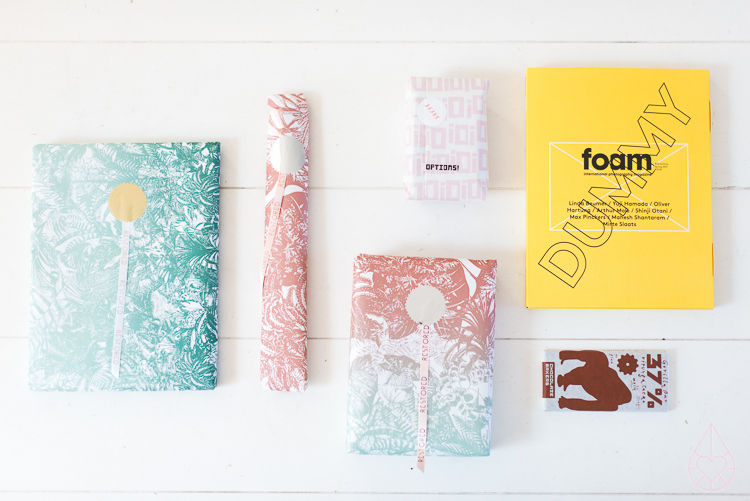 Ik wilde al maanden naar Amsterdam, maar het kwam er steeds niet van. Te druk, teveel aan mijn hoofd. Afgelopen week ben ik eindelijk gegaan, zonder planning, gewoon op een middag, in een opwelling. Ik bezocht twee van mijn favoriete winkels in Amsterdam, Options en Restored, en kwam thuis met schatten, waarvan ik de meeste liet  inpakken. Dat maakt het thuis uitpakken nóg fijner, vooral door het schitterende inpakpapier.
Left to right: Papier mache - spoon - Tony's eggs - New Dutch Photography Talent 2013 - Foam Dummy - chocolate 
I wanted to visit Amsterdam since december, but in some way it didn't happen. Too busy, too much stuff going on. Last week I finally took my chance and drove to Amsterdam with a friend, on an ordinary afternoon, on a whim. I visited my favorite stores Options and Restored and brought treasures back home, nicely gift wrapped. A true present for myself. What made you happy last week?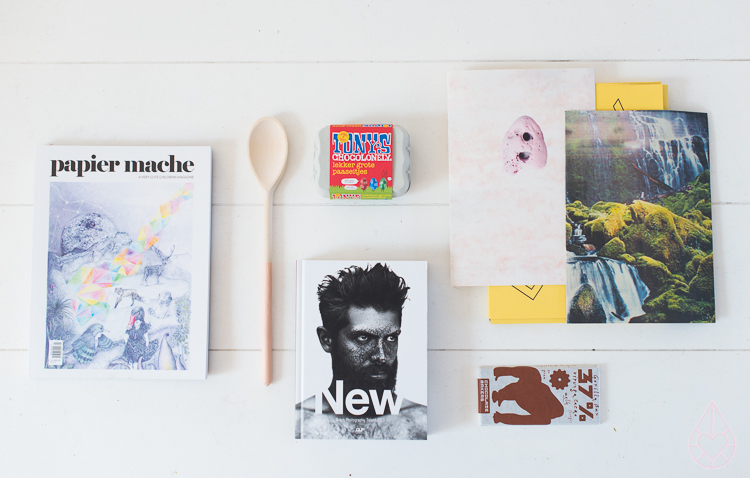 En daarna lezen en chocolade eten in de lentezon. Binnen weliswaar, maar dat mag de pret niet drukken.
More 'Count your blessings'? Check the 'Count your blessings'-page.