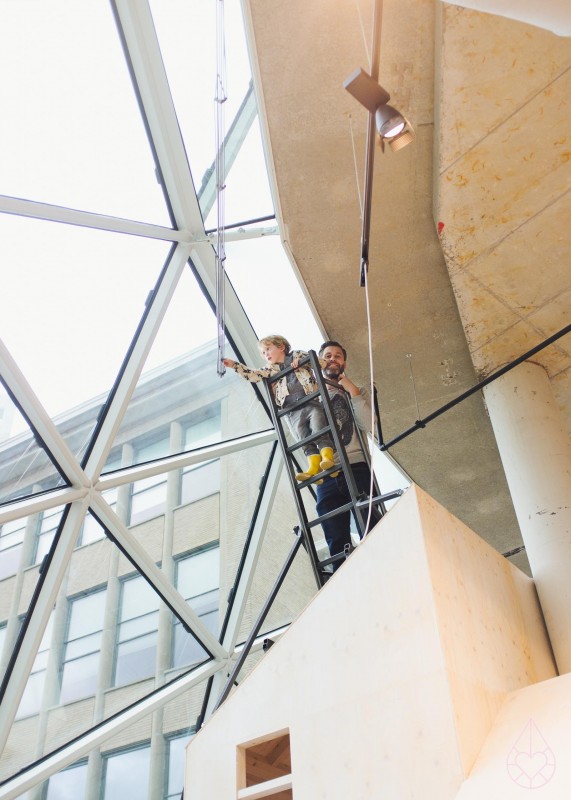 Mus houdt enorm van knikkers (hij valt zelfs elke avond in slaap met in elke hand twee knikkers geklemd) dus toen ik hoorde dat er bij Sissy-Boy in Eindhoven een mega-knikkerbaan was geïnstalleerd in het kader van de Dutch Design Week, besloten we te gaan kijken. We hadden hem niet blijer kunnen maken: een geweldige knikkerbaan én een roltrap.
Mus loves marbles, he even falls asleep with two marbles in each hand every night, so when we heard about an enormous marble track at Sissy-Boy Eindhoven (as a part of the Dutch Design Week) we decided to check it out.
Helemaal bovenin de 'blob' was een trapje waar je op moest klimmen om de knikker in de baan te leggen, die daarna begon aan een duizelingwekkende tocht naar beneden, dwars door de winkel heen, langs allerlei obstakels. Mus rende op en neer, volgde de knikker helemaal tot beneden en wilde dan weer naar boven, nóg een keer. Ik had ruim de tijd om op m'n gemak rond te kijken en zag dat ons boek in de winkel helemaal uitverkocht is, yes! (hopelijk komen er snel weer nieuwe.)
The marble track started in the very top of the 'blob', the building in which Sissy-Boy is located. Mus and Casper had to go up a ladder to place the marble in the track. Mus had the time of his life tracing the marble trough the store, going up and down on the escalator. He didn't even want to sit down for cake. Happy new week!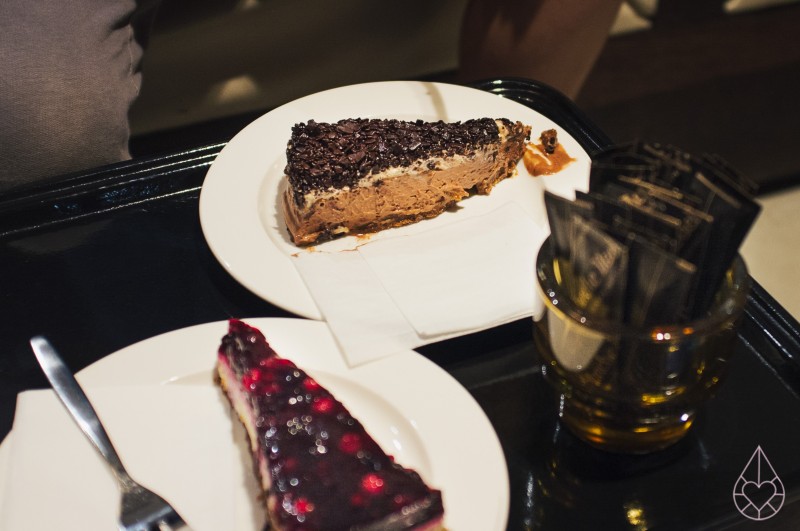 We dronken wat bij Coffeelovers, de plek waar vorig jaar het bloggerscafé was, en trakteerden onszelf op een stukje taart. Toen ik Mus net in bed legde, zei hij: 'Mama, ik wil een huis net zoals die winkel, met zo'n grote knikkerbaan en een roltrap, wil jij dat ook?' Ik vertelde hem dat ik dat best een goed plan zou vinden. Fijne nieuwe week allemaal!