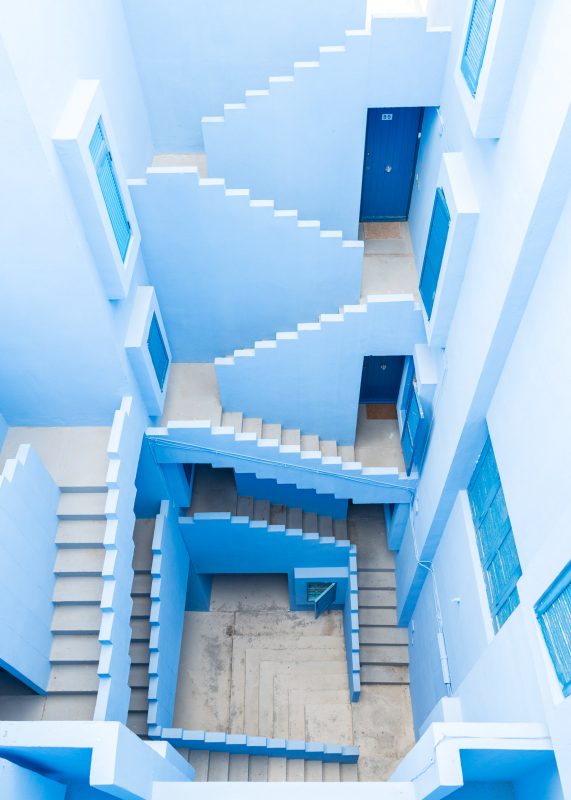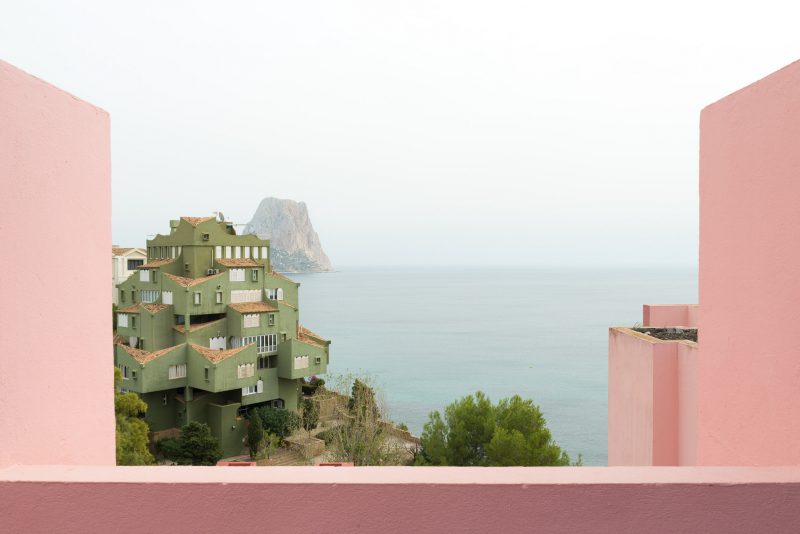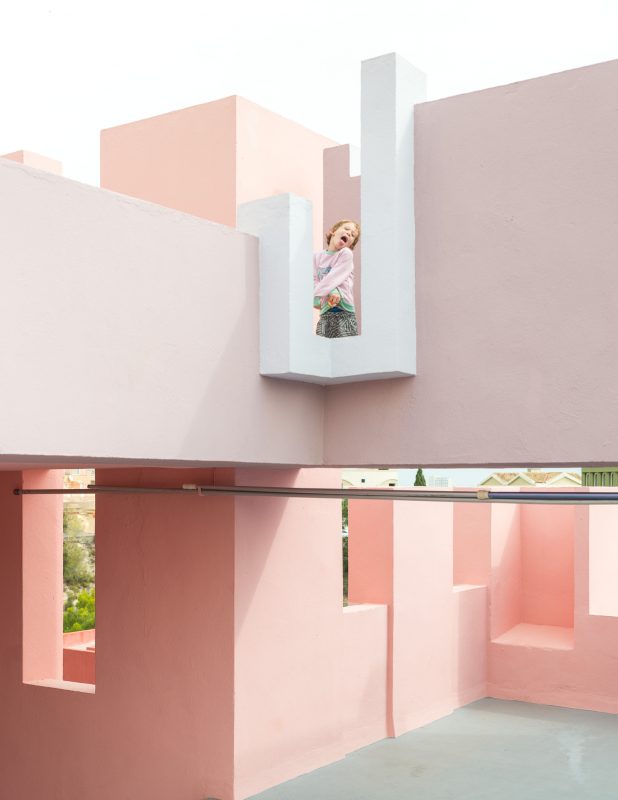 Het is wonderlijk om te ervaren dat we na drie volle dagen soms nog steeds de weg kwijtraken in La Muralla Roja. Architect Ricardo Bofill bouwde La Muralla Roja als een fort op de rotsen en noemde het zelf een labyrint. Hij creëerde verstopte gangetjes en trappenhuizen, waarvan sommige je tot helemaal bovenop het gebouw brengen en je een fantastisch uitzicht hebt.
We're so in love with this amazing building. La Muralla Roja, completed in 1973, keeps surprising us. With it's narrow alleys and hidden stairwells it feels like a labyrinth and the big, lush plants create the illusion of a colorful jungle. The green building pictured is also created by Bofill and is called Xanadu. Wish you all a lovely Wednesday!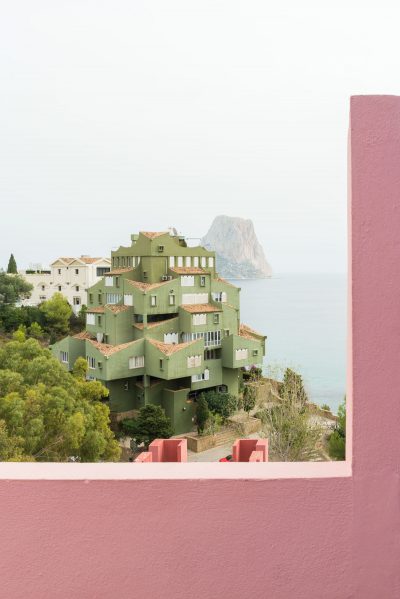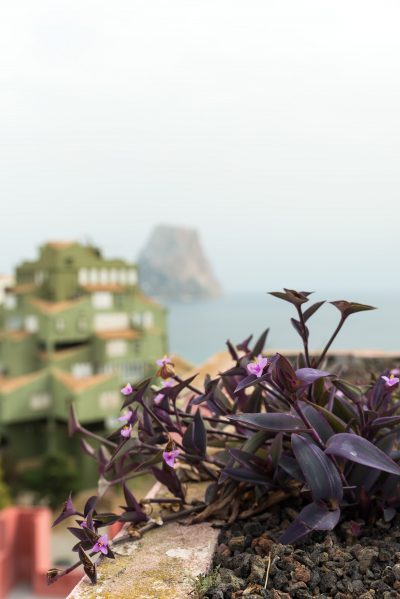 De bewoners zorgden ervoor dat er overal in de buitenruimtes potten met planten staan, zodat we soms het gevoel hebben rond te lopen in een soort surrealistische jungle. Het groene gebouw dat vlakbij La Muralla Roja staat, is ook van de hand van Bofill en heet Xanadú. Ik vind het heel bijzonder en ontzettend knap dat de ontwerpen van Bofill uit de jaren '70 nog steeds verrassend en actueel zijn. Dan heb je als ontwerper iets heel erg goed gedaan. We genieten nog even verder van onze vakantie, fijne woensdag!