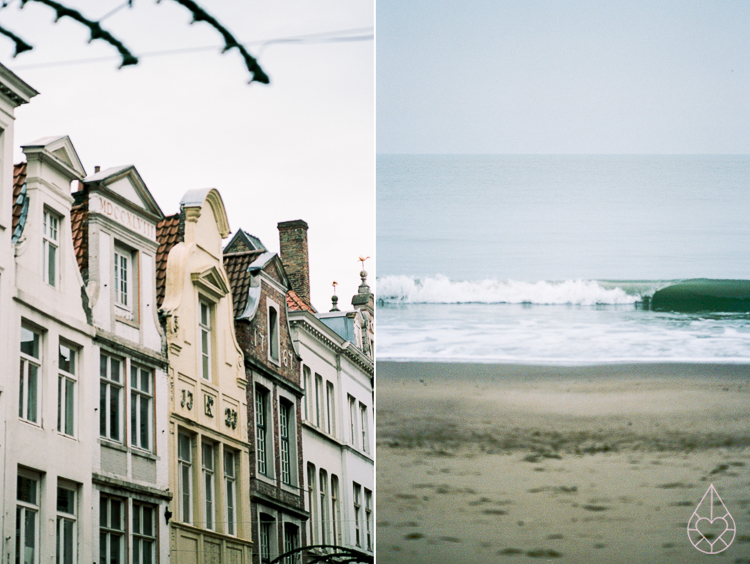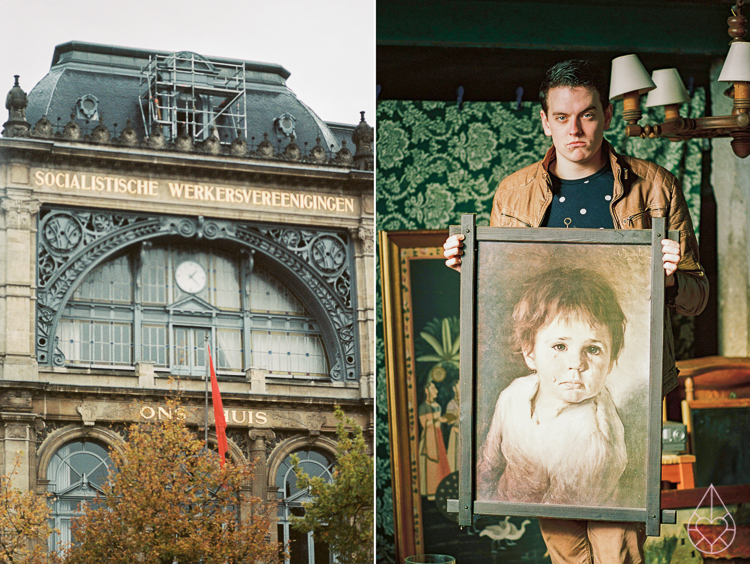 Ik kan het niet genoeg zeggen: zonder de support van Iris, Marlous, Wendel en Cristian zou ik mijn laptop al meerdere malen uit het raam hebben gegooid, mijn blog gedelete en mijn bedrijf opgezegd. In de rare wereld die internet heet zijn zij mijn baken en mijn hoop in donkere dagen. Ik hou van hun humor en relativeringsvermogen en de allerbeste adviezen komen altijd van hen. En omdat de liefde redelijk wederzijds is, gaan we nu al drie jaar op rij een weekend met elkaar op pad. Dit jaar gingen we, net als vorig jaar, naar het huis van de ouders van Casper in Zeeland, om vanuit daar de kringlopen in de wijde regio én Gent en Brugge onveilig te maken.
Cristian's terugkerende doel tijdens onze weekends is het vinden van een schilderij met huilend jongetje. Ook dit jaar lukte het, hier zie je die van vorig jaar.
I spend a lovely weekend with my bloggerfriends Iris, Wendel & Cristian at the Dutch and Belgian coast, a couple of weeks ago. We went thrifting, shopping and ate a lot of good food. I brought my Nikon FM3A to shoot some film during our weekend. Cristian's goal was to find another crying boy, and we were all happy he succeeded in that.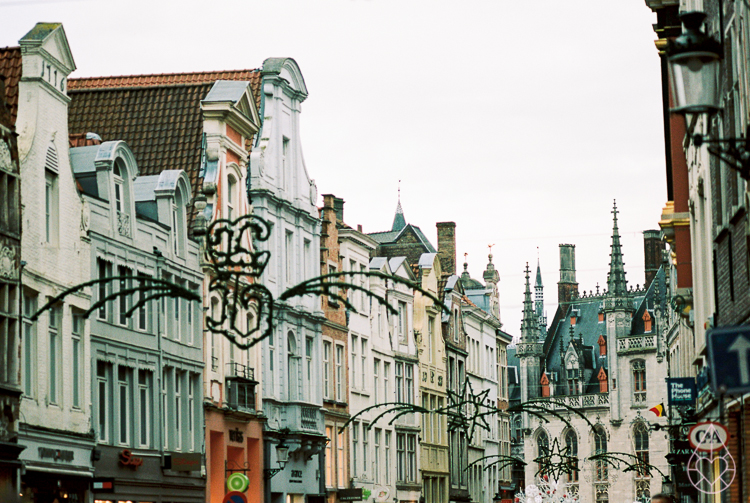 Brugge is een leuke, mooie stad, met veel toffe winkels. Op de één of andere manier lukt het ons alleen nooit om verder te komen dan de kringloop daar, die echt heel groot en best geweldig is, zelfs als je geen diehard kringloopwinkelfan bent.
We went shopping in Gent and Brugge. In Brugge we only visited the large thriftstore in the citycentre, we just couldn't get enough of this store. I'm not a diehard thrifter, but this is a pretty nice store.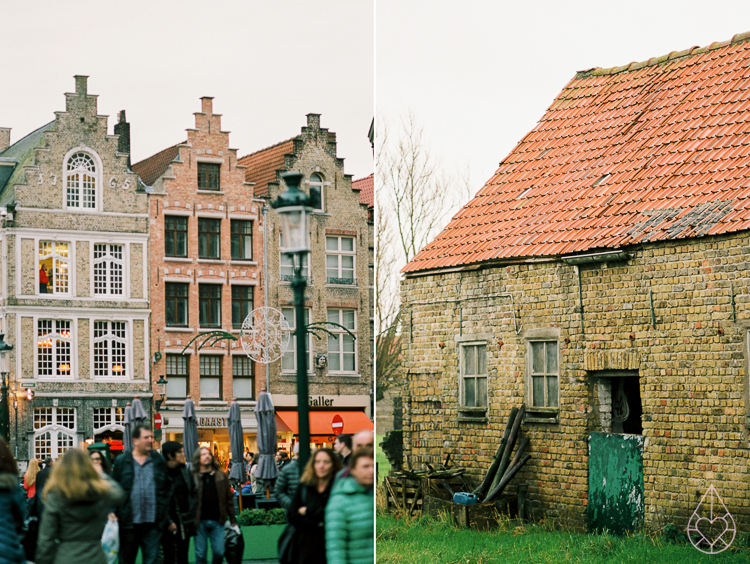 In Gent kwamen we wél verder dan alleen de Kringloop, hier een kort  lijstje met winkels in Gent die de moeite van het bezoeken waard zijn. Het is een kort lijstje en er zijn in Gent ongetwijfeld nog veel meer leuke winkels, waar wij dankzij ons voortdurende geklets niet aan toegekomen zijn.
Mieke – Helen B – Zoot – Zsa Zsa – Huiszwaluw
In Gent we did manage to check out some stores, not that much because we spend most of the time chatting. The links above are stores we recommend. There definitely are more nice stores in Gent that we didn't see – still a lot to explore for our next weekend!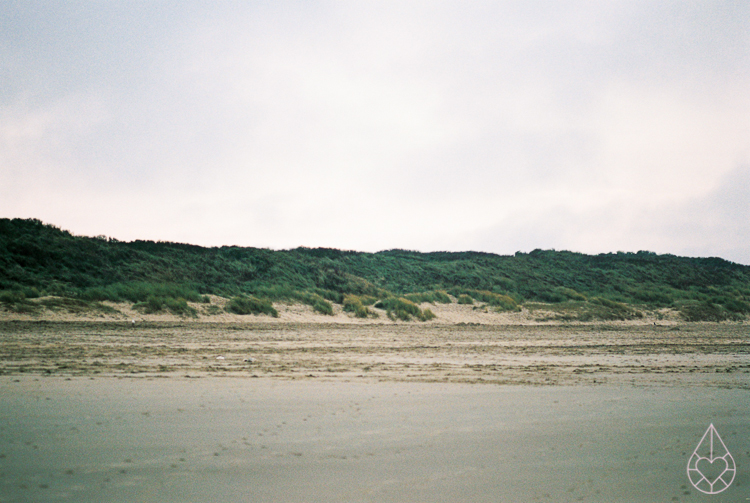 Op zondagochtend stonden we heel vroeg op om naar de zonsopgang te gaan kijken. Het was vrij grijs dus we zagen weinig zon, maar het was toch erg mooi. Ik gebruikte de laatste frames op mijn fotorolletje om portretten van ons allemaal te schieten. Marlous staat er helaas niet op, ze was ziek dus we hebben haar moeten missen.
We got up early on sunday to watch the sunrise on the beach. The weather was grey, but it was still really beautiful. I used the last frames on my role of film to shoot some portrets. We're missing Marlous in the pictures, she got ill and had to miss all the fun. Poor her.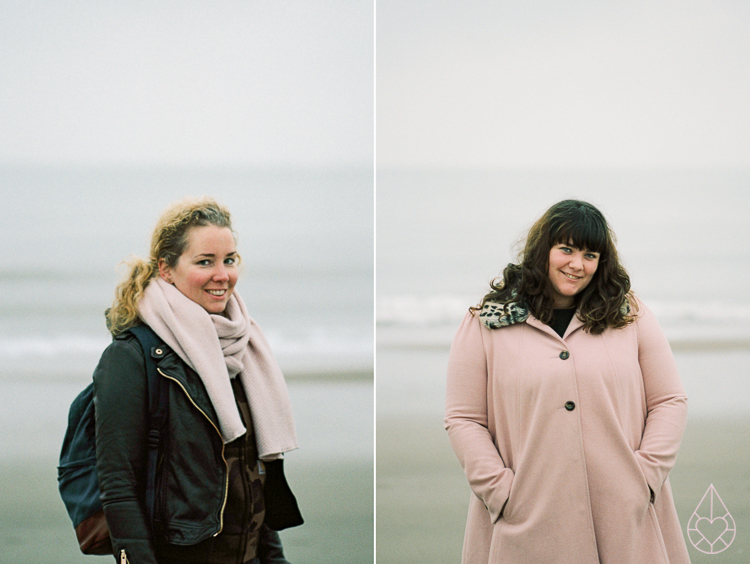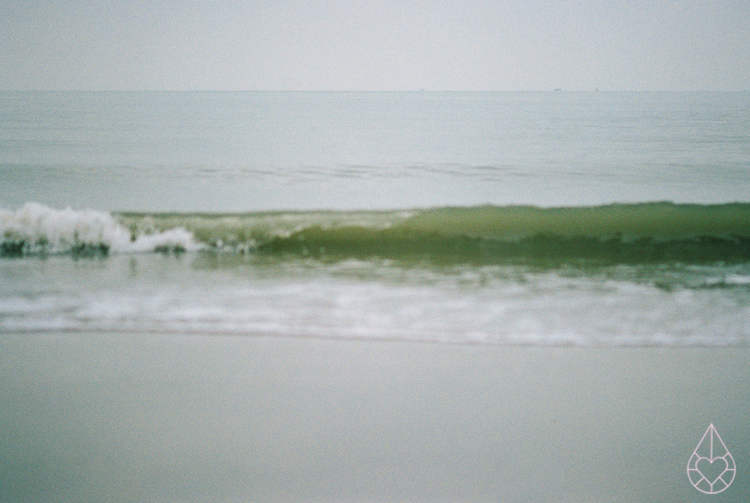 Deze foto's zijn gemaakt met mijn analoge Nikon FM3A en een rolletje Fuji Portra 160.
I took this pictures with my Nikon FM3A and a role of Fuji Portra 160.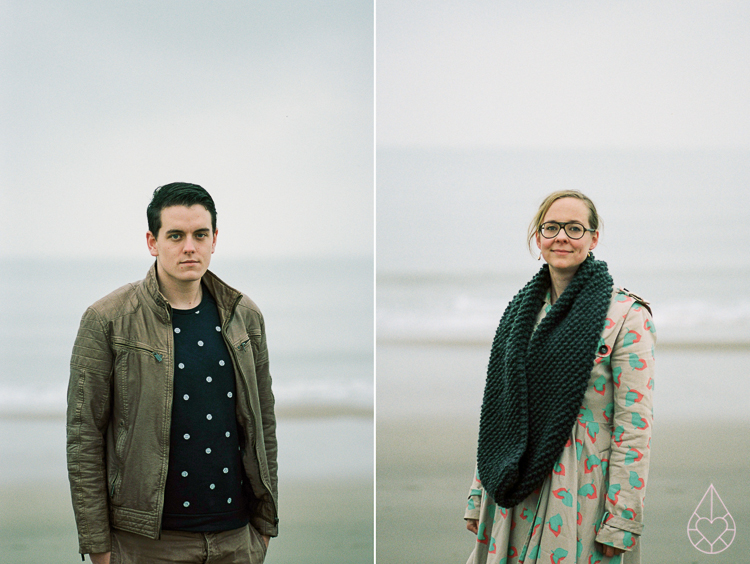 Fijne nieuwe week allemaal!
Enjoy your new week!