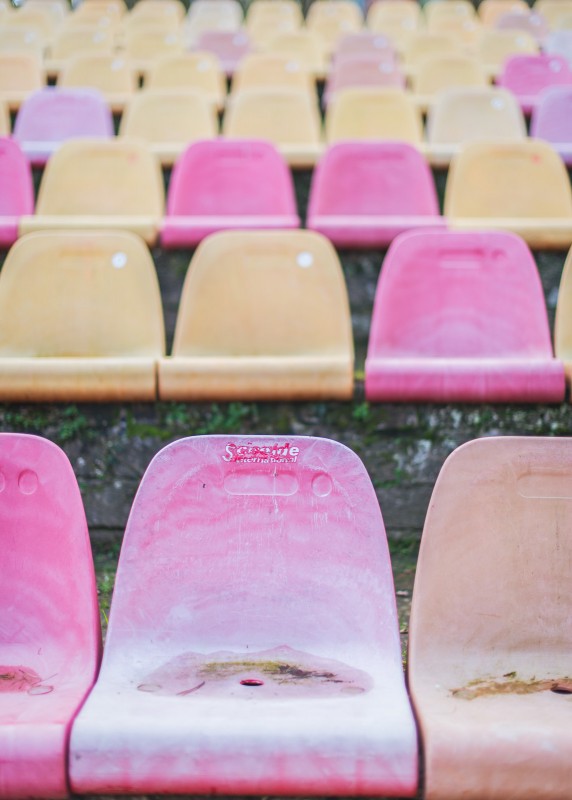 Doordat fotografie in de loop van afgelopen jaren langzaam maar zeker werk werd in plaats van gewoon een soort tweede natuur (of eigenlijk moet ik zeggen 'naast een soort tweede natuur', want gelukkig is het altijd een vanzelfsprekendheid gebleven), was ik een beetje vergeten hoe intens gelukkig het me kan maken. Hoe blij ik kan worden van een foto die me raakt. Hoeveel schoonheid er is om ons heen en hoe fijn het is om die te kunnen zien en vastleggen.
I found an amazing place in the woods just beside our home. Or actually I already knew the place, but I didn't know about the fabulous way nature created these pretty pastels in the open-air theater located there. This place is called Natuurtheater Oisterwijk and these images are making me exceedingly happy.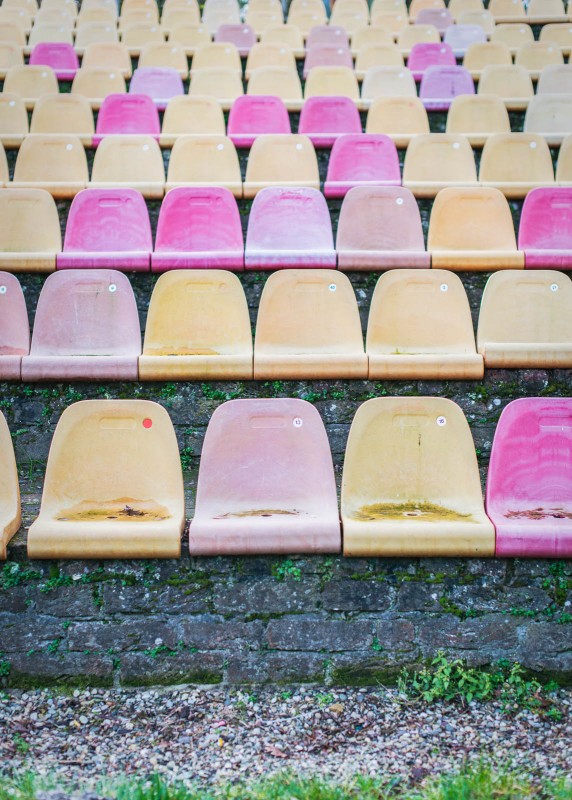 Tijdens een wandeling door 'onze' Oisterwijkse bossen ontdekte ik in Natuurtheater Oisterwijk deze prachtige stoeltjes. De kleuren zijn in de loop der tijd vaal en pastel geworden, wat in combinatie met het grillige groen en donker van de bossen haast vervreemdend werkt. Fascinerend om de natuur z'n werk te zien doen, elk stoeltje op een andere manier verkleurd. Her en der een verdwaalde dennennaald, planten en mos die hun weg vinden tussen de stenen van de tribunes. Verweerde stickers en vervaagde stoelnummers.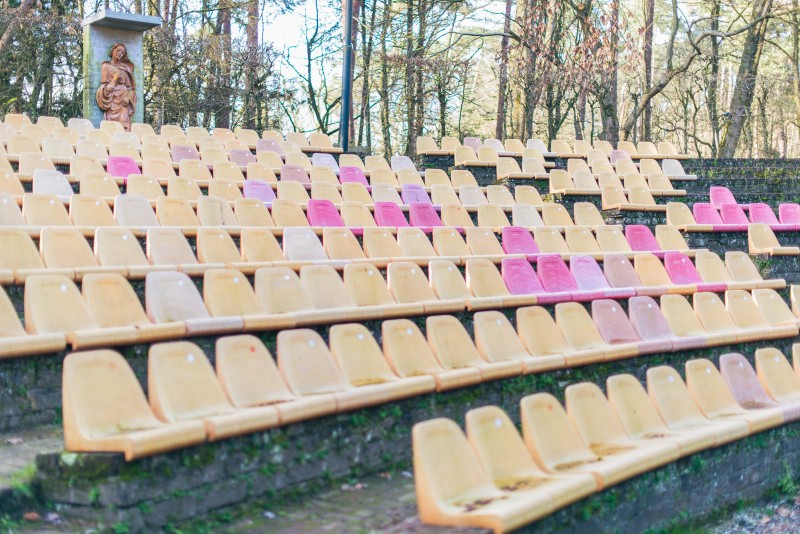 Ik kan niet in woorden uitdrukken hoe blij een plek als deze me maakt. De kleuren, de vormen, de combinatie van het ruwe en zachte. En het mooie is dat je, door foto's te maken, een stukje van zo'n plek als deze mee naar huis toe kunt nemen om voor altijd te bewaren.