Als je dit blog al wat langer leest, weet je dat ik ontzettend fan ben van analoge fotografie. Een aantal jaar terug verloor ik me behoorlijk in Lomography (ik maakte onder andere deze en deze foto's) en daarna stapte ik over op een 'echte' oude camera, waar ik tot op de dag van vandaag nog regelmatig mee fotografeer.
As a huge Lomography-fan and a fan of instant film I recently discovered a new addition to the Lomography-family: the Lomo Instant Camera. This instant camera works with Fuji Instax-film, a stable, readily available film. We love to put our instant photos on our 'wall of love', to remind us of nice trips and events and as a reminder of the importance of spending time together without kids. The grass is always greener where you water it, don't you think? You can read more about the camera here, if you like. Have a great Sunday!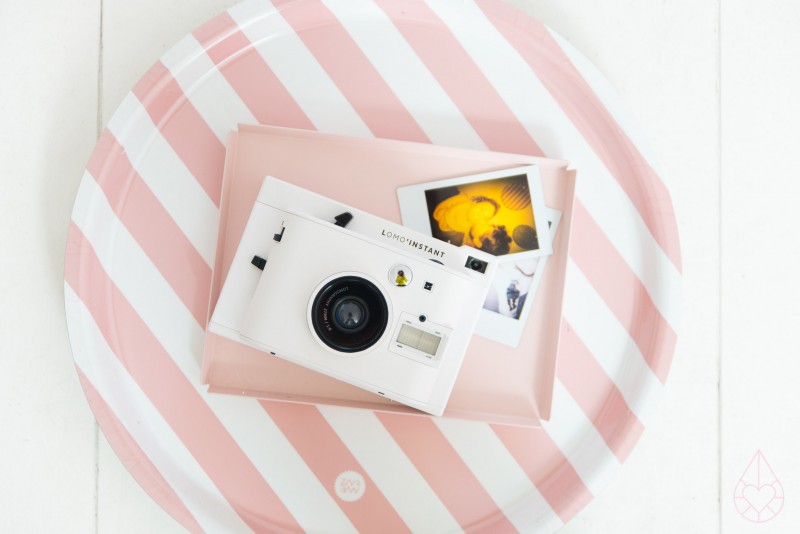 Ik heb ook een tijdje geëxperimenteerd met oude Polaroidcamera's en in die tijd is er een soort traditie ontstaan: als Casper en ik samen op pad gaan (een weekendje of dagje weg) nemen we een Polaroidcamera mee en maken we een foto. Die foto hangen we op onze 'wall of love', een stukje muur naast het Tomado-rekje. Er hangen foto's uit Stockholm, Berlijn, Parijs, een foto die we maakten tijdens Pinkpop en een foto gemaakt nadat we de Dutch Mom Blog Awards wonnen. De fotomuur herinnert ons eraan hoe belangrijk het is om zo nu en dan samen op pad te gaan en niet alleen maar 'ouders van' en 'collega's' te worden. The grass is always greener where you water it.
Toen ik ontdekte dat er nu ook een polaroidcamera (of eigenlijk 'instant camera') van Lomography te koop is, werd m'n liefde voor onvoorspelbare film weer aangewakkerd. Deze Lomo Instant camera werkt met Fuji Instax-film, die in tegenstelling tot sommige Polaroidfilm goed verkrijgbaar is. Je kunt er alle coole dingen mee die je ook met andere lomo-camera's kan: double exposures, kleurenfilters, werken met lange sluitertijden enz. Een perfecte camera om mee te experimenteren als je werken met (instant)film leuk vind. Mijn Lomo Instant komt van Radbag en hier kun je meer lezen over de camera en film, mocht je dat leuk vinden. Fijne zondagavond!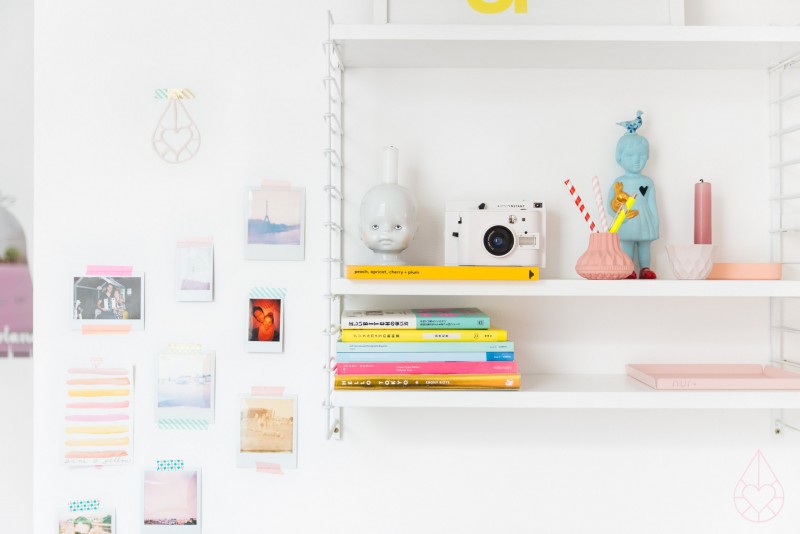 p.s. Op Instagram geef ik mijn cactusvaas weg, ik ben 'm beu en gun 'm iemand anders. Mocht je mee willen doen, hier kun je meer lezen.