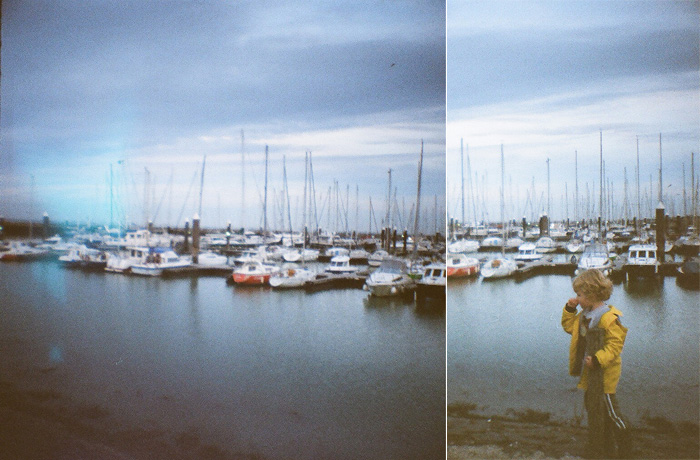 Rommelmarktkoningin Iris vond een aantal gedateerde fotorolletjes op een markt ergens, Casper en ik kregen er een paar. (Hoera!) Houdbaar tot 2005. Ik maakte deze foto's met mijn Diana, die rechtste is maar een heel klein fotootje, waarom weet niemand, maar dat geeft 'm eigenlijk juist extra charme, vind ik.
For more lomo-saturday, check out the following blogs: Casper, Iris, Mireille, Marrit, Nikki, Aukje, Judith, Marcia, Daan, Sacha and Nine.
Fleamarketqueen Iris found a bunch of expired film on a market somewhere and shared her treasure with Casper and me, hurray! I took this picture with my Diana. For some strange reason it's cut in two, but I actually like that.