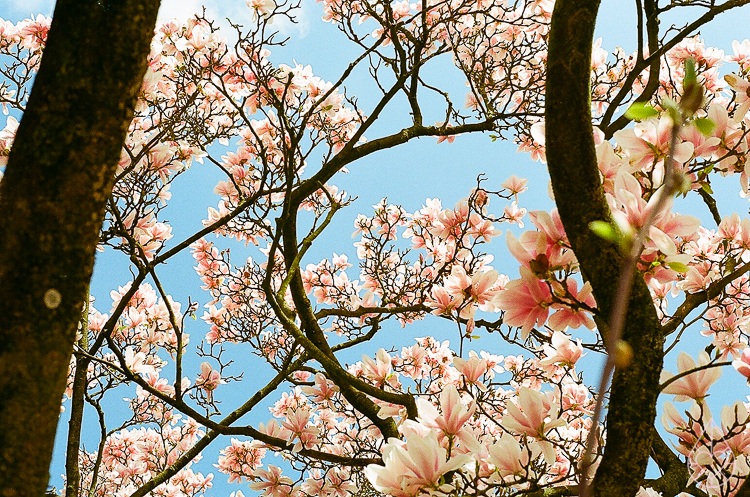 Bloeiende Magnolia heeft voor mij iets magisch. Alsof het niet helemaal van deze wereld is, zo mooi. Een soort sprookje, van een boom die drie weken per jaar de mooiste is van allemaal. Ik maakte deze analoge foto's met de Nikon FE, mijn favoriete analoge camera aller tijden. (Degene die ik vast heb op de foto rechtsboven)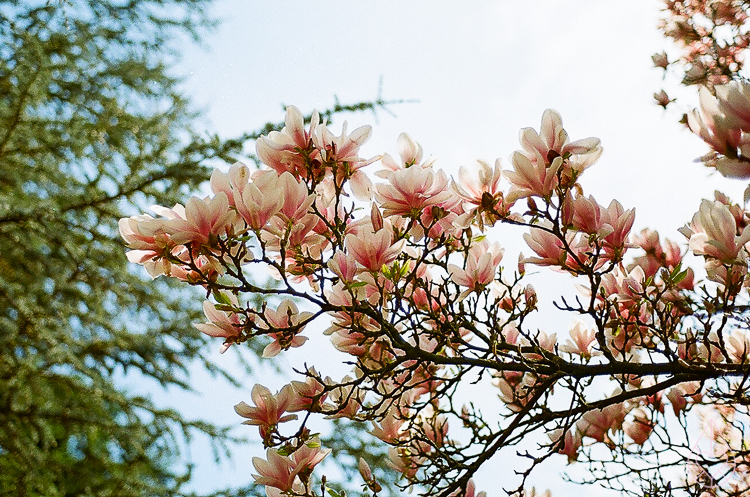 Het is vandaag natuurlijk zondag, dus ik was veel te laat voor lomo-saturday. Dat komt omdat ik gisteren graag even naar de nieuwe Flying Tiger in Eindhoven wilde (aanrader!) en we 's avonds met vrienden (waaronder zij en zij) hadden afgesproken om te gaan eten bij een bijzonder restaurant, waarvan mijn liefde de site ontwierp. We hadden een heerlijke dag. Onze meivakantie is begonnen, hopelijk hebben jullie het net zo fijn als wij.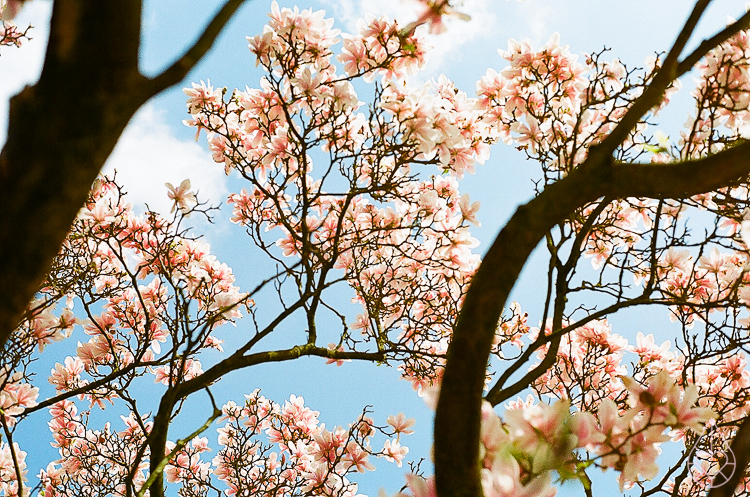 I'm in love with the magnolia in bloom. It looks like this tree comes straight out of some kind of beautiful fairytale, from a kingdom far, far away. And although my saturday was way to good and busy to find the time to join lomo-saturday, this Nikon FE-pics deserve their own lomo-sunday, don't you think?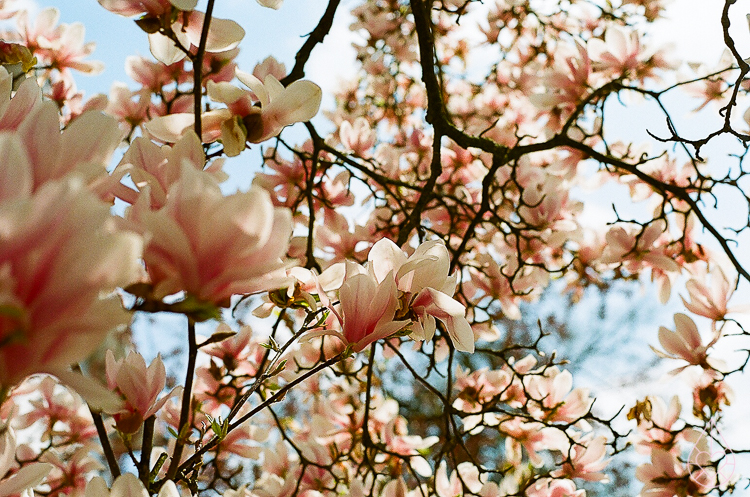 For more Lomo-saturday, take a look at the blogs of Iris, Mireille, Marrit, Nikki, Marcia, Sacha and Nine. And I'm very proud to announce a new member of the lomo-clan: Milou. Check out her pictures too, they are amazing. Happy sunday!