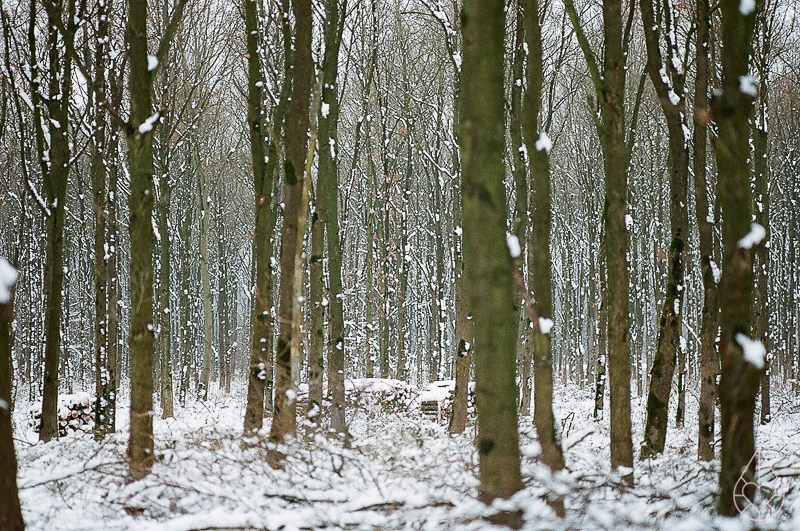 Documentatie van de winter van 2012-2013 door de Nikon FE. Een bos, met koude bomen. Ik heb mijn gevoel de afgelopen tijd vaak met dit bos geassocieerd en gebruikte een foto uit deze serie voor mijn zelfportret.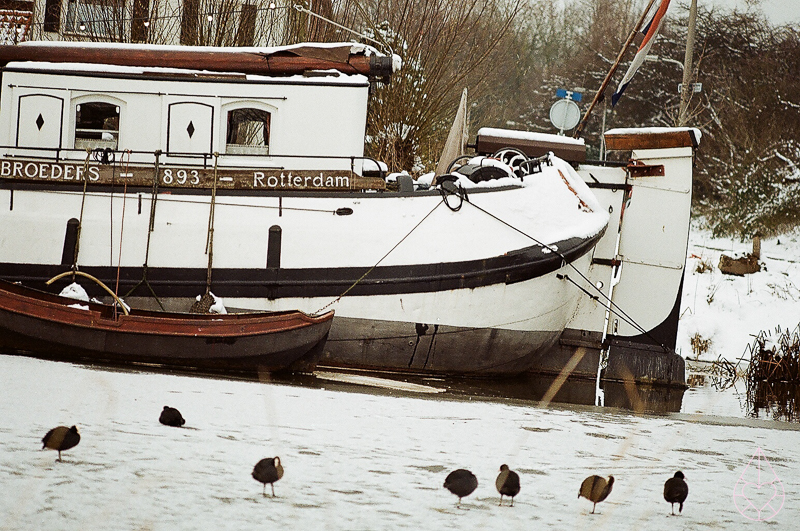 Winter in de haven van Tilburg. Die meerkoeten moeten vast koude voeten hebben.
Paard in de schemering.
Konijnenpoten op een bevroren sloot.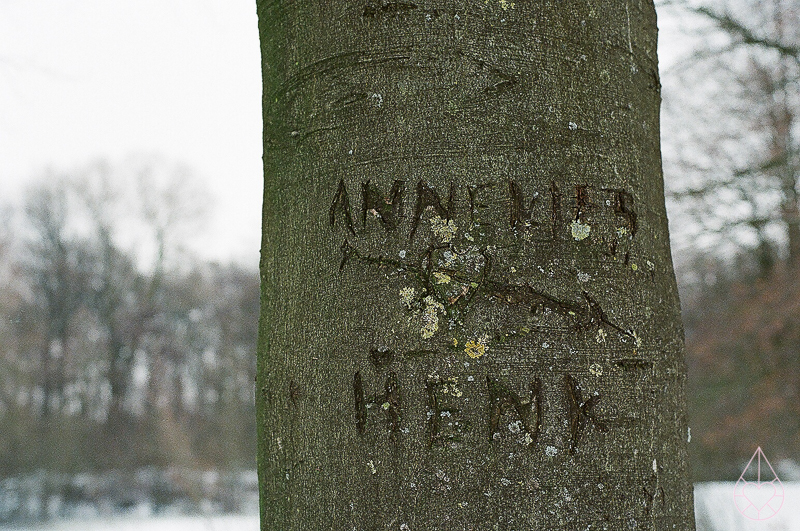 Oude liefde in een boom. Hoe lang zouden deze namen er al in staan? De tijd als het ware 'bevroren', ik vind het mateloos intrigerend. Waar zouden Henk en Annelies nu zijn? Zijn ze nog samen? Weten ze nog dat ze dit ooit in deze boom krasten?
Some cold pictures of 2012-2013's winter. Time for summer now, for happy, careless times, lots of sun and happy faces. Casper and I are working on the design of my blog, time for something new soon!
Ik ben een beetje klaar met de winter, met het oude. Casper en ik werken aan een nieuw blogdesign. Op Instagram deelde ik gisteren een preview van de nieuwe postkaarten voor in de shop (klik hier als je het nog niet gezien hebt) en als je goed kijkt, zie je ook een glimp van de nieuwe poster. Fijne zaterdag.
For more Lomo-saturday take a look at the blogs of Iris, Casper, Mireille, Marrit, Nikki, Marcia, Sacha and Nine. Happy saturday!