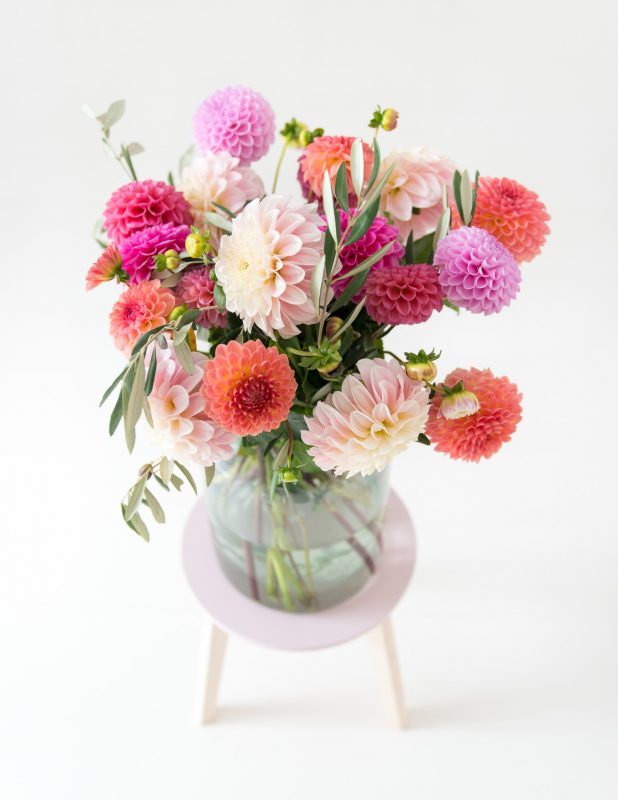 De dahlia is met stip mijn lievelingsbloem. Hij doet me denken aan zomers in Zeeland, waar bossen verse dahlia's worden verkocht in stalletjes langs de weg. Aan de maanden augustus en september waarin we langzaam, heel langzaam afscheid nemen van de zomer en de kachel weer aansteken. Dahlia's zijn in mijn ogen net kleine kunstwerkjes. De manier waarop de combinatie van al die kleine blaadjes zo'n prachtig bolletje vormen doet me telkens weer versteld staan. Als ik ooit nog eens trouw, wil ik dahlia's in mijn bruidsboeket.
The dahlia is my favorite flower in the history of ever. Every dahlia is like a tiny work of art to me. The dahlia remembers me of summer at sea and the way summer turns to fall. This beautiful big bouquet made my week a little brighter. Wish you all a great Tuesday!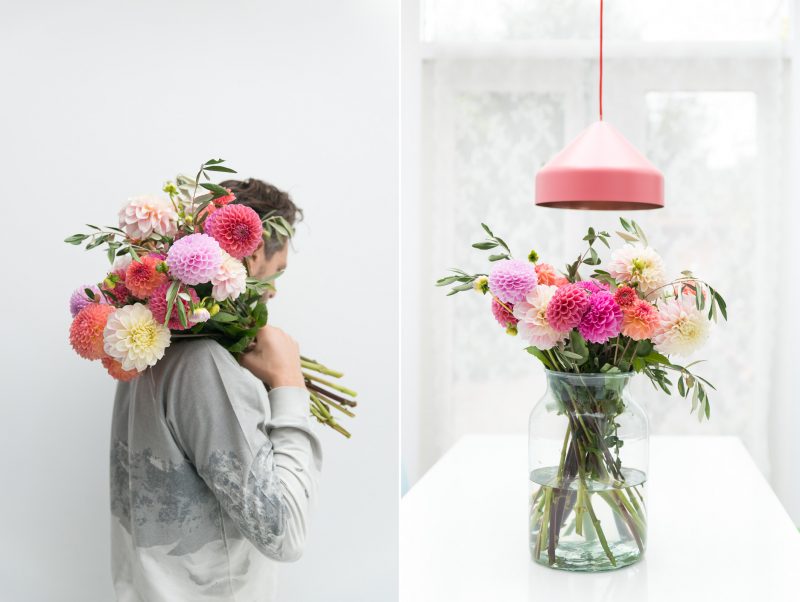 Mooiwatbloemendoen.nl vroeg me om een blogpost te schrijven over mijn lievelingsbloem en dat gaf me een fantastische reden om mezelf eens goed te verwennen: ik vroeg mijn hofleverancier om een bos dahlia's in mijn lievelingskleuren voor me samen te stellen. Ze kennen me goed, want ik kreeg dit prachtige boeket. Casper speelde graag even Instagram-husband en Pjoes figureerde ongevraagd natuurlijk ook graag even. Gelukkig heeft hij de laatste tijd wat minder interesse in het opvreten van planten en bloemen, dus ik kan met een gerust(er) hart bloemen in huis halen.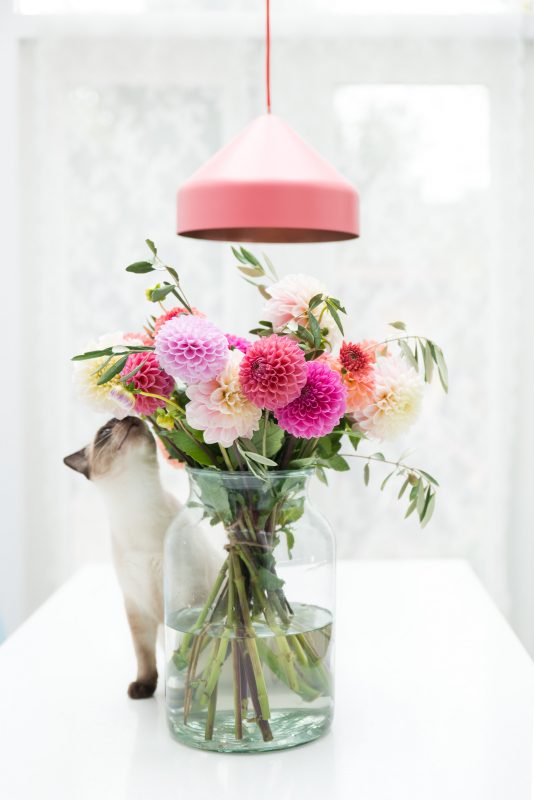 Heb jij ook een lievelingsbloem en wat is het verhaal daarachter? Mooiwatbloemendoen.nl roept mensen op hun lievelingsbloem online te delen met de zogenaamde hashtagstory. Bij een foto van je lievelingsbloem vertel je middels een aantal hashtags het verhaal rond jouw bloem. Ik deed het hier op Instagram. Op de site van Mooiwatbloemendoen.nl kun je meer lezen over de actie en wordt de hashtagstory nog eens uitgelegd. Leuk als je meedoet, ik ben benieuwd naar jullie verhalen!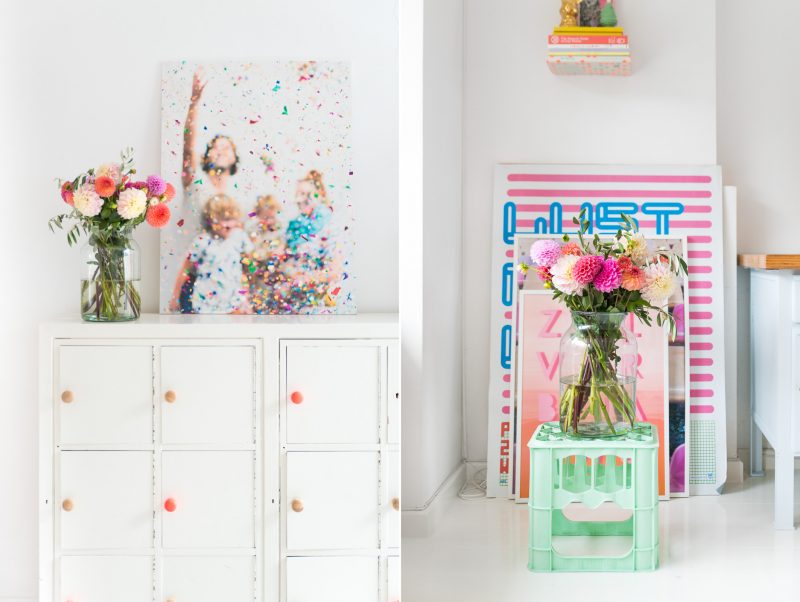 Ik maakte deze blogpost in samenwerking met Mooiwatbloemendoen.nl. Blogposts als deze maken Zilverblauw mede mogelijk, bedankt voor jullie begrip & support. Een fijne dinsdag!