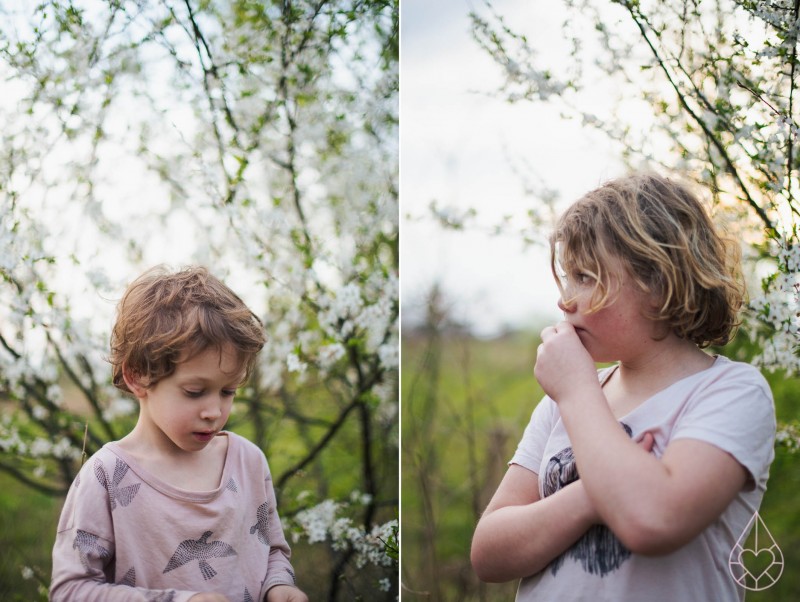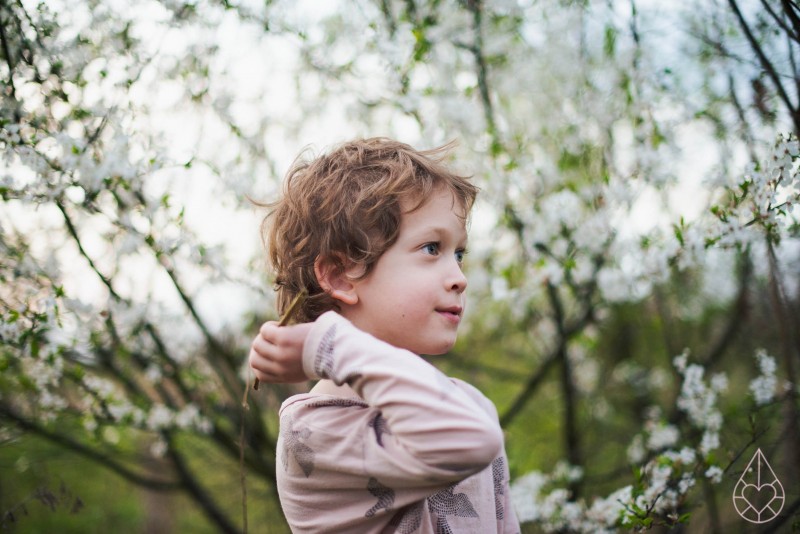 Bijzonder eigenlijk dat je kinderen altijd je baby's blijven, hoe groot ze ook worden. Casper en ik hebben het nog steeds over onze baby's als we het over Wolf en Mus hebben. "Haal jij de baby's op?", vragen we aan elkaar als de kinderen ergens moeten worden opgehaald. Klinkt best een beetje gek als het gaat over kinderen die dit jaar 10 (!) en 5 jaar oud worden, maar ik denk dat het niet meer over gaat. In onze hoofden blijven het onze baby's. Schattige, kleine baby's.
Casper and I still refer to our children as 'baby's', although the baby stage is years behind us. I guess Wolf and Mus will always be our baby's, no matter how old they get. Our baby's developed a strong opinion through the years (or maybe they were born with it and can finally speak up, I guess that's what happened) and they don't want me to take their picture as often as before and I respect that. But I was lucky last Sunday: the setting sun was shining through the blossoming trees and both Wolf and Mus collaborated with pleasure. Baby's & blossom, I love the combination.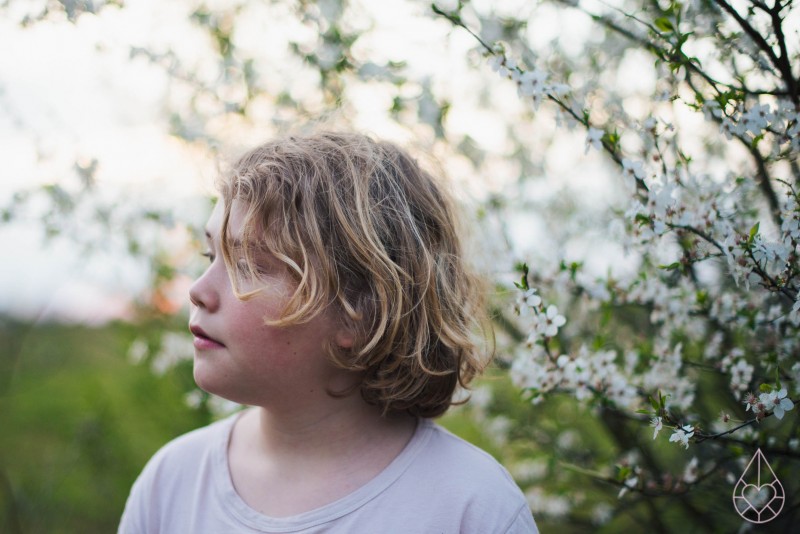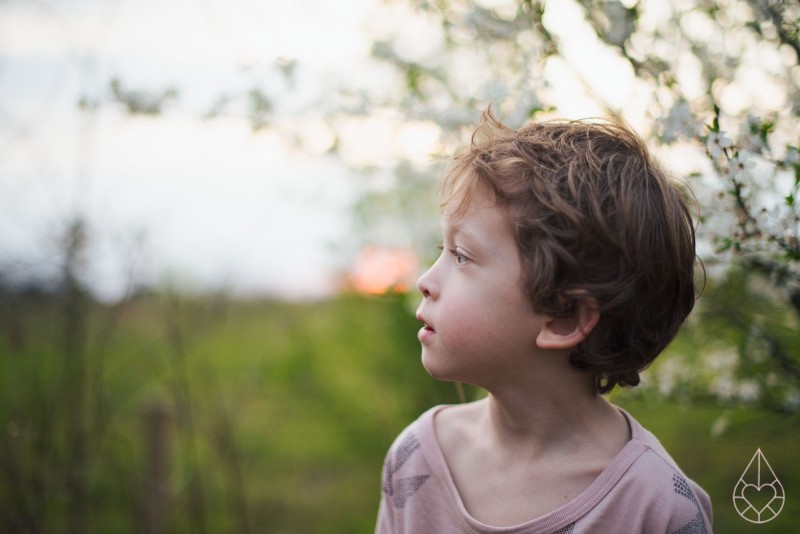 De laatste tijd laat ik onze baby's niet meer zo vaak zien hier, op mijn blog. Ze willen niet zo graag meer op de foto. En ik wil geen moeder zijn die ze dwingt. Liever vier keer per jaar gezellig fotograferen, dan mokkende gezichten. Daarbij vind ik dat ze het volste recht hebben om niet op de foto te willen. Ik wil zelf immers ook nooit. En qua mening zijn het echt geen baby's meer.
Maar afgelopen zondag wilden ze maar wat graag mee, toen het eigenlijk bedtijd was en ik zag dat de ondergaande zon prachtig door de bloesembomen scheen. Nog gauw even naar buiten! De eerste warme zonnestralen van 2016 en kinderen die al even geen baby's meer zijn, ik vind het een fijne combinatie.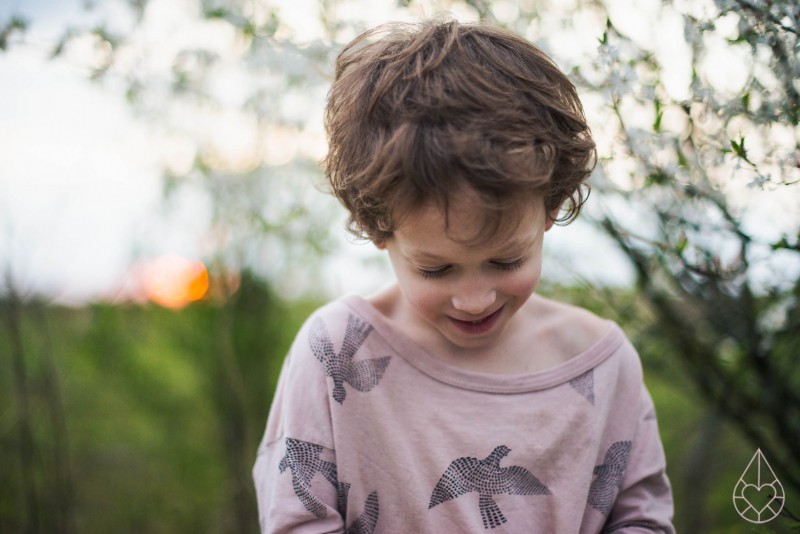 Ik maakte deze foto's met m'n Nikon D800e en een 50mm f/1.4 lens. Een tijdje terug voegde ik twee nieuwe workshops basisfotografie toe aan de shop, op een centrale locatie in Utrecht, bij restaurant LE:EN. Er zijn nog een paar plekjes, als je zin hebt om mee te doen kijk dan hier.