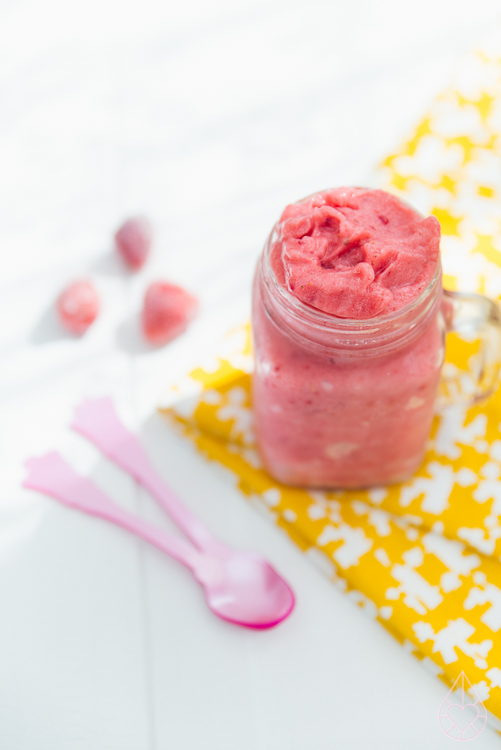 We genieten van onze meivakantie. Wolf en Mus zijn een aantal dagen in Zeeland geweest met hun opa en oma en dus hadden Casper en ik tijd voor leuke dingen samen en om wat te werken zonder gestoord te worden. Mijn boek is terug van de eindredacteur en Casper gaat nu aan de vormgeving beginnen. (Spannend!)
Vanochtend maakte ik voor de kinderen dit gezonde aardbeienijs. Makkelijk in 10 minuten te bereiden zonder ijsmachine en vrij van zuivel.
Recept gezond aardbeienijs
Nodig: een banaan, doosjevol aardbeien en een klein scheutje aanmaaksiroop.
Doen: pureer de banaan met het scheutje siroop tot een gladde massa. Ik gebruikte hiervoor de staafmixer. Voeg nu één voor één de bevroren aardbeien toe terwijl je blijft pureren. Als alle aardbeien gepureerd zijn, is je ijs klaar. Smakelijk!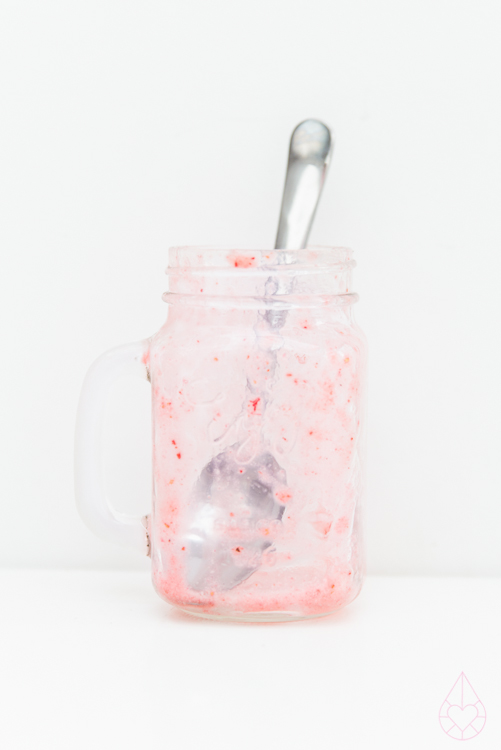 This morning I made this healthy, delicious strawberry ice-cream for our kids. It's really easy to make: I used a box of this frozen strawberries, a banana and a little bit of concentrated juice. I mixed it all together and simply used the blender to puree all the ingredients into a smooth ice-cream. As you can see at the last picture, Wolf and Mus liked it a lot. They're back from the summerhouse and now we're enjoying the holidays as a family until the end of this week. I hope the sun shines wherever you are!