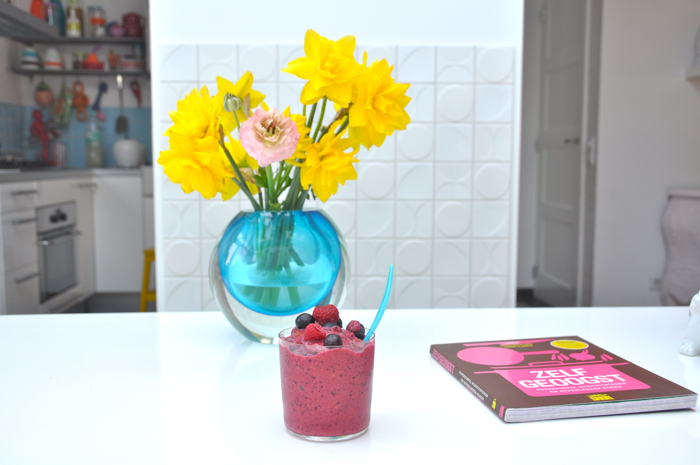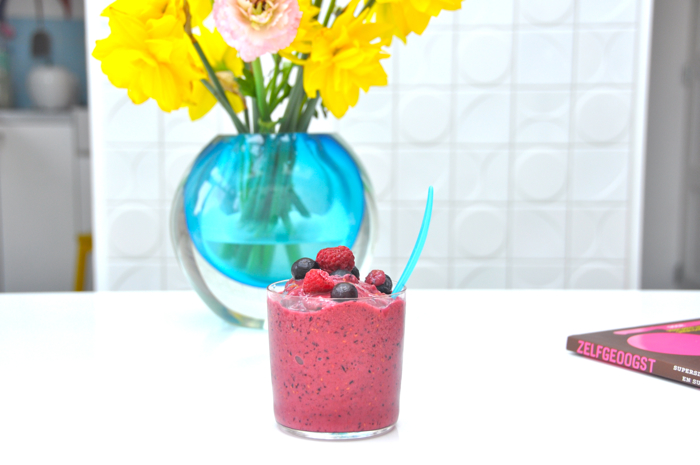 Oh, wat is het toch heerlijk weer! Tijd voor ijs! Dit ijsje is heel gezond en erg lekker.
Nodig: magere yoghurt, half doosje bevroren fruit, (ik gebruikte deze, ideaal) diksap of ranja.
Doen: half kommetje yoghurt en half doosje bevroren fruit pureren met de staafmixer, naar smaak diksap of ranja toevoegen. Paar vruchten bovenop leggen voor decoratief effect. Smakelijk!
Lovely weather here in Holland! I made myself some healthy icecream using yoghurt and frozen fruit. Delicious!