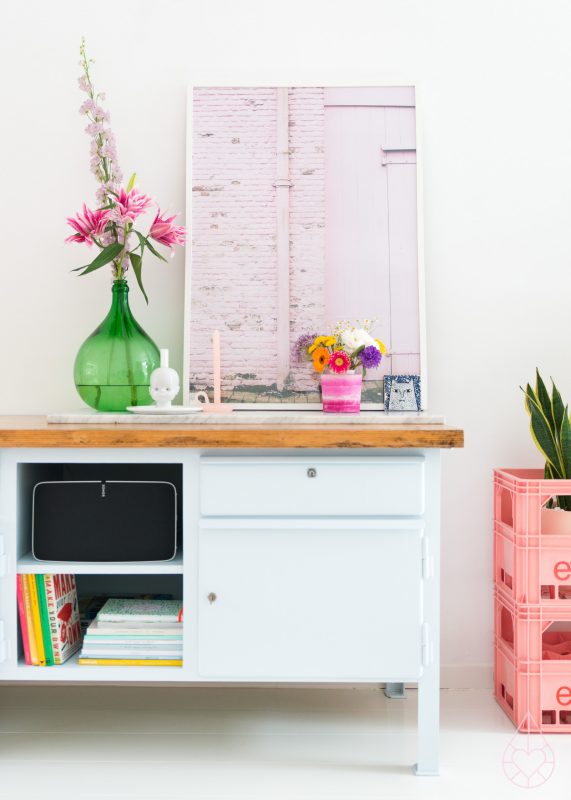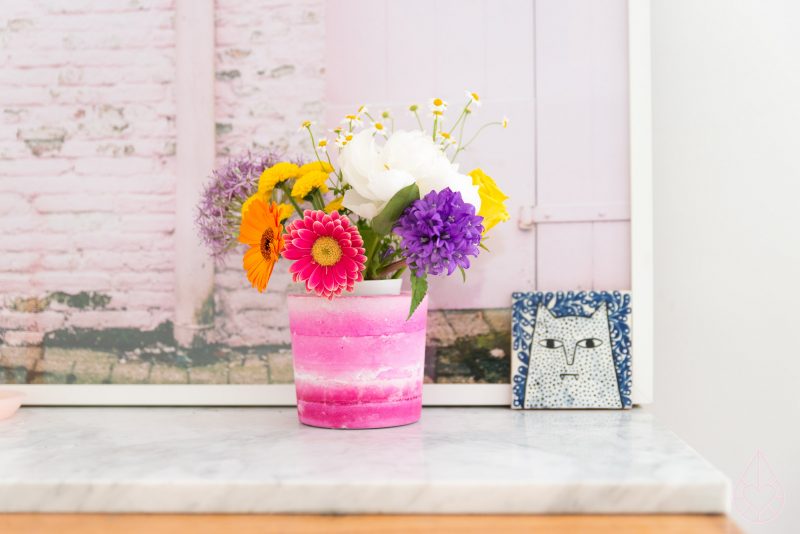 Vandaag was ik een soort van vrij. Een soort van, omdat je als ondernemer nooit echt helemaal vrij bent. Ik had wat telefonische afspraken en maakte ondertussen het huis schoon. (Hebben jullie dat ook, dat je niet stil kunt zitten als je aan het bellen bent?)
Today I had a day off. There's no such thing as a true day off when you're working as an entrepreneur, but today was close. I had a couple of appointments by telephone and since I can't sit still while talking on the phone, I cleaned the living room at the same time. Afterwards I bought myself some fresh flowers. A pretty nice start of the week!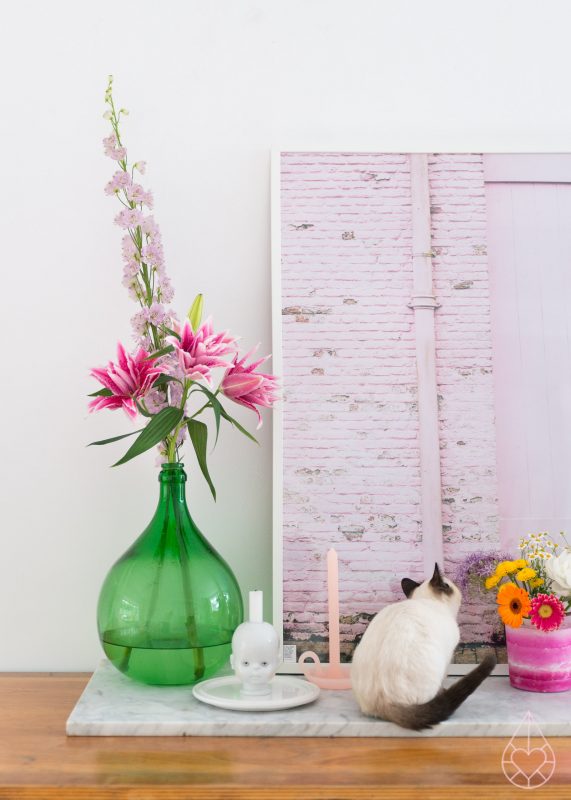 Omdat ons huis zelden voor lange tijd schoon blijft, besloot ik dit memorabele moment te vieren en kocht ik verse bloemen voor mezelf. Een tijdje terug herontdekte ik de groene glazen fles, die ik ooit vond bij de kringloop vond. Bij mijn lievelingsbloemist waren net verse bloemen geleverd en samen met de pioenrozen die ik vorige week kocht, voelde het net alsof het zomer was. En dat terwijl het buiten heel hard regende. Fijne nieuwe week allemaal!