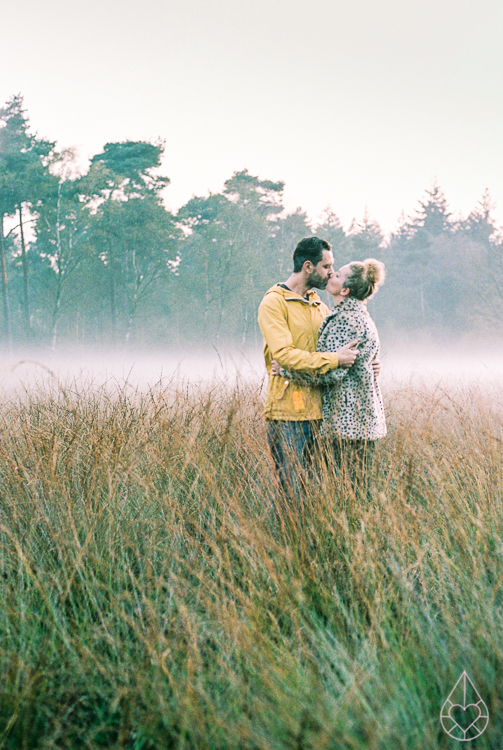 Let's just be who we really are.
Vorige week vrijdagavond maakte ik deze analoge foto in een mistig bos. (Je ziet hier de 'making of') Analoge fotografie maakt me zó blij. Helemaal in combinatie met liefde. Het is zo fijn om samen met Casper te werken aan Zilverblauw, creatieve ideeën te kunnen delen en ontwikkelen. Om te doen wat we het liefste doen en te merken dat alles steeds meer op z'n plek lijkt te vallen. Want hoewel we heel hard werken, het nog steeds heel spannend is om een creatief bedrijf te combineren met een gezin en we regelmatig jongleren om alle ballen in de lucht te houden, voelt het steeds meer als thuiskomen. Geniet van deze herfstige woensdagavond lieve bloglezers!
If someone told me last year I would be as happy as I am today again, I don't think I would have believed it by that time. I'm so happy with the way things are working out. Working together with Casper and sharing our creativity, creating a business together. And however life is still way to busy, I don't feel stressed out or tired at all. We are exactly where we need to be.
I shot this picture on a friday night, on film, with my new Nikon FM3A. (See the 'making of' here) It makes me extremely happy. Thanks to Carmencita Film Lab for the developing and scanning.