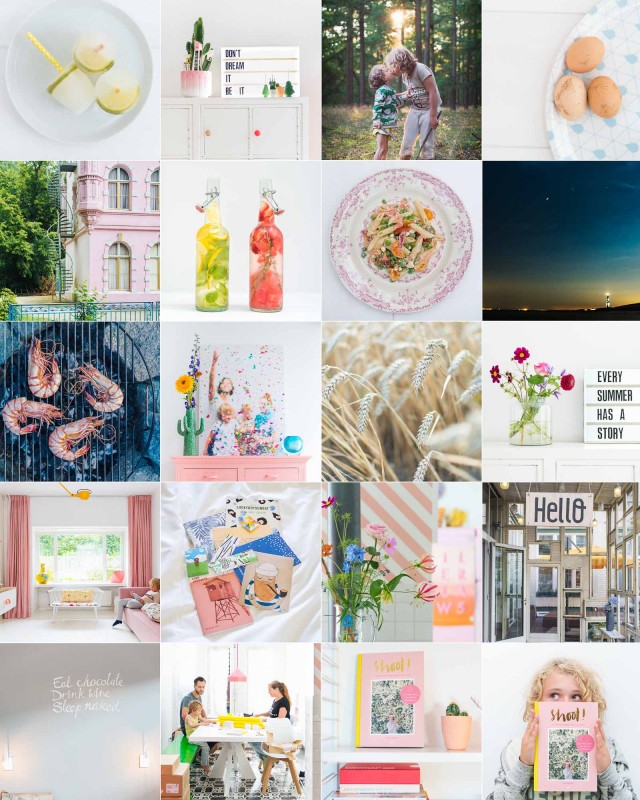 If it's not out there and you want it – create it
Het derde kwartaal van 2015 stond in het teken van Shoot!, mijn eerste boek dat verscheen bij Uitgeverij Snor. Ik vind het nog steeds fantastisch dat het gelukt is om dit idee, dat al een tijd in mijn hoofd zat, letterlijk vorm te geven. Alsof je iets maakt dat er eerder nog niet was, het blijft een soort magie.
Verder gebeurde er in het derde kwartaal behoorlijk veel: we waren in Berlijn, in Parijs bij Maison & Object, het Snorfestival vond plaats, de vtwonen&design beurs en ons huis veranderde in een boekenfabriek. Ik maakte foto's van sterren en het verlaten Land van Ooit. Gisterenavond, toen ik mijn 2015-foto's doorkeek, bedacht ik me hoe mooi mijn leven eigenlijk is. Natuurlijk, het is druk, we werken hard, maar ik zou met niemand willen ruilen.
2014 3/4
2013 3/4
2012 3/4
2011 3/4
2010 3/4
The third quarter of 2015 was all about Shoot!, our first book. Writing and creating a book is one of the most intens and extraordinary things I ever did in my life. I feel so blessed that we got the chance to do it. Looking through all the images I took in 2015, I can only feel gratitude. Gratitude because we're able to do the things we love so much. And that's why I love making lists like this so much. Tomorrow 2015's last quarter! 
Alle jaaroverzichten kun je hier bekijken. Fijne avond!