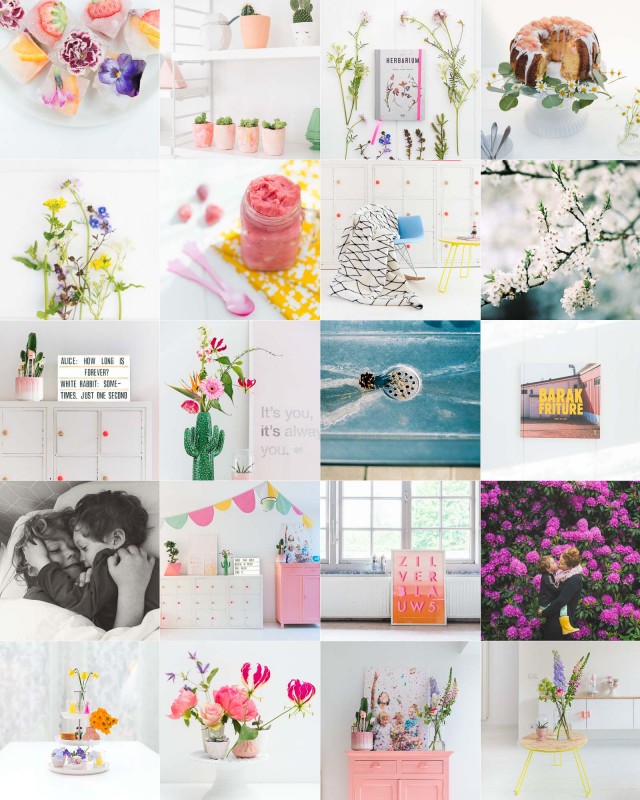 De lente van 2015 was schitterend. We konden al heel vroeg naar ons favoriete buitenzwembad, waar ik een analoge fotoserie maakte. Ik fotografeerde Mus en mezelf voor de reuzenrododendron in het park (één van mijn favorieten van dit jaar), Zilverblauw bestond 5 jaar wat we vierden met een jubileumposter, ik fotografeerde bloesem (wisten jullie dat die bloesem dezelfde is als die op de voorkant van mijn boek?) en ik maakte bloempotjes van gips.
2015's spring was beautiful. We went to our favorite fen right from the moment it opened in May, I took pictures of me and Mus in front of a huge rododendron in the park, photographed blossom with my old camera, and made plaster planters.
2014 2/4
2013 2/4
2012 2/4
2011 2/4
2010 2/4
Ik heb inmiddels bijna 350 HR-foto's verstuurd naar bloglezers, ik had nooit verwacht dat er zoveel animo voor de actie zou zijn. Vanaf nu neem ik geen nieuwe aanvragen meer in behandeling, hoe leuk ik het ook vind dat jullie zo enthousiast zijn. Casper en de kinderen vinden het welletjes geweest nadat bijna drie volledige dagen foto's heb zitten versturen. 😉 Wens jullie allemaal een fijne avond!