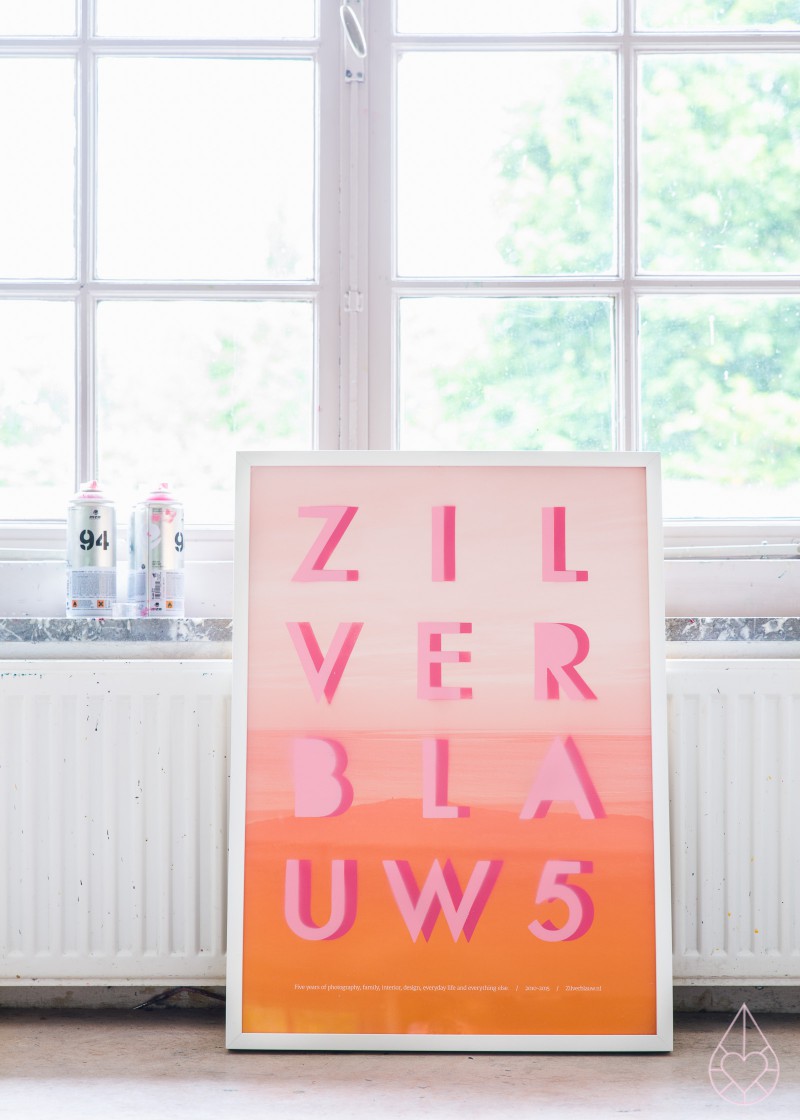 Anyone who ever gave you confidence, you owe them a lot ~ Truman Capote
Casper en ik maakten deze poster ter ere van ons 5-jarig bestaan. We bewerkten een analoge foto en Miel en Pim maakten in hun werkplaats een sjabloon dat we gebruikten om (in twee verschillende lagen en kleuren) tekst op de poster aan te brengen.
De poster is in beperkte oplage verkrijgbaar in de shop. Daarnaast hebben Casper en ik een aantal posters verstuurd naar mensen die we dankbaar zijn voor hun support, steun en/of fijne samenwerking. Wil je de posters volgen? Dat kan via #zilverblauw5jaar op social media.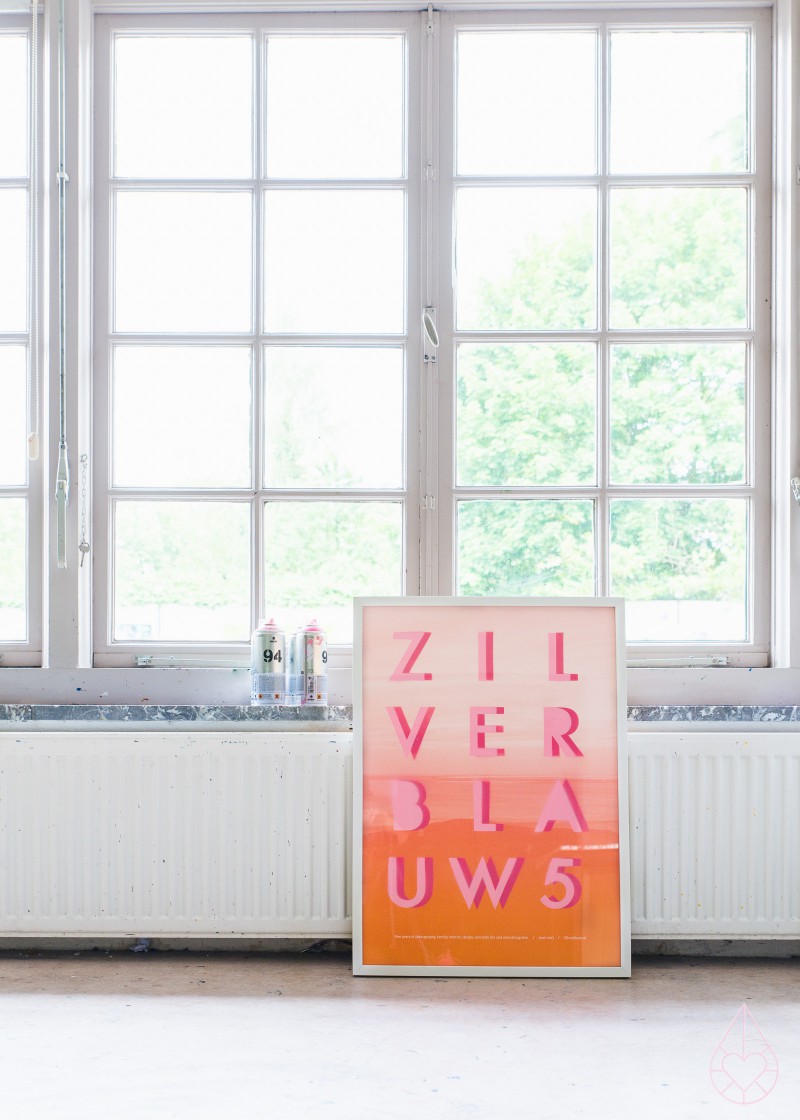 Casper and I designed this special handmade poster to celebrate our fifth anniversary. We used an edited analogue photo and a template made by Pim and Miel in their great workplace to spray paint the letters.   
You can find the limited edition posters in our shop. We've send some posters to people we want to thank for their support over the last five years. These posters can be followed on social media with #zilverblauw5jaar.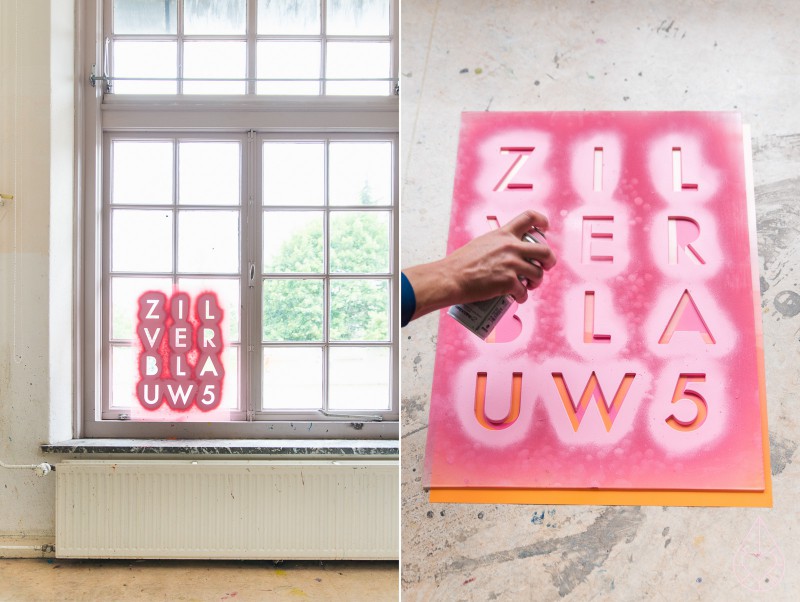 We mochten de poster fotograferen in de prachtige ruimte van de Krekul, een oude school in onze straat die nu gebruikt wordt als centrum voor creatieve en culturele vorming. Dankjewel Carolien!