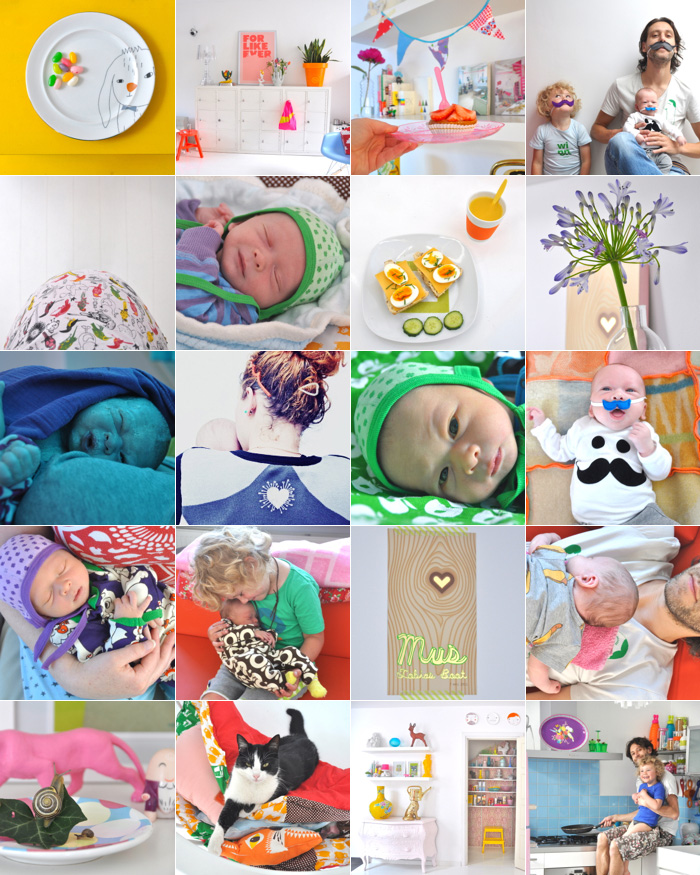 In het tweede kwartaal van 2011 genoot ik van het laatste stukje zwangerschap en werd Mus geboren, heerlijk thuis zonder complicaties, negen dagen te laat. Voor ons natuurlijk het hoogtepunt van 2011! Ik was erg blij met de geboortekaartjes die Casper en ik samen ontworpen. De maand daarna werd ik 30, wat ik niet groots vierde omdat we het weekend ervoor al het feestje van Mus hadden gevierd. Verder hadden we lol met de snorren van Daan en genoten we van het goede weer.
Voor het jaaroverzicht van 2010, klik hier voor het eerste deel, hier voor het twee, hier voor het derde en hier voor het vierde. Tot morgen!
In the second quarter of 2011 sweet little Mus was born, nine days late. I was very happy with the birth announcement cards Casper and I designed. I turned 30 the month after Mus' birth, but didn't really celebrate it because we were just finished celebrating Mus' party. We had a lot of fun with Daan's mustaches and enjoyed the good weather. 
For 2010's overview; click here to see part one, here for part two, here for part three and here for part four.