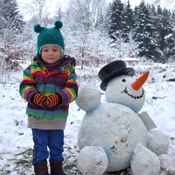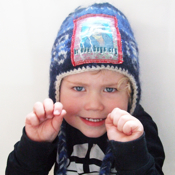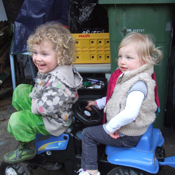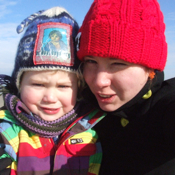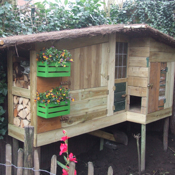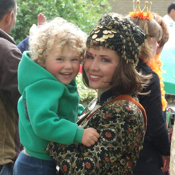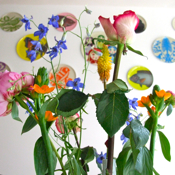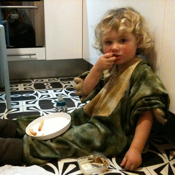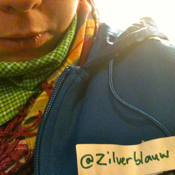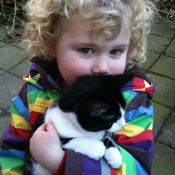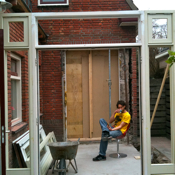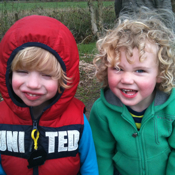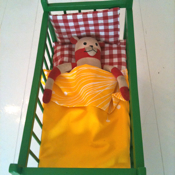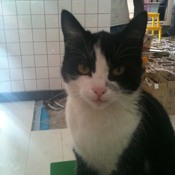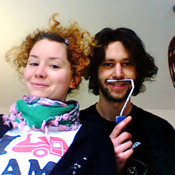 De laatste vier dagen van het jaar post ik een jaaroverzicht. Voor elk kwartaal één.
Het eerste kwartaal van 2010 stond voor ons in het teken van (ver)bouwen. We bouwden een stuk aan ons huis, schilderden de vloer wit en Casper maakte een nieuw kippenhok. Wolf's knuffel Olaf kreeg een bedje met beddengoed. We hadden een erg kleurige noodwand in ons huis en zelfs poes Thijs deed mee met de verbouwing. Bij gebrek aan tafel aten we in de keuken op de grond, al dan niet in krokodillenpak.
The last four days of the year I present a 2010 photo-overview. Today the first trimester. We were pretty busy rebuilding our house and painting the floor. Even cat Thijs joined our activities.