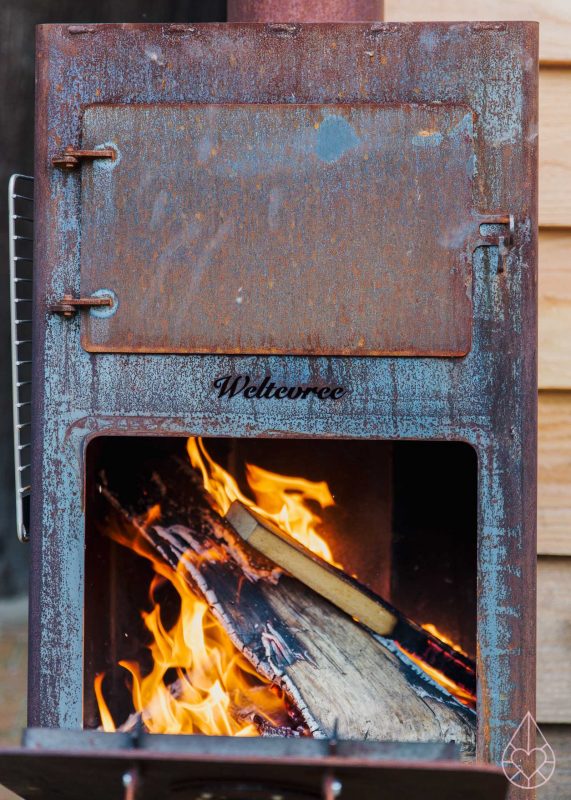 De outdooroven van Weltevree stond al jarenlang op onze verlanglijst. Nu we eindelijk onze tuin een beetje hebben opgeknapt vonden we dat hij niet kon ontbreken. We kochten 'm bij urbans and indians. De outdooroven combineert een gezellig open vuurtje met de functie van een oven. Je kunt er pizza's in bakken, maar ook broodjes, vis, gegrilde groenten of marshmallows maken en ondertussen genieten van de warmte van het vuur.
Weltevree's outdooroven was on our wishlist for ages and a while ago we finally bought it. It's so cool to bake homemade pizza's in our garden! The children love the fire and it's such an adventure to let them help with the pizza's. Best purchase in a long time!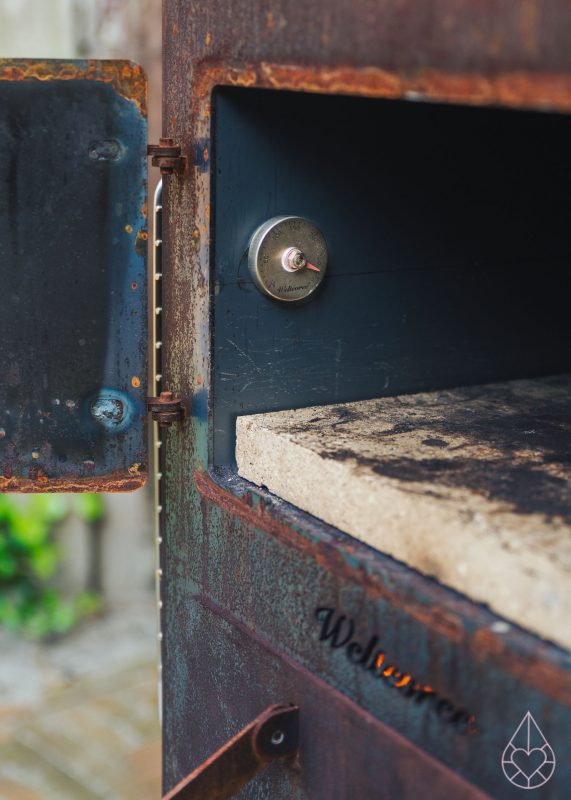 Afgelopen zondag bakten we pizza's in de outdooroven. Met de basisingrediënten pizzadeeg, zelfgemaakte tomatensaus, mozzarella en basilicum bakten we een overheerlijke pizza. Op het speciale thermometertje kun je zien hoe warm je de oven kunt krijgen met een simpel houtvuurtje.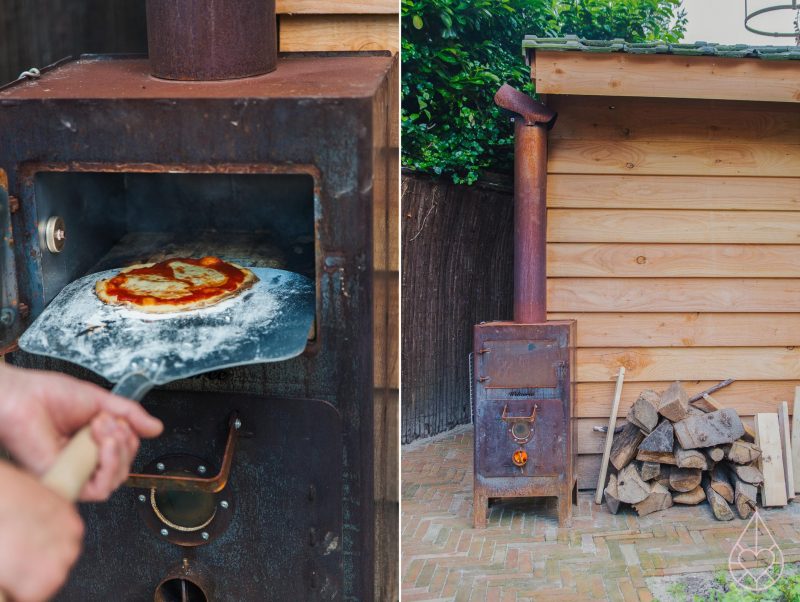 In huize Zilverblauw zijn we dol op pizza, zo dol zelfs dat ik een tijd maandelijks pizza-recepten deelde. Mocht je op zoek zijn naar meer lekkere en simpele pizza-recepten: klik hier om ze allemaal te bekijken.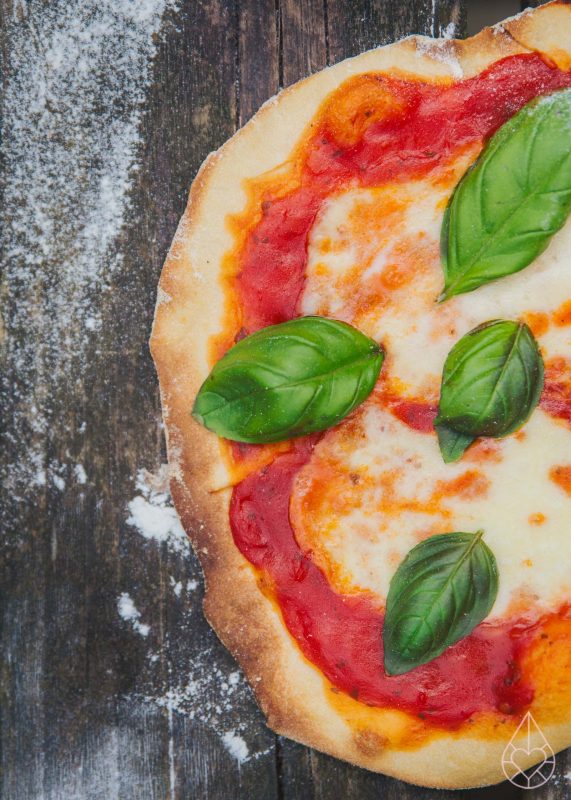 Al kan er weinig op tegen een simpele Margarita met goede tomatensaus en lekkere mozzarella.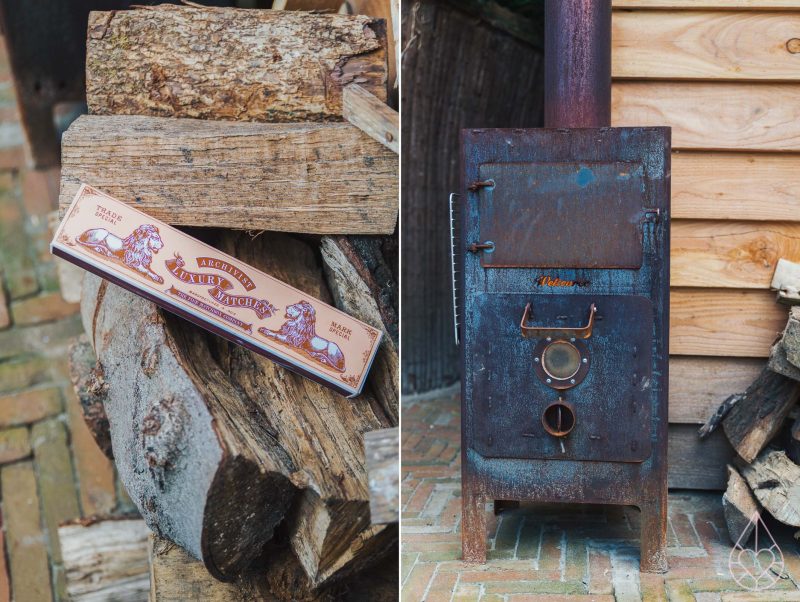 Nog een leuk recept om te maken in de outdooroven: sardientjes. De outdooroven komt met een speciaal rooster voor boven het vuur, dat je kunt gebruiken als je eens iets anders wilt maken dan pizza.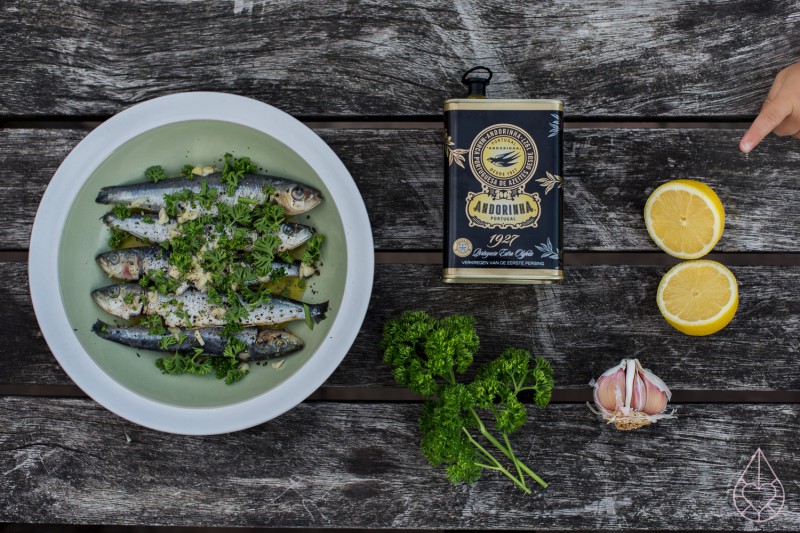 En deze garnalen grilden we vorig jaar aan de Zeeuwse kust, dat gaan we zeker ook nog eens in de outdooroven doen. Leuk en leerzaam voor de kinderen.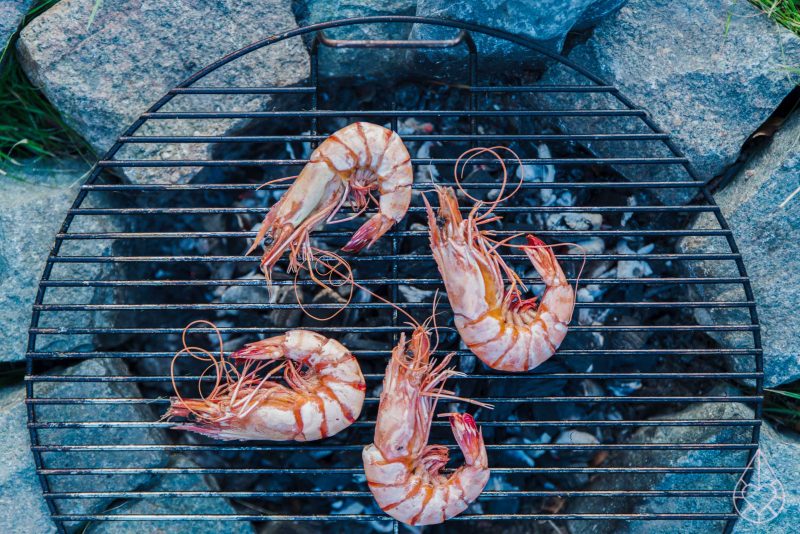 Ik zal de komende tijd vaker een blogpost schrijven over onze nieuwe aanwinst en wat we er allemaal in gaan maken. Hier kun je eventueel meer lezen over de outdooroven en hier kun je een filmpje bekijken over hoe je de outdooroven in gebruik neemt. Het belooft een mooie zomer te worden!