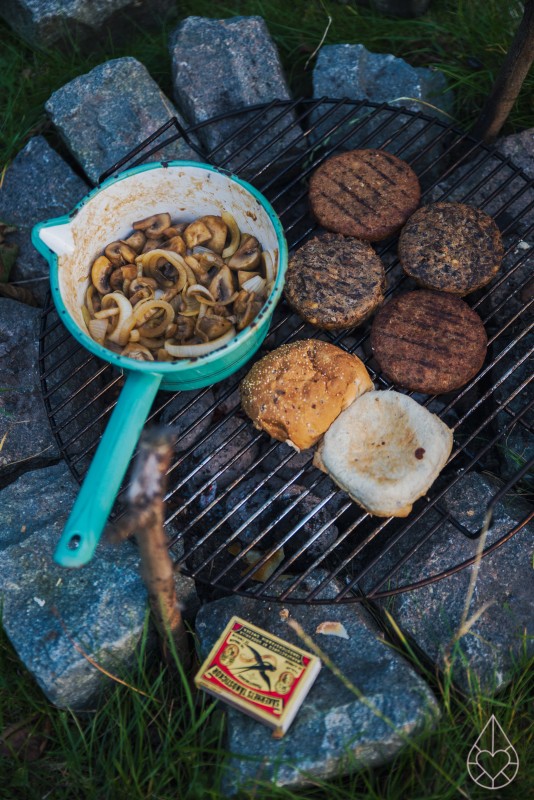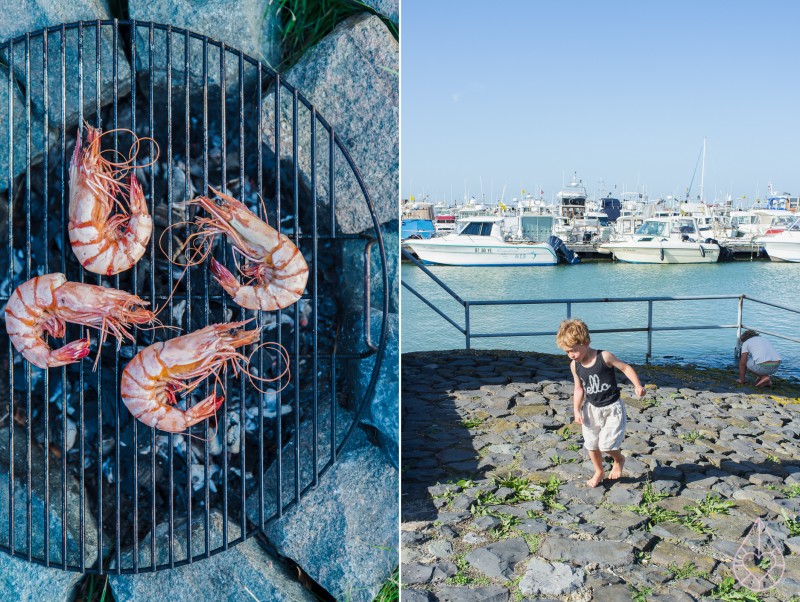 Het was heerlijk in Zeeland. We hebben genoten van het goede weer en kregen bezoek van lieve vrienden. In de tuin maakten we een vuurtje waarop we (vegetarische) hamburgers bakten en onze broodjes toasten. De volgende dag kochten Wolf en ik grote garnalen bij de viswinkel in de haven, die we samen grilden boven de gloeiende kooltjes. De kinderen speelden het liefst de hele dag bij de zee en ze vonden (samen met Iris) minstens 200 haaientanden.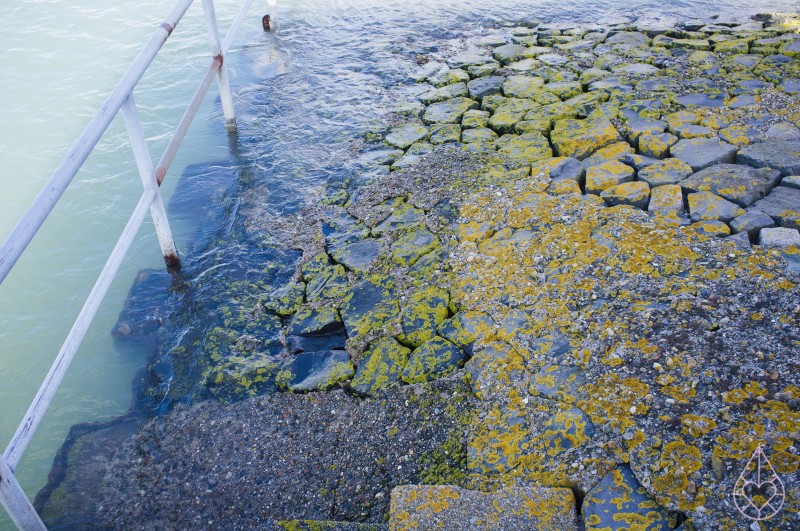 We're enjoying summer at sea. The weather is lovely and we're having friends over. Together we  prepare food on a campfire in the garden of the summerhouse. Life is good. There's a recipe for a nice & easy dessert below, if you like.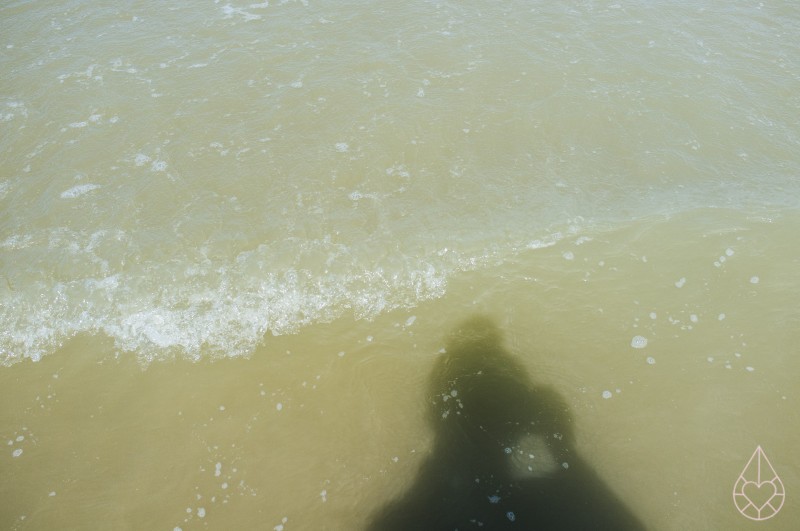 Net als vorig jaar hebben we veel plezier van onze kampvuurpan. Koken op een vuurtje is leuk, leerzaam en meestal erg lekker. Hieronder een recept voor een lekker toetje wat je in een handomdraai klaar kunt maken in de kampvuurpan.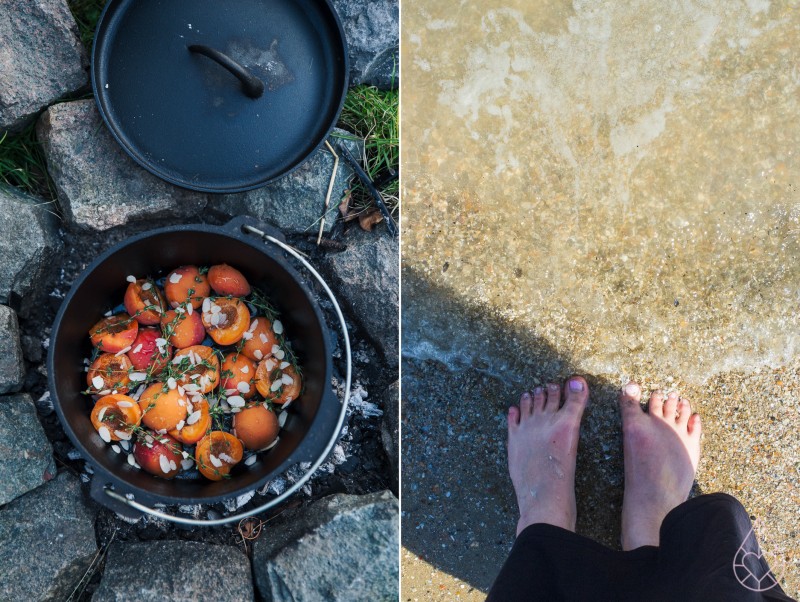 Warme abrikozen met honing, tijm en amandelschaafsel
Nodig: ongeveer 10 rijpe abrikozen, takjes tijm, amandelschaafsel en honing.
Doen: halveer de abrikozen en verwijder de pit. Doe de halve abrikozen samen met het amandelschaafsel en de tijm in de kampvuurpan. Zet de pan in de overblijfselen van een vuurtje (op gloeiende kooltjes) of hang de pan boven een brandend vuurtje. Als de abrikozen koken, voeg dan honing naar smaak toe (wij gebruikten ongeveer 5 eetlepels). Heerlijk als toetje met een bolletje roomijs.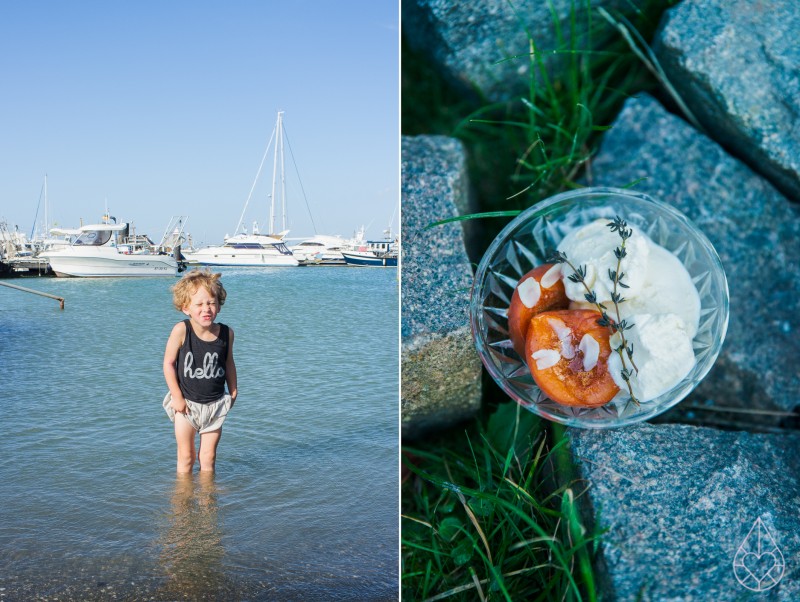 Warm apricots with honey, thyme & toasted almonds
You need: about 10 sliced and pitted apricots, some sprigs of thyme (just leaves are okay too), flaked almonds & about 5 teaspoons honey.
To do: roast the apricots, thyme and almonds in a campfirepan (or something alike) until the apricots are warm and tender. Add the honey. Delicious with a scoop of vanilla ice cream.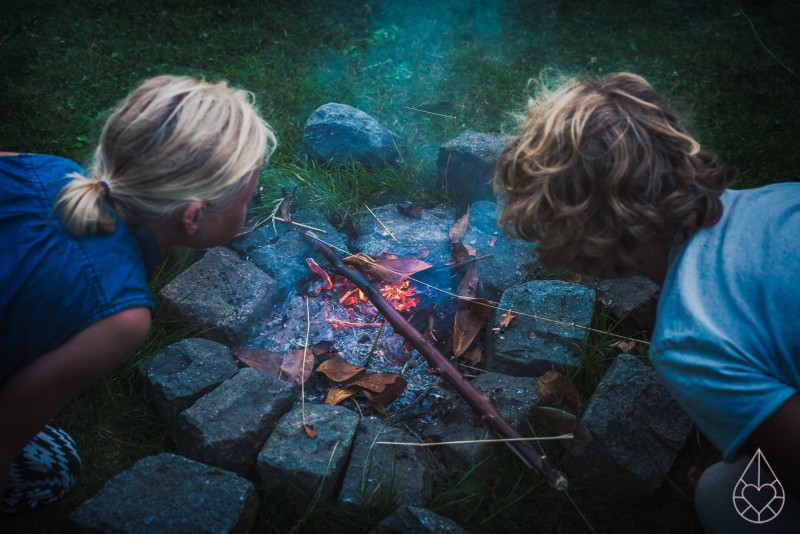 Vorig jaar kookten we ook veel in de tuin van het huisje in Zeeland: