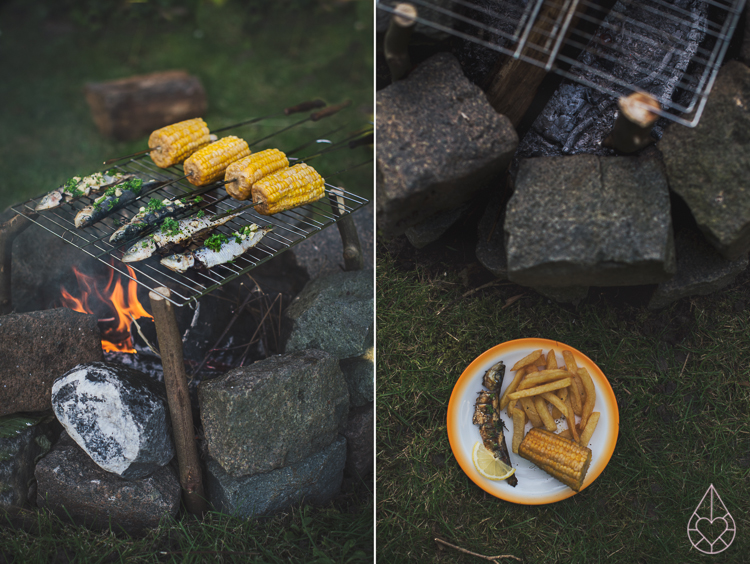 Misschien wel het leukste aan het hebben van kinderen vind ik dat je als ouder, tot op bepaalde hoogte, invloed hebt op de herinneringen die je kinderen later hebben van hun jeugd. En het mooie is: de leukste dingen zijn vaak zo simpel. Casper en Wolf maakten een vuurtje in de tuin en Wolf en ik bereidden verse sardientjes en suikermaïs. We lieten de visjes niet schoonmaken door de visboer, maar deden het helemaal zelf. Dat had ik ook nog nooit gedaan en vonden we behoorlijk indrukwekkend. Het was meteen een mooie educatieve les over respect voor de natuur en het leven. Zo'n vis is immers een echt dier en dat zie je normaal in de supermarkt veel minder goed.
We marineerden de sardientjes met olijfolie, citroensap, peterselie, knoflook en zout en peper. De suikermaïs regen we aan prikkers. Wolf mocht een zakje friet halen bij de frietboer om de hoek, voor bij de visjes en de maïs. Hij vond het 'de coolste maaltijd ooit', en dat vonden wij geloof ik ook. Fijn weekend!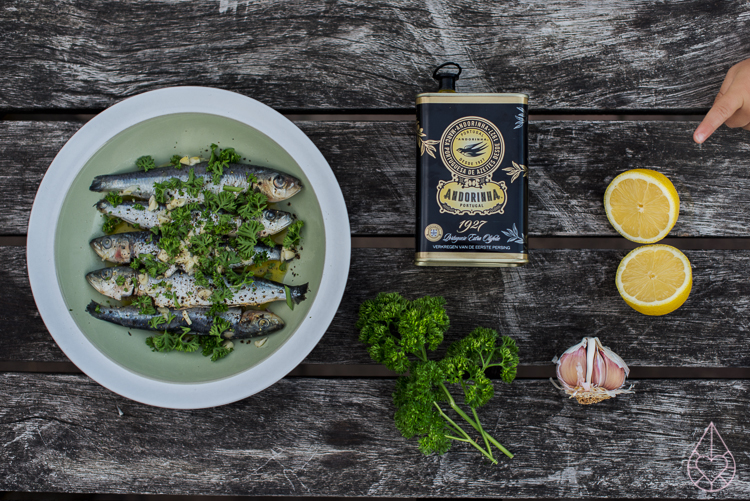 In my opinion, one of the most wonderful things about having children is the fact that you have a voice in the memories they make during their childhood. And the best part is: the coolest memories aren't expensive or complicated at all. Wolf and Casper made a campfire in the backyard of the summerhouse and we cooked us diner outside.
We cleaned the sardines all by ourself, which was also my first time doing so. We were quite impressed by these little fish and the good lesson about respect for life & nature came unforced. We marinated the sardines with some olive oil, garlic, lemon juice, parsley and salt & pepper and ate them with sugar corn and french fries. Wolf enjoyed every minute of it, and so did we. Happy weekend!