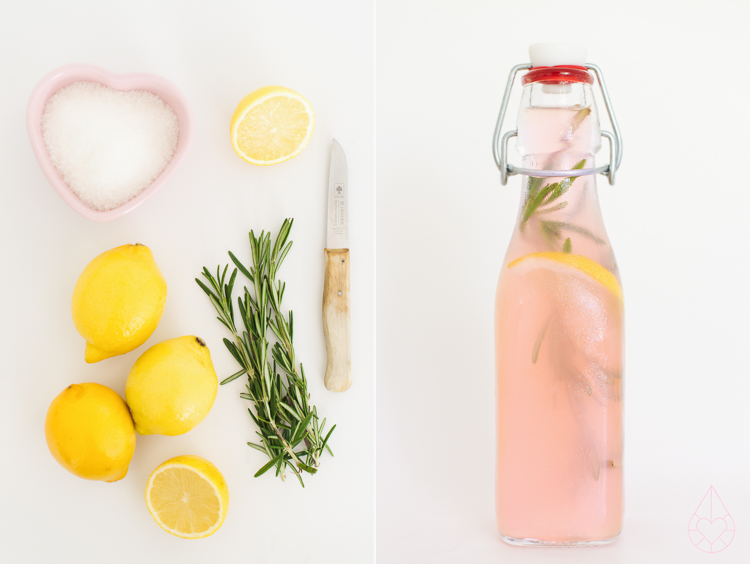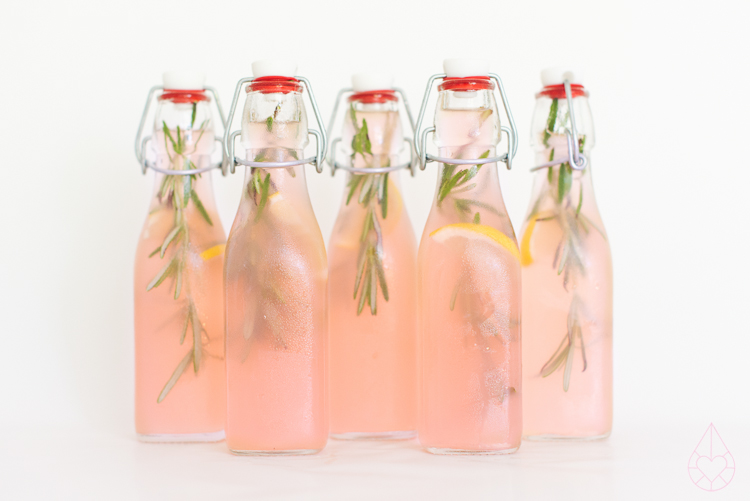 We genieten van zon en zee. In de Zeeuwse kringloopwinkel vond ik glazen flesjes en een set van 5 hartenbakjes, die me inspireerden om roze limonade te gaan maken. Zelf limonade maken is simpel, leuk en heerlijk om mee te nemen naar het strand.
Recept roze limonade
Nodig, voor minimaal twee kannen: 3 kopjes suiker, 300 ml citroensap, 1 citroen, 2 kopjes cranberrysap, rozemarijn, water naar smaak.
Doen: kook 2 kopjes water, voeg 2 kopjes suiker toe. Kook en roer totdat de suiker is afgekoeld. Neem van het vuur en laat even afkoelen in de koelkast. Voeg het citroensap, het cranberrysap en het overgebleven kopje suiker toe en roer tot alle suiker is opgelost. Voeg nu naar smaak water toe. Garneer met rozemarijn en citroenschijfjes. Smakelijk!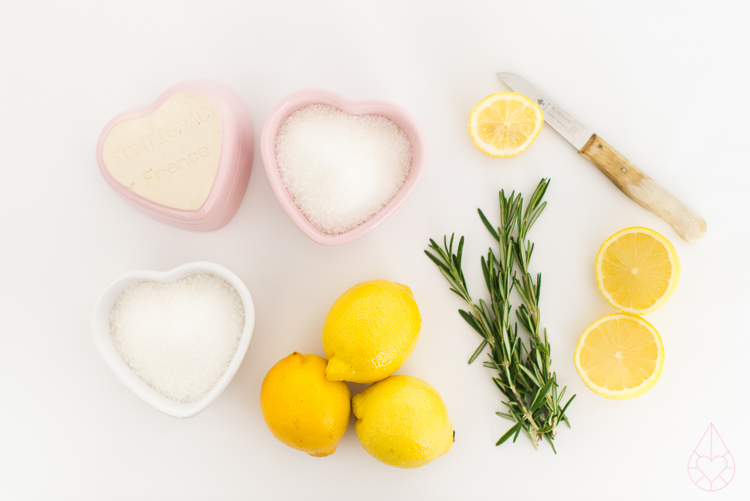 We're enjoying our vacation at the summerhouse by the sea. At the local thriftstore I found glass bottles and five heart shaped bowls. These finds inspired me to make pink lemonade. Home made lemonade is easy to make, delicious, and great to bring along to the beach. 
Pink Lemonade
You need: 3 cups superfine sugar, 300 ml lemon juice, 1 lemon, 2 cups cranberry juice, rosemary, water. (to liking)
To do: bring 2 cups of sugar and 2 cups of water to a boil in a medium pan over high heat. Stir until sugar is dissolved. Refrigerate until chilled. Add lemon juice, the last cup of sugar and cranberry juice. Stir until sugar is dissolved. Add as much water as you like. Refrigerate until ready to serve. Garnish with lemon slices and rosemary. Enjoy!