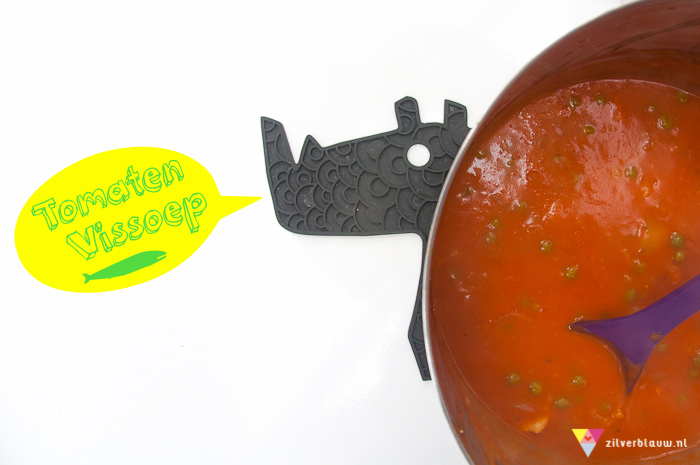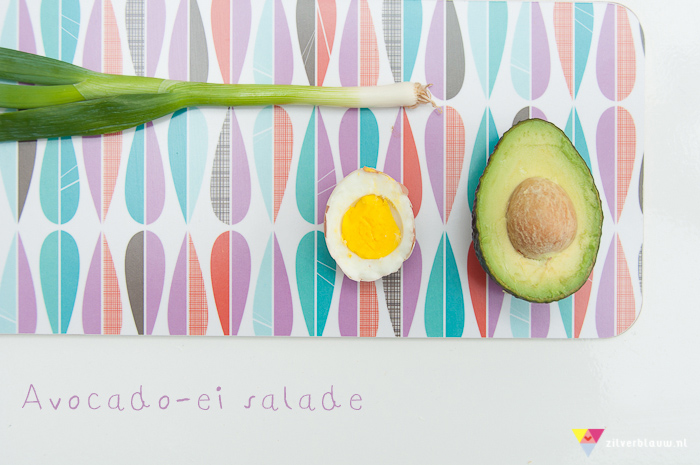 Wolf koos deze week voor een tomaten-vissoep, 'de Paul Nix Soep', uit de Soepkalender van Uitgeverij Snor. Die kalender is een aanwinst voor ons huishouden, we eten bijna alleen nog maar Soepkalender-soep. Ik koos voor avocado-ei salade op brood -ik moest immers mijn avocado-verslaving voeden, letterlijk en figuurlijk. Het recept vond ik op Smulweb en ik ga het zeker vaker maken.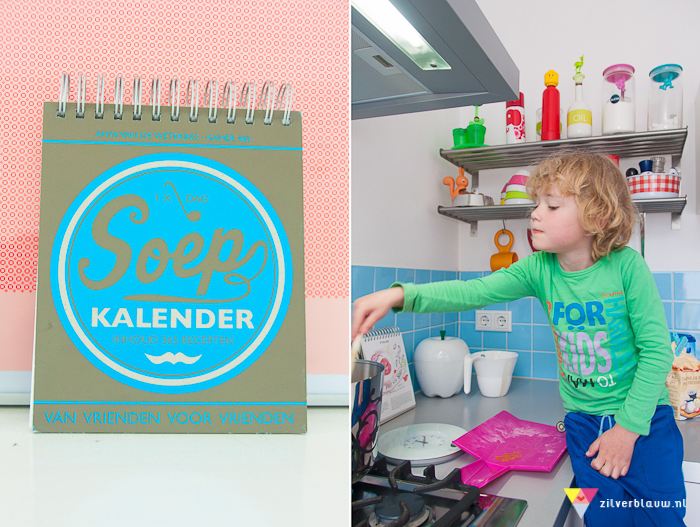 Paul Nix Soep
Nodig: 50 gram boter, 1 ui, 1 teen knoflook, 50 gram bloem, 1 pak tomatensap, 1 visbouillontablet, room, (scheutje)  150 gram diepvries-doperwten, 200 gram garnalen. (die wij vervingen door een stukje zalm en een stukje witvis, omdat we die toevallig in huis hadden)
Doen: snipper de ui, snij de knoflook fijn. Verwarm de boter in een pan en fruit de ui en de knoflook tot ze licht verkleuren.Voeg de bloem toe, voeg vervolgens scheutje voor scheutje 250 ml water toe en roer dit tot een gladde, gebonden saus. Schenk hier het pak tomatensoep bij en roer tot er een mooie, lichtgebonden soepbasis ontstaat. Visbouillontablet toevoegen. Is de smaak te scherp, dan een scheutje room toevoegen. De doperwten en garnalen/vis aan de soep toevoegen en goed doorwarmen. Afmaken met peper en zout.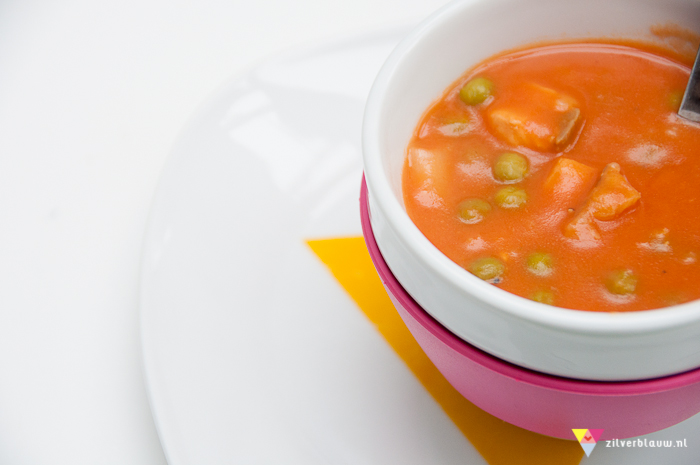 Avocado-ei salade
Nodig: 3 gekookte eieren, 1 avocado, sap van 1/2 citroen, 2 lenteuitje in ringetjes, 1 1/2 el mayonaise, zout en versgemalen peper.
Doen: Alles fijnhakken en door elkaar mengen. Proeven en eventueel nog wat meer op smaak brengen.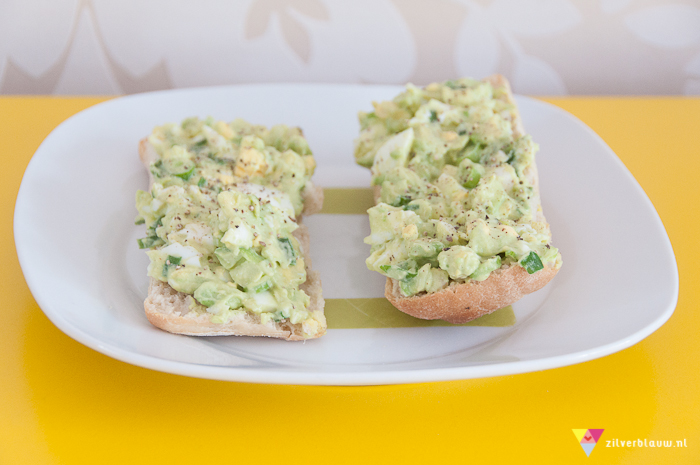 Meer lezen over het ontstaan van koken met Wolf? Klik hier. Het prachtige snijplankje waar de avocado, het ei en de lente-ui op ligt, is van mijn nieuwe sponsor Make Room.
This week, Wolf and I made a tomato-fishsoup and avocado-egg salad with bread. We had much fun preparing the food. Please use a translator if you wanna read the recipes, thanks!