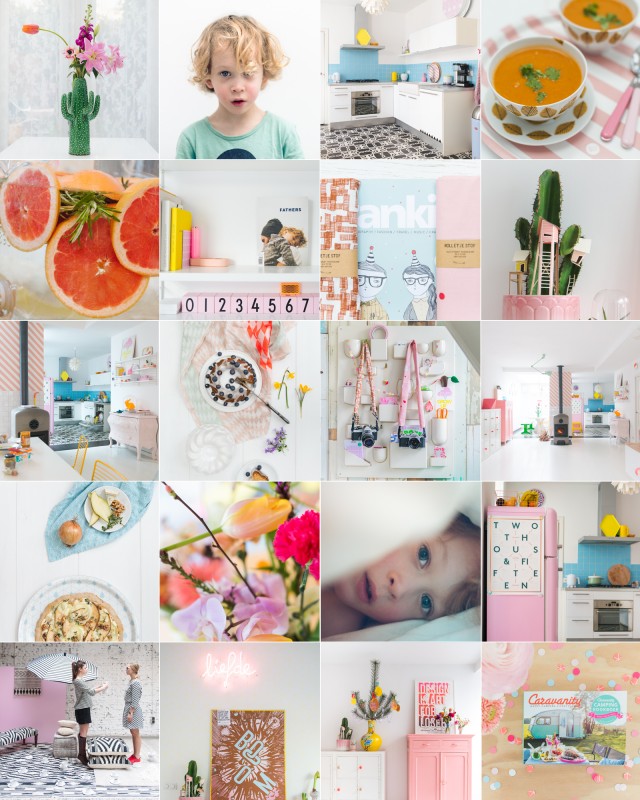 The bad news is time flies. The good news is you're the pilot.
Michael Altshuler
Mijn vader vertelde me ooit dat de tijd sneller gaat naarmate je ouder wordt en ik geloof dat hij daar gelijk in heeft. Afgelopen jaar is voorbij gevlogen. Traditiegetrouw plaats ik de laatste vier dagen van het jaar een jaaroverzicht met foto's die ik afgelopen jaar maakte. Vandaag het eerste kwartaal. In de eerste maanden van 2015 schreef ik een boek, maakte ik mijn lievelingsfoto's van Mus en was de release van het Caravanity-kookboek, met mijn foto's en Casper's vormgeving.
Hieronder een overzicht van alle eerste kwartalen sinds het bestaan van dit blog.
2014 1/4
2013 1/4
2012 1/4
2011 1/4
2010 1/4
It's a tradition: the last four days of 2015 I'll look back at the images I took during the past year. Today it's all about the first quarter. I started writing our book, took my favorite pictures of Mus and we celebrated the launch of the Caravanity cookbook. If you like a trip down memory lane, click the links above for an overview of all first quarters since the beginning of this blog. 
Als je het leuk vindt om alle jaaroverzichten te bekijken, klik dan hier.