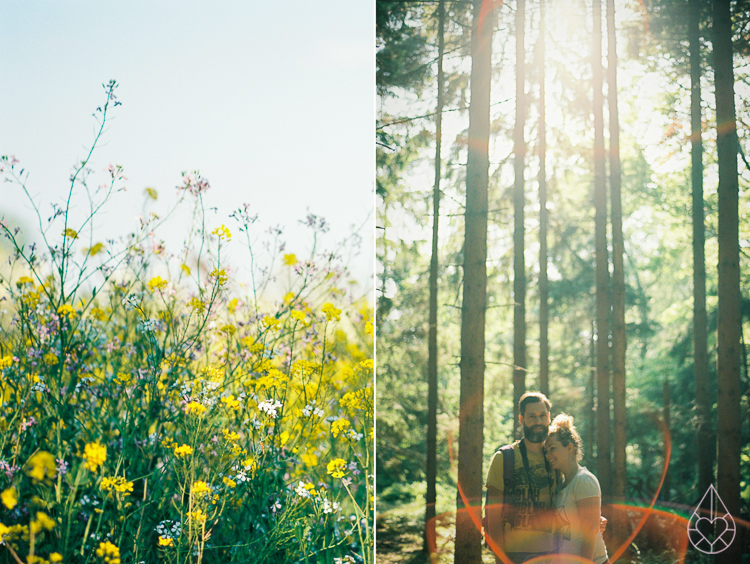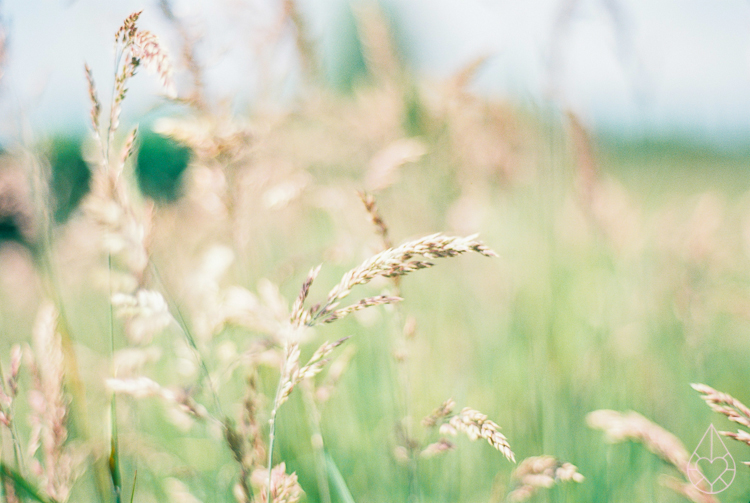 Analoge foto's van een wandeling in de zon, samen met vriend Cristian. Ik kan niet in woorden vertellen hoe blij analoge fotografie me maakt. Het is zo puur, zo echt, zo dichtbij de basis van de originele bedoeling van fotografie. Gewoon de wereld, de zon en een camera van meer dan 30 jaar oud, ongelooflijk.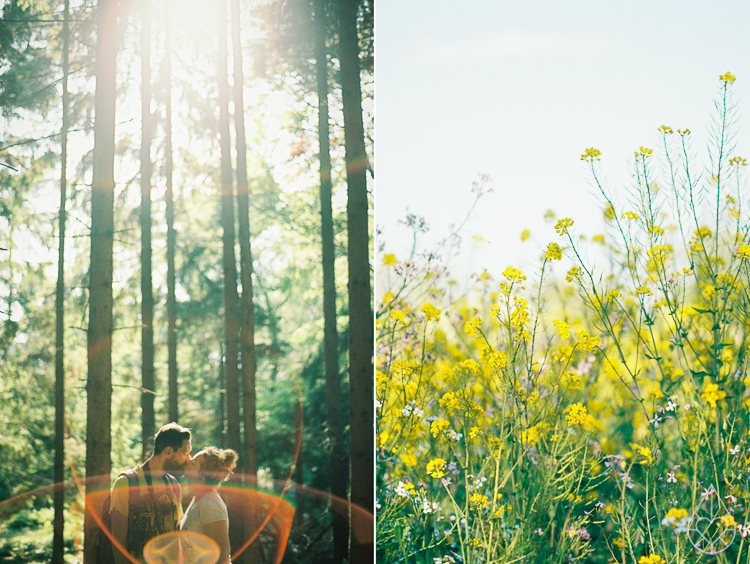 Op de foto's van Casper en mij maakten we gebruik van de reflectie van de zon in de lens van de camera, dit heet sunflare (ook wel lensflare genoemd) en zorgt voor de kleurige regenboog die je onder aan de foto ziet. De meeste fotografen balen ervan, maar ik zoek het vaak expres op omdat ik het prachtig vind. Zo vind ik het bijvoorbeeld echt heel cool dat de sunflare van deze lens (een oude 50mm f/1.8) een soort hartje lijkt te vormen om ons heen. Elke lens heeft een andere vorm en kleur sunflare, dit is bijvoorbeeld de sunflare van mijn 50mm f/1.4 en dit die van mijn 35-70 f/3.3-4.5. Als je ook eens wilt experimenteren met sunflare, wacht dan tot de zon wat lager aan de hemel staat, richt je camera op de zon en kantel 'm wat totdat je de sunflare in de zoeker (dus door je camera) kunt zien. Het maakt niet uit of je digitaal of analoog fotografeert en de goedkopere lenzen geven vaak net zo'n goede, of zelfs betere flares dan duurdere.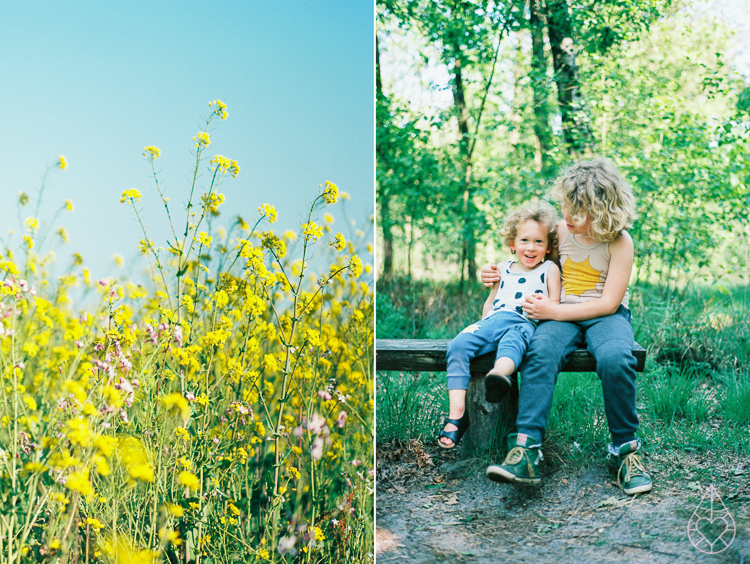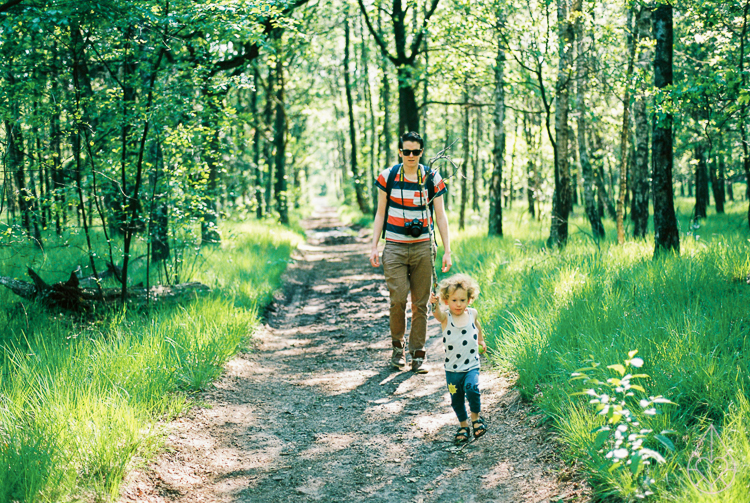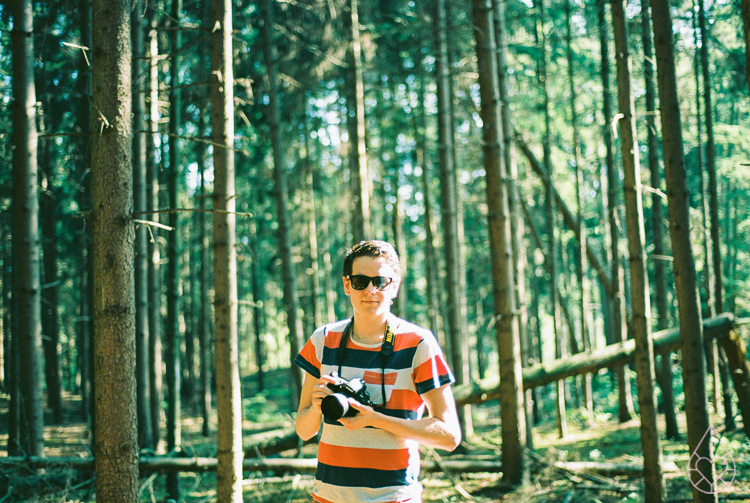 Some pictures on film from a walk in the woods with our friend Cristian. Words can't describe how happy these kind of photo's make me. It's just the world, the sun and a 30-year-old camera, incredible.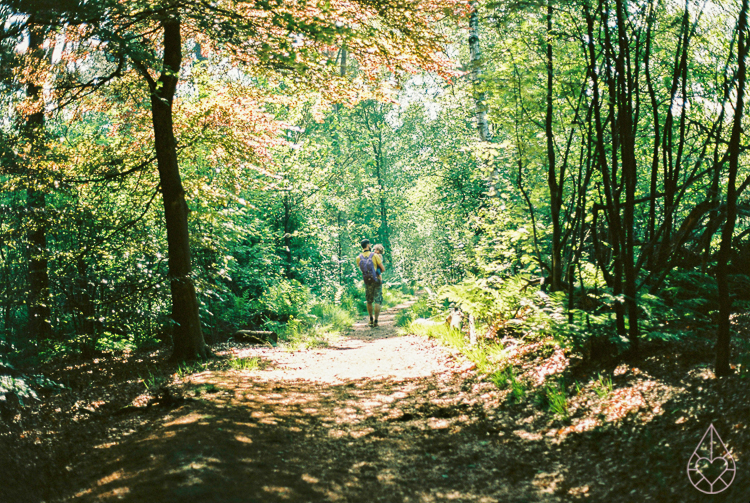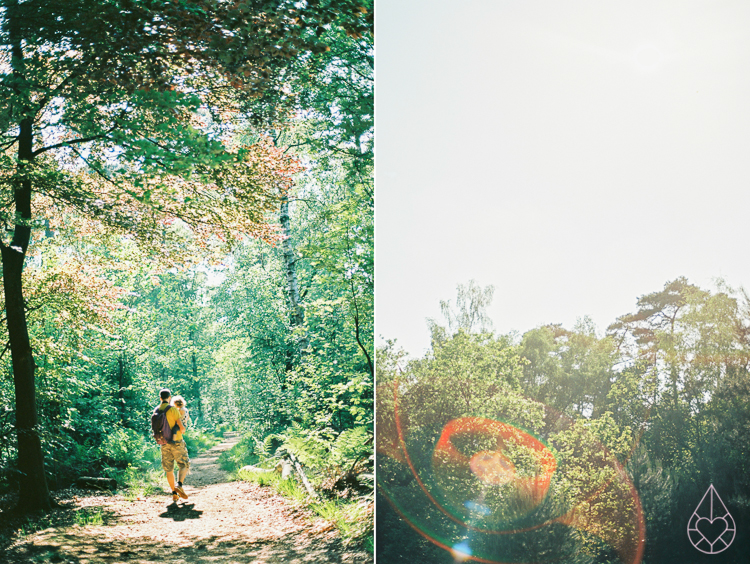 Thanks to Carmencita Film Lab for the great developing & scanning of my film.