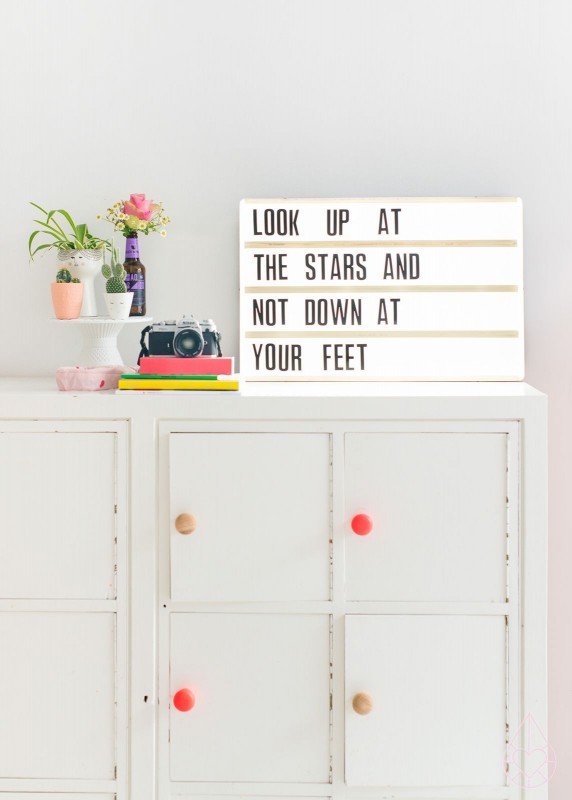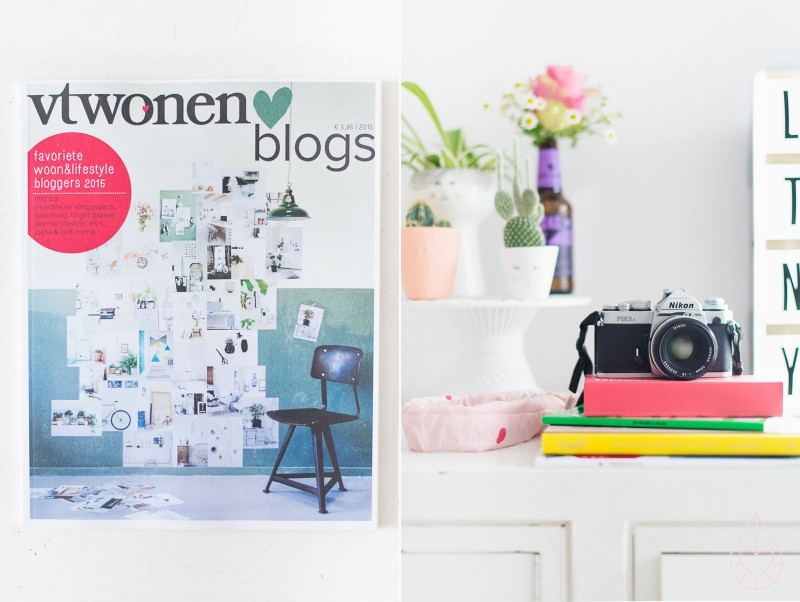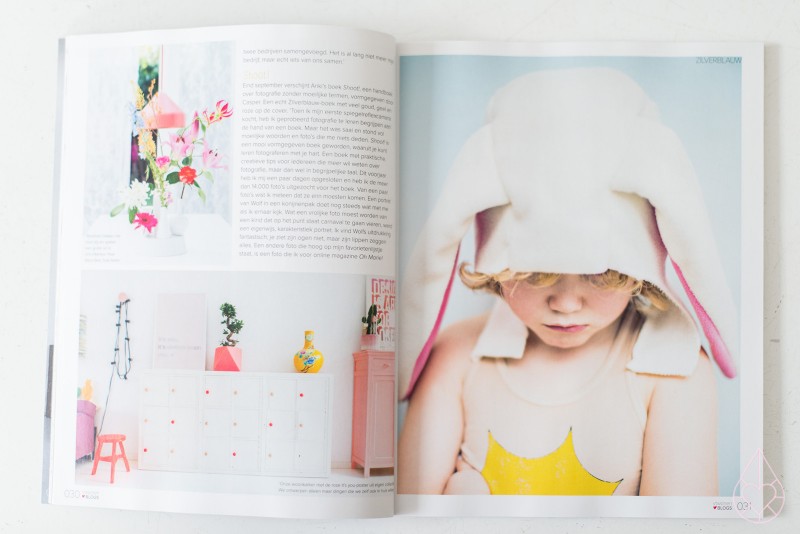 Ik bevind me in een soort oncomfortabele stilte voor de storm. De vakantie is voorbij en over drie weken is het Snorfestival en de lancering van ons boek. Vanaf dat moment staan er een hoop belangrijke dingen te gebeuren. In plaats van daar heel druk mee bezig te zijn, wat eigenlijk moet natuurlijk (iets met een TED-talk, een workshop, een boekfeestje en oh ja, ik spreek ook op Meet the Blogger dit jaar, snel meer daarover) spendeer ik mijn vrije tijd aan het kijken van 'Weeds' en 'Pretty little liars' op Netflix. Alles om te voorkomen dat echt wordt hoeveel er nog moet gebeuren. De kop-in-het-zand techniek, bewezen effectief sinds mijn studententijd. Ik ben een fantastische uitsteller.
Vandaag geef ik mezelf een schop onder m'n reet. Want kijk eens, wat mooi, het vtwonen blogazine! Wat ben ik trots dat we erin staan met zoveel goede medebloggers en wat is het een prachtig blad geworden. Als klap op de vuurpijl zijn we genomineerd voor een vtwonen Meet the Blogger award, in de categorie 'advanced'. Een hele eer. Het is precies wat ik nodig had om me eraan te herinneren hoe dicht Zilverblauw ligt bij wie ik ben en met hoeveel passie we dit blog maken. En dat resultaat nooit zonder actie komt, dat ook. Hier kun je stemmen op het publieksgedeelte van de prijs. Dankjewel! (Series kijk ik wel weer na de kerst.)

Lisanne van de Klift is de winnares van de twee kaartjes voor het Snorfestival. (Zou je je adresgegevens willen sturen naar casper@zilverblauw.nl, dan zorgen we dat de kaartjes jouw kant op komen.) Ik wens jullie allemaal een fijne dag!
I admit: I'm a procrastinator. And a pretty good one, too. I can spend entire evenings watching 'Weeds' and 'Pretty Little Liars' at Netflix while there are highly important things I should actually be doing. Like preparing my speech at Meet the Blogger, (yes, I'll be there this year!) My TED-talk and workshop for the Snorfestival and my book party. Somehow I'm so busy I get stuck and I simply stop doing anything. Except for watching Netflix, is that.
Yesterday I got a wake up call: the beautiful vtwonen blogazine with 8 pages about our blog. We're accompanied by a bunch of the best bloggers of the Netherlands and abroad. It made me remember how proud I am of what we're making here and how much I love it. In the evening I received an email that Zilverblauw is nominated for a vtwonen meet the blogger award in the category advanced. You can vote for me here. Thank you so much. I'll watch Netflix again later.