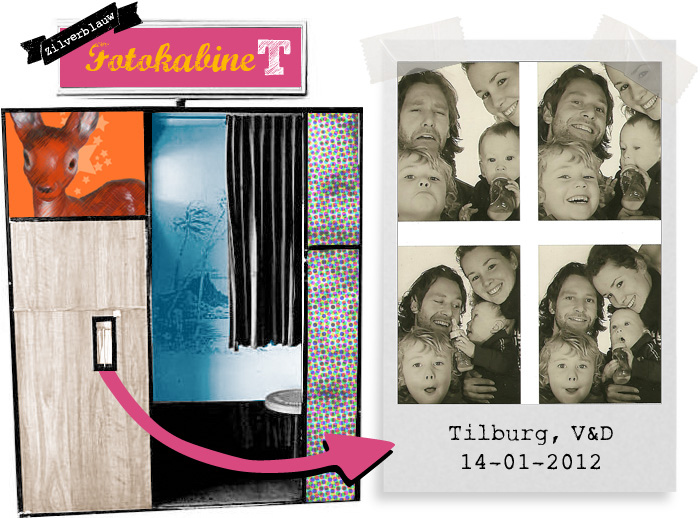 We waren weer in een pasfotohokje vorige week, in de V&D in Tilburg. Zoals te zien is op de eerste foto heeft vooral Casper buitengewoon veel lol. Al sinds 2005 maken Casper en ik geregeld foto's in pasfotohokjes. Voor een overzicht van alle Fotokabine-T's tot nu toe, klik op de button in de rechterbalk.
Fotokabine-T doet mee aan project Fotokabien, opgezet door Liesbet van twee meisjes in de stad. Er doen steeds meer mensen mee, kijk voor een overzicht van de deelneemsters hier. Wil je ook meedoen? Leuk, je bent welkom!
Here we are again with a brand new Fotokabine-t! Casper and I are in this 'project' since 2005, click the Fotokabine-t button in the sidebar to view the whole series. Have a nice day!
Fotokabine-t's joining Liesbet's Fotokabien, click here to see a list of the other participants. Wanna join? You're welcome!