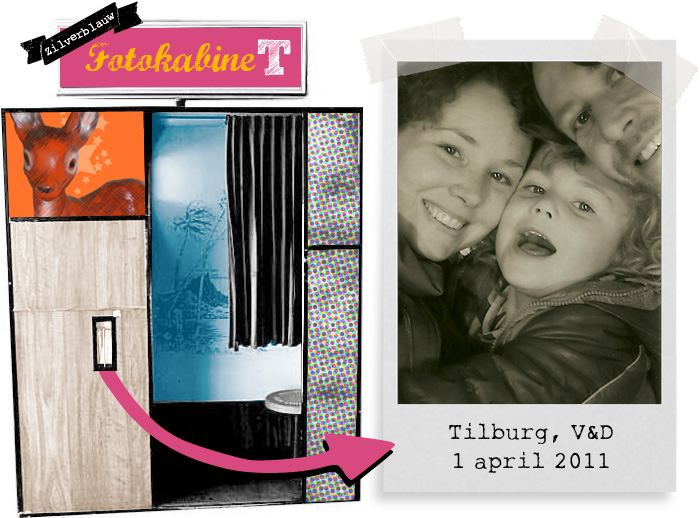 Met Casper en Wolf in Tilburg bij de V&D. Volgende keer zijn broertje erbij? We zullen zien!
Fotokabine-T doet mee aan project Fotokabien, opgezet door Liesbet van twee meisjes in de stad. Er doen steeds meer mensen mee, kijk voor een overzicht van de deelneemsters hier. Wil je ook meedoen? Leuk, je bent welkom!! Voor een overzicht van alle Fotokabine-T's tot nu toe, klik op de button in de rechterbalk.
A new Fotokabine-T with the three of us. Next time with Wolf's brother too? We shall see… Fotokabine-T's joining Liesbet's Fotokabien, click here to see a list of the other participants. Wanna join? You're welcome! To see all the Fotokabine-T's so far, click the button in the sidebar.