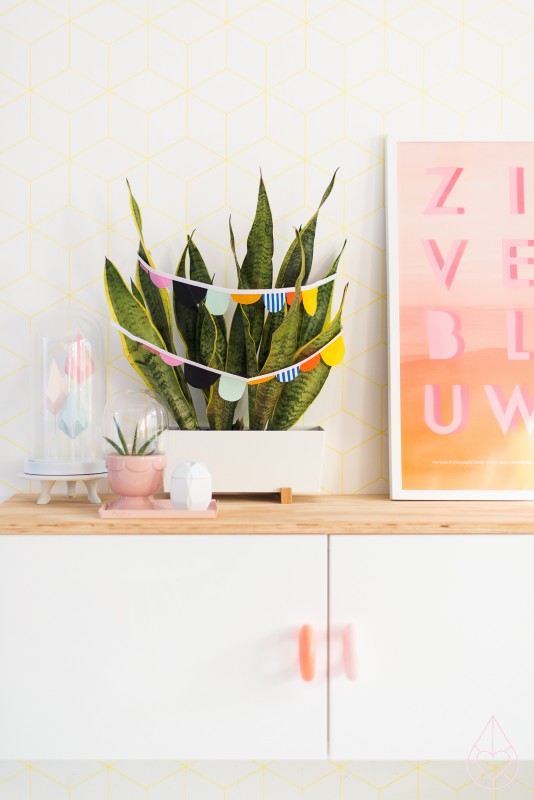 Door alle drukte had ik niet veel tijd om te fotograferen, deze foto's maakte ik gisteren met het laatste beetje avondlicht. Gelukkig was het de langste dag van het jaar. Afgelopen weekend werkten we hard, hadden we een stroomstoring thuis en een grote storing hier op het blog (Dat soort dingen komen nooit alleen hè? Als er dan iets mis gaat, lijkt het een soort domino-effect. Vreemd eigenlijk.) Gelukkig kwamen vrienden Iris, Teun en Cristian helpen en werd het zowaar gezellig toen de stroom het weer deed. Ik kijk uit naar rustigere tijden en naar de vakantie.
Liesbeth van Sloppop Yeah is een ontwerpster die me altijd weet te inspireren. Deze keer met een miniatuurversie van onze grote slinger. Voorlopig hangen ze even in de sanseveria, maar de mogelijkheden zijn wat mij betreft eindeloos. Hadden jullie een fijn weekend?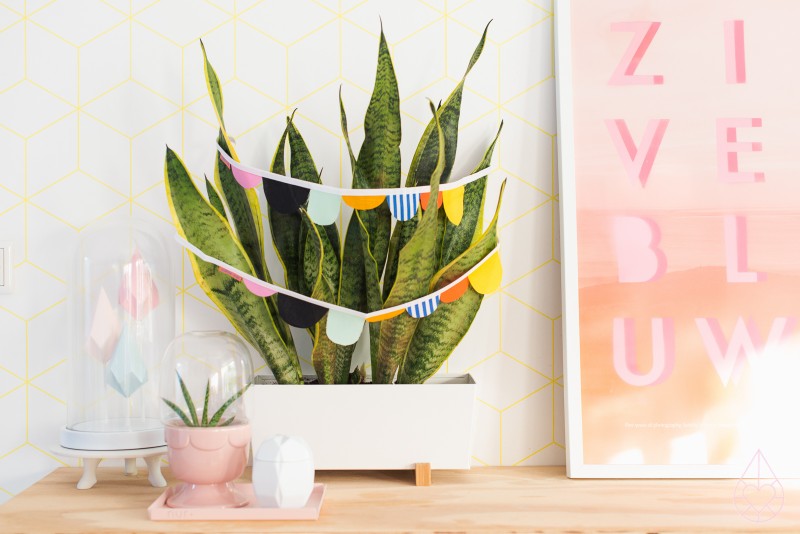 Our weekend was really busy and filled with all kinds of unexpected surprises, like a major shutdown of the blog and a power outage at home. These things doesn't seem to come alone, do they? Such a weird phenomenon. Luckily we have the best friends, always ready to help us out (and eat pizza afterwards). The amazing mini garlands are made by Liesbeth, she never fails to inspire me. Happy new week!