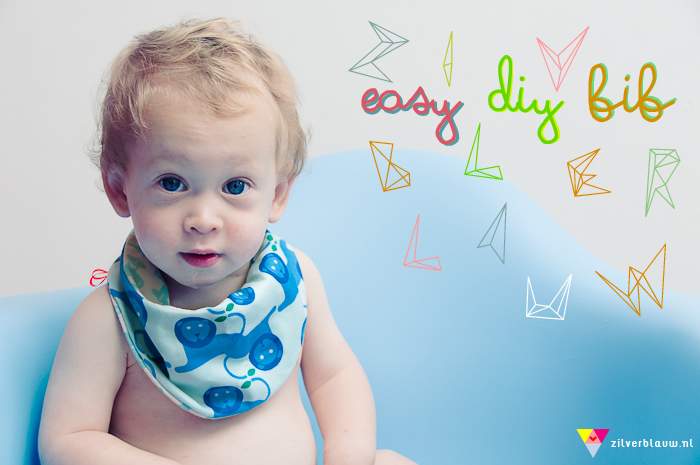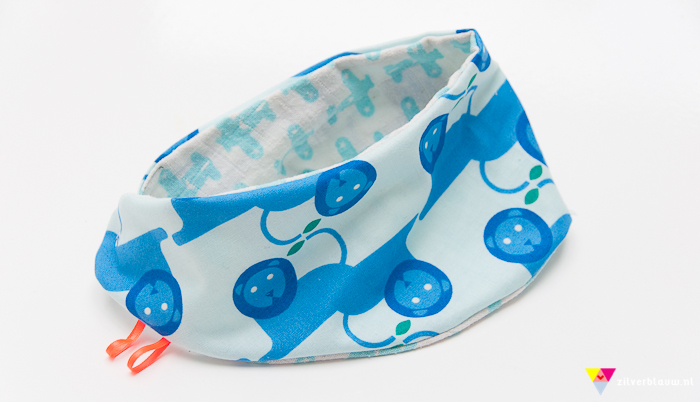 In stylish Berlijn droegen vrijwel alle baby's er één: een kruising tussen een sjaaltje en een slabber. Ideaal bij doorkomende tanden of kiezen, zoals bij Musje, maar ook fijn als je kindje morst bij het drinken. Ik bracht twee van deze sjaalslabjes mee uit Berlijn en Mus draagt ze dagelijks, dus ik had behoefte aan meer exemplaren. Ik ging zelf aan de slag en ontdekte dat ze erg makkelijk zelf te maken zijn.
In Berlin, we saw lots of stylish baby's wearing this bibs. They prevent baby's clothes from wetting wet by drool or spilled drinks. I bought two for Mus and use them all the time, so decided to make some of my own. It's really easy and fun to do.

Nodig:
Een leuk stofje voor de bovenkant (ik gebruikte geweldige leeuwenstof van Studio Saartje. Ideaal is dat je de stof kan bestellen vanaf 0,25 meter. Deze vossenstof vind ik ook te gek) Een bij voorkeur goed absorberend stofje voor de onderkant (ik nam een oude hydrofieldoek, die is ideaal) Een schaar. Een wat grotere drukker. Knopspelden. Eventueel een leuk lintje ter decoratie. (de neonoranje die ik gebruikte komt van een kledingkaartje) Naald en draad en eventueel de naaimachine.
You need:
some nice fabrics for the upper piece (I just this great fabrics from Studio Saartje) and some good-absorbing fabrics for the lower piece. (I used an old muslin) A press stud button. Eventually a nice ribbon for decoration. Needle & thread and eventually the sewing machine.

Doen:
Teken bovenstaand patroon op de stof voor de bovenkant en knip uit. Leg met de 'goede' kant naar onder op de 'goede' kant van de hydrofieldoek (je werkt dus binnenstebuiten, twee bedrukte kanten liggen op elkaar) en naai vast, op een opening van ongeveer 5 cm na. Zet eventueel het decoratieve lintje vast zoals afgebeeld op de foto rechtsboven. Knip de hydrofieldoek nu pas uit. (dit voorkomt dat de verschillende lagen van de hydrofieldoek gaan schuiven, wat kan gebeuren als je vooraf knipt) Draai de boel binnenstebuiten, de 'goede' kanten zijn nu zichtbaar. Naai de laatste 5 cm met de hand dicht. Zet de drukker vast op de uiteinden. Voila!
To do:
Use the template above to cut out the lower- and upper piece. Pin both pieces right sides together. Sew together, make sure to leave a 1-inch gap unsewn. If you wanna ad the decorative ribbon, sew it at any place you want. (see photo) Turn the bib right sides out through the gap. Press the raw edges of the gap inside and press the whole bib flat. Sew this part by hand. Hand sew the snaps onto the back of the neck as directed on the snap package. Voila!