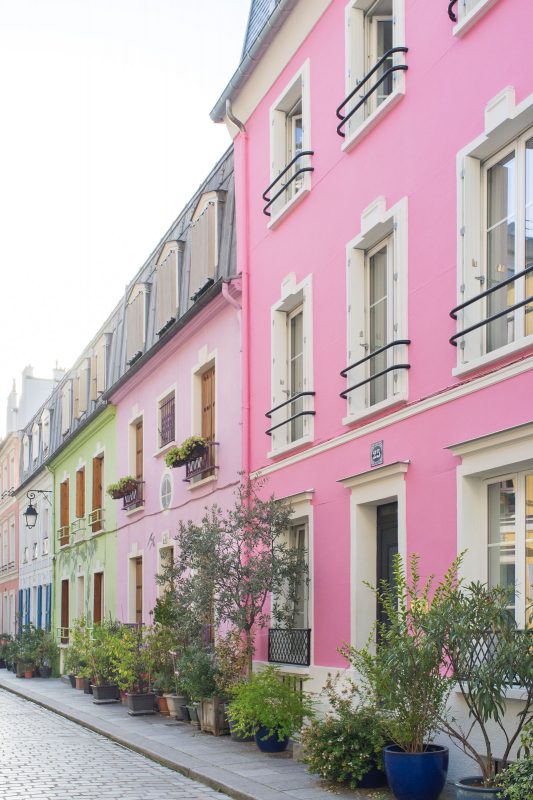 Er zijn honderd redenen te bedenken waarom het niet uitkomt om een paar dagen weg te gaan, maar omdat Parijs altijd een goed idee is besloten we kort voor de herfstvakantie om een paar dagen op pad te gaan. We boekten een goedkoop hotelletje en vier kaartjes voor Euro Disney en reden met onze oude Swift naar Parijs.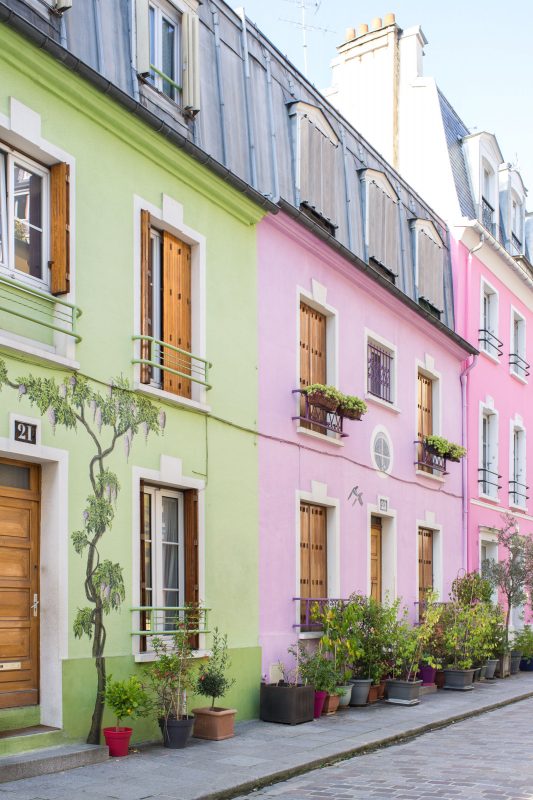 Onze kinderen waren nog nooit in Parijs geweest, dus die vonden het vanaf het begin erg spannend en leuk. Ze konden niet wachten om het hotel van binnen en de Eiffeltoren in het echt te zien. We besloten dat anderhalve dag in de stad genoeg zou zijn voor Mus, de derde dag zou Disney een welkome afleiding zijn.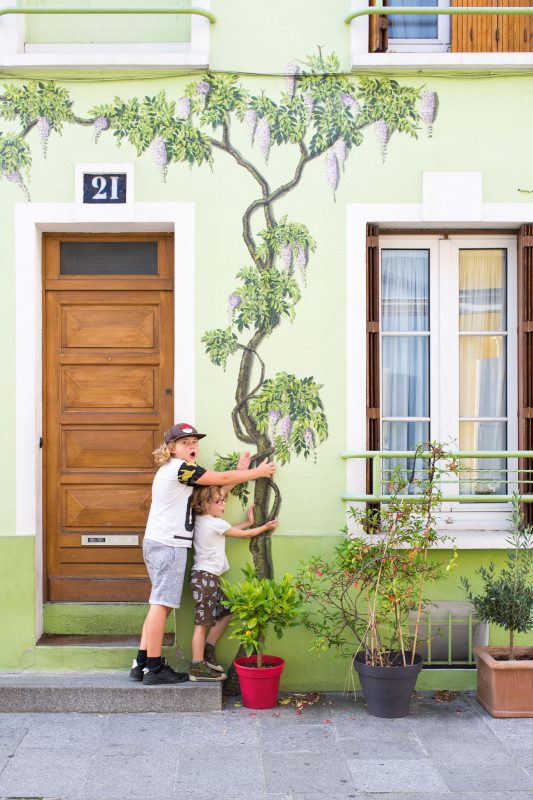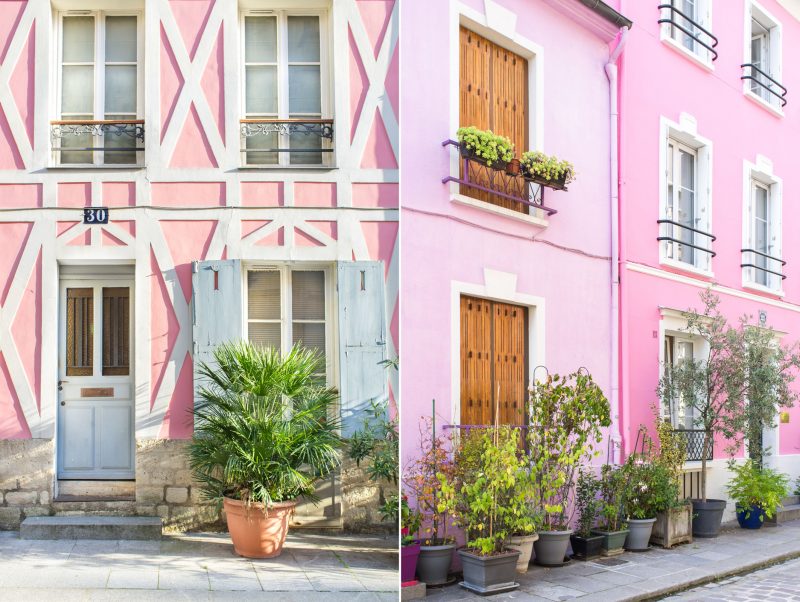 Hoewel ik eerlijk moet zeggen dat ik een stedentrip met kinderen als een behoorlijke uitdaging zag (Mus loopt niet graag lange afstanden en ik vroeg me af of de stad hem voldoende zou kunnen boeien), hebben we drie fantastische dagen gehad. We beklommen de Eiffeltoren en de Arc de Triomph, wandelden door de straatjes van Montmartre en langs de Seine en aten pizza bij de Notredame.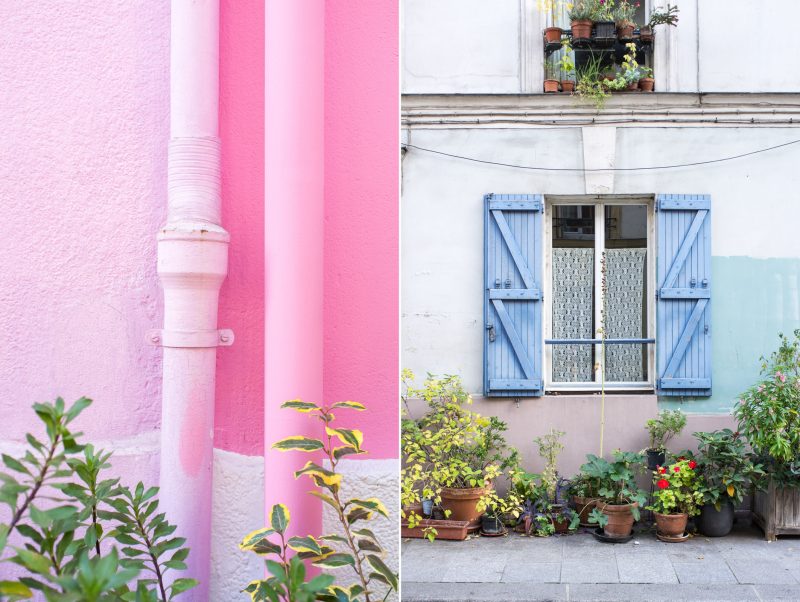 Dit straatje, dat ik ooit vond via een foto op Pinterest, wilde ik heel graag eens in het echt zien. Het heet Rue Crémieux en ligt een beetje verstopt in het 12e arrondisement van Parijs, vlakbij metrostation Gare de Lyon. Als je net als ik van kleur houdt, ga dan zeker eens kijken als je in Parijs bent. Voor nu een fijne nieuwe week!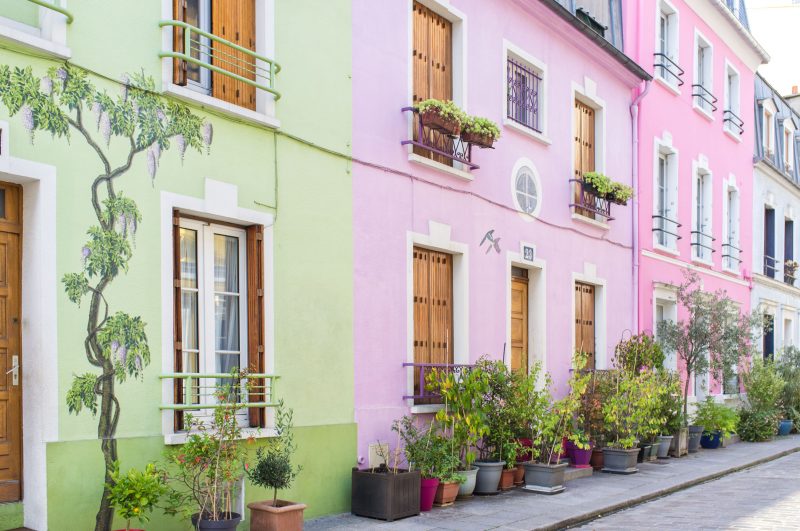 Ik heb in het verleden meerdere blogposts over Parijs geschreven, klik hier, of hier, of hier, of hier om meer te lezen (of zoek op 'Parijs' via de zoekbalk).