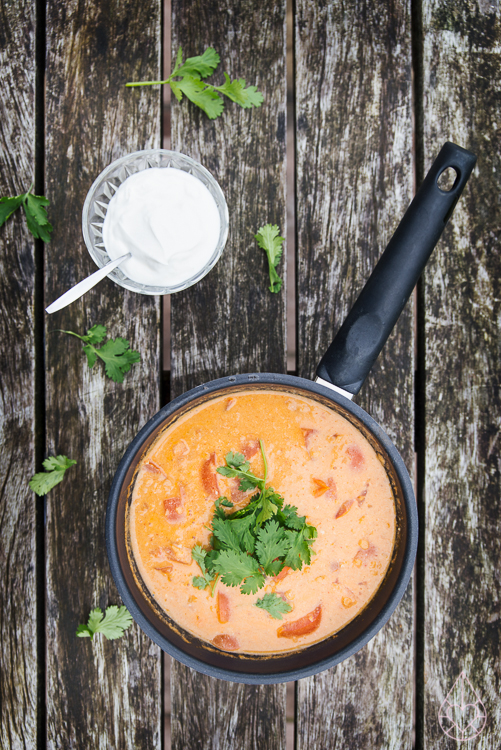 Deze week ben ik helemaal alleen in het huisje van Casper's ouders in Zeeland, vlakbij de zee, om aan mijn boek te werken. Ik hoor alleen de vogels en het tikken van de verwarmingsbuizen en ik vind het heerlijk. Gisterenavond, toen ik aankwam, heb ik een pan verse soep gemaakt, waar ik de komende dagen van kan eten en vandaag maakte ik curry met rode linzen en tomaat als diner. Het is een supermakkelijk recept en je hebt het in minder dan een half uur op tafel staan.
Voor 2 personen, of voor twee dagen als je alleen bent.
Nodig: 3/4 kopje rode linzen, 1 blikje kokosmelk, 1/4 kopje rode currypasta, 2 tomaten (in stukjes gesneden), 1 bouillonblokje, 1,5 kopje water. Koriander als je daarvan houdt.
Doen: Gooi alle ingrediënten bij elkaar, breng aan de kook en laat ongeveer 15 minuten pruttelen. Af en toe roeren. Lekker met een beetje Griekse yoghurt, wat brood en/of rijst. Smakelijk!
I spend a couple days all alone at the summerhouse, working at my book and enjoying the silence and the sounds of birds. I made this curry with red lentils, coconut milk and tomato for diner today and I loved it. It's super easy, quick and healthy.
You need, for two persons, or for two days if you're alone:
red lentils, (3/4 cup) coconut milk, whole fat, (1 can) red curry paste, (1/4 cup) 2 tomatoes, diced, 1 stock cube, water. (1,5 cup) Coriander to taste. 
To do: whisk together coconut milk, water, curry paste and red lentils. Bring to a boil, reduce to a simmer, and let simmer for 15 minutes. Stir every couple of minutes. Delicious with Greek yoghurt and some bread and/or rice. Bon appétit!