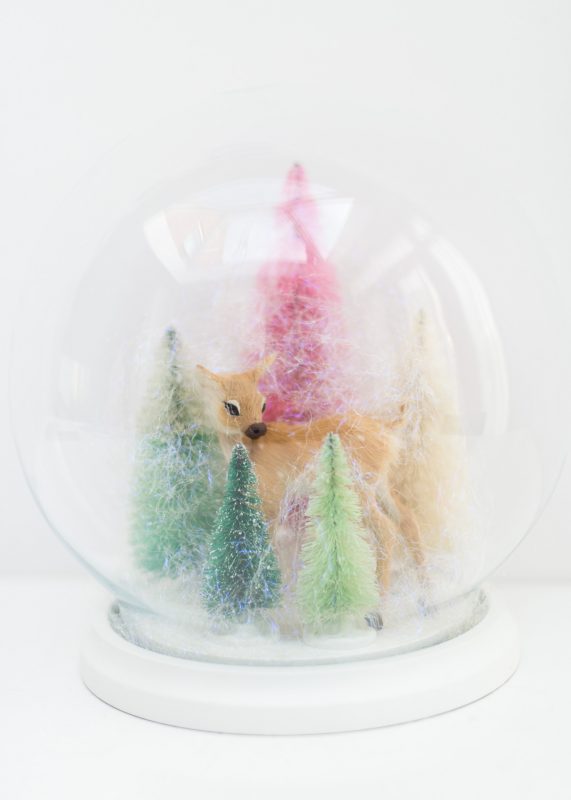 Vorig jaar gaf Iris me deze ronde stolp. Hij doet me een beetje denken aan de vissenkommen die astronauten op hun kop zetten als ze de ruimte ingaan. Ik wist meteen dat ik er iets kerst-achtigs mee wilde doen.
A couple of years ago I made this winter deer, yesterday I made a new one. Now it's waiting for the first snow to fall!
Het hertje redde ik van de vrijmarkt tijdens Koningsdag en de boompjes zijn zogenaamde borstelboompjes (of in het Engels 'bottle brush trees' die ik kocht bij een tuincentrum. Sommige daarvan bleekte en verfde ik, dat is een makkelijk klusje. Ik bleekte de boompjes eerst met een beetje chloor opgelost in warm water en verfde ze met textielverf, maar als je even zoekt op Google zul je ontdekken dat er heel veel manieren zijn om de oorspronkelijk donkergroene boompjes een andere kleur te geven. Bij het tuincentrum zag ik laatst dat er ook kant-en-klaar gekleurde boompjes verkocht worden, mocht je geen zin hebt in gedoe. Als klap op de vuurpijl vond ik bij de kringloop ouderwetse parelmoeren nepsneeuw. Een nieuw winterhert, laat de sneeuw maar komen!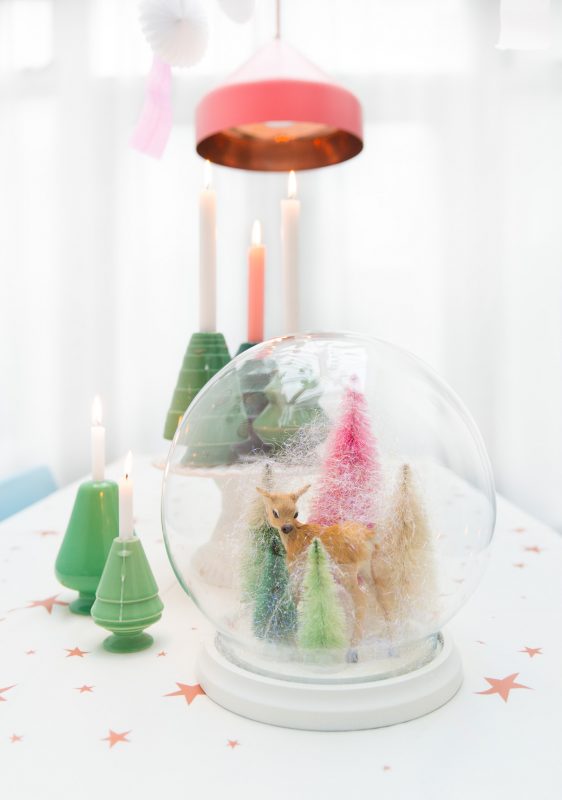 FYI: de stolp is van Intratuin, de kandelaren zijn van Kahler en bracht ik deze zomer mee uit Denemarken. Bij &klevering verkopen ze soortgelijke hertjes en de boompjes zijn volop te koop bij elk tuincentrum. Fijne donderdag!