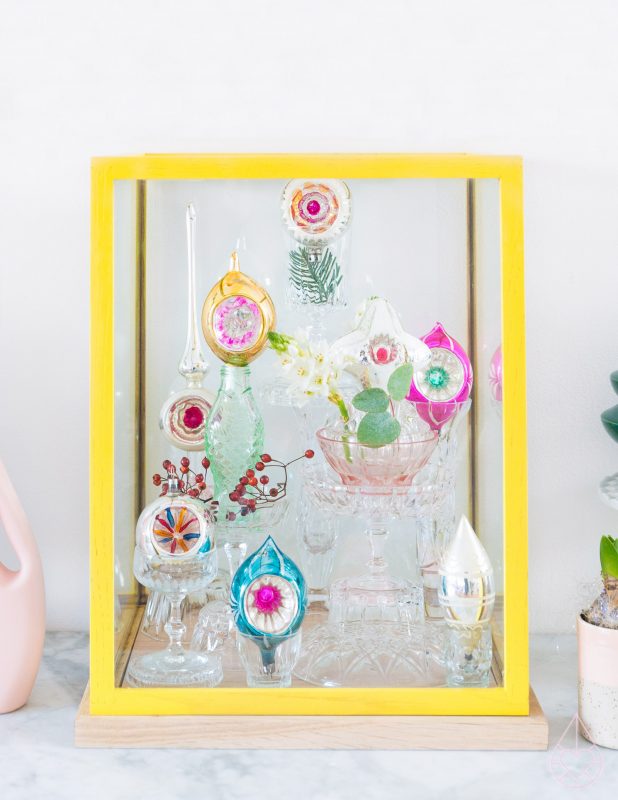 De leukste DIY's zijn, vind ik, projecten waar je echt een beetje moeite voor moet doen. Die je niet zomaar bij elkaar knutselt met spullen uit de dichtstbijzijnde bouwmarkt (de posterhouder was wat dat betreft een waardeloze DIY, gelukkig was 'ie wel nuttig). Met deze kerstvitrine begon ik maanden geleden al. Ik zocht de mooiste vintage kerstballen bij elkaar op marktplaats en bij de kringloop en verzamelde glazen servies om te stapelen.
For me, the nicest DIY's are the ones that actually ask some commitment, like this one. For months I collected vintage ornaments and crystal glassware. I made smalls stacks and placed the ornaments on top. I like the collection better without the showcase, but unfortunately, so does Pjoes the Siamese. Wish you a happy Monday!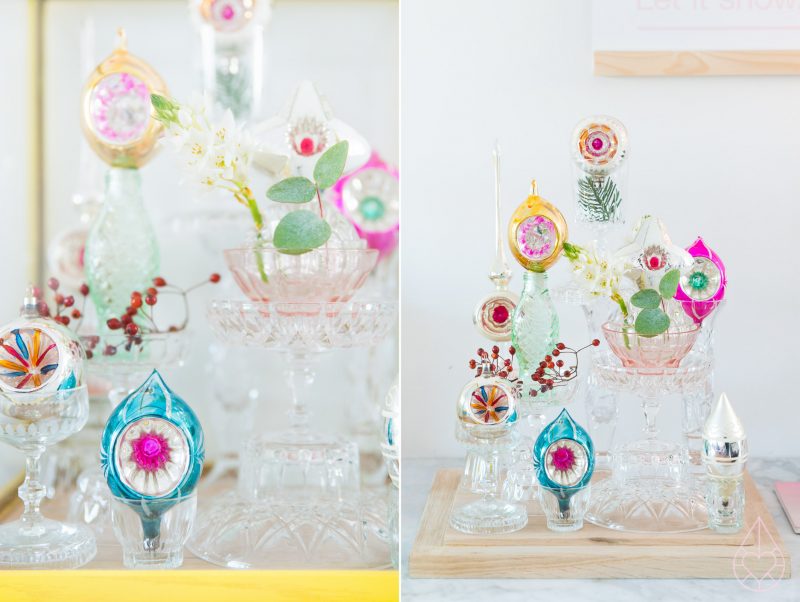 Eigenlijk vind ik de stapel mooier zonder vitrine, maar sinds we Pjoes hebben durf ik niet eens meer een kerstboom neer te zetten, laat staan een stapel onbeschermd glas met kerstballen erop. Ik denk dat ik niet veel hoef uit te leggen over hoe je dit soort stapeltjes maakt: verzamel glaswerk (kristal is het mooist en je tikt het heel goedkoop op de kop bij de kringloop) en mooie kerstballen, al dan niet vintage en maak stapeltjes. Al het glaswerk en de kerstballen die ik gebruikte zijn tweedehands, behalve het kleine groene vissenflesje, dat is van Serax en kocht ik hier.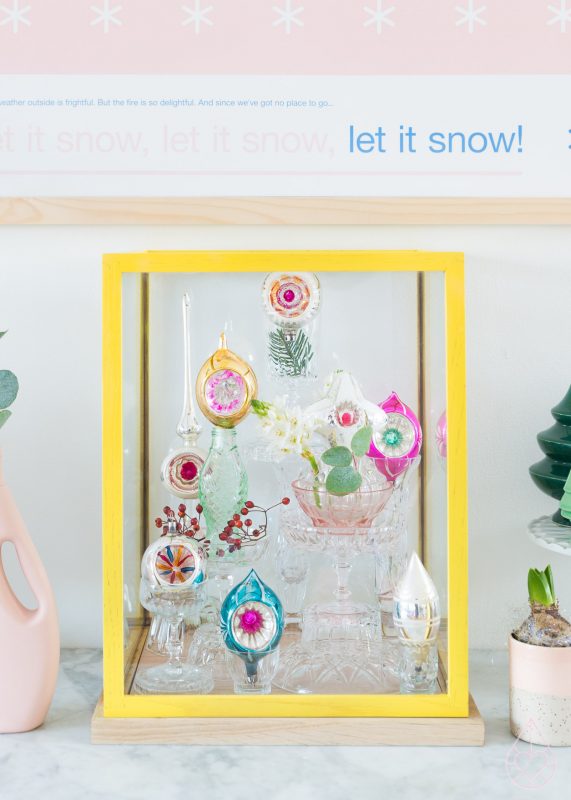 Mocht je ook een kerstvitrine maken geïnspireerd op deze, dan vind ik het hartstikke leuk om je creatie te zien. Tag me op Facebook of Instagram en/of gebruik #zilverblauw. Wens jullie allemaal een fijne maandag! Vanavond komt Sinterklaas nog langs bij ons en daarna is er ruim baan voor alle kerstspullen, hoera!
Hier nog een paar van mijn favoriete kerst DIY's, mocht je nog op zoek zijn naar inspiratie: