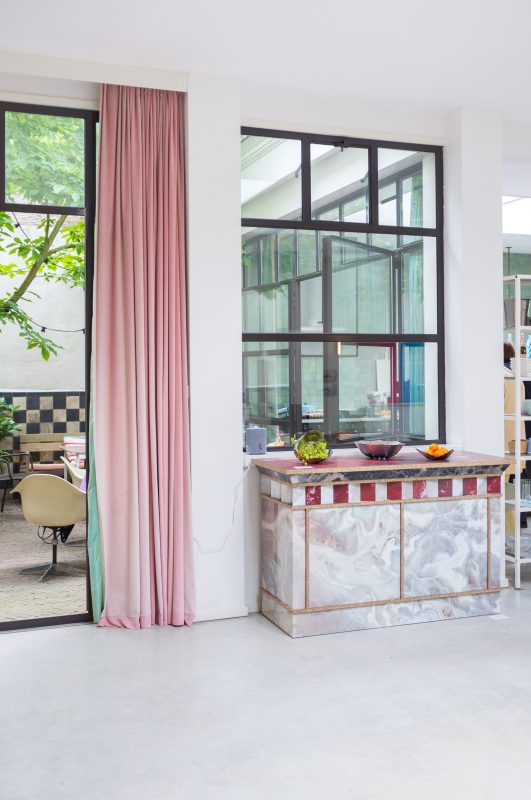 (English below)
Omdat ik gisteren jarig was, ik even helemaal klaar ben met de verbouwing (waarover later meer) en ik heel erg van design hou, besloten Casper en ik een korte break te nemen en Festival Designkwartier in Den Haag te bezoeken. Ik was daar vorig jaar al even omdat ik een lezing over fotografie gaf in het mooie huis van Theo-Bert en vond het toen zó inspirerend, dat ik dit jaar graag terug wilde om meer te zien.
Festival Designkwartier is, in tegenstelling tot de Dutch Design Week -die inmiddels zo groot en uitgebreid is dat ik het niet goed meer kan overzien- een compact en goed behapbaar evenement. Door die (relatieve) kleinschaligheid konden we rustig de tijd nemen om op ons gemak alle highlights te bekijken en in gesprek te gaan met deelnemende ontwerpers en bekenden.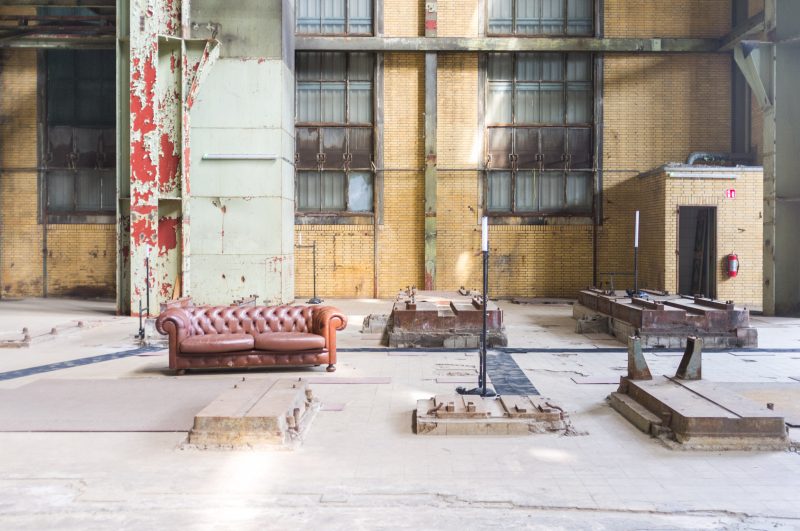 We begonnen de dag met een perstour georganiseerd door Edwin Pelser, die ons op de fiets een leuke en interessante rondleiding gaf langs een aantal hotspots van het festival. Ik keek mijn ogen uit in de schitterende elektriciteitsfabriek (hierboven op de foto) waarin Jelle Mastenbroek een aantal van zijn installaties tentoon stelt. Het Bossche Social Label (van het roze restaurant van Aken, waar ik o.a. dit bericht over schreef) presenteerde hun collectie in een opengesteld woonhuis. Ik kocht er bezem >VEEG, van ontwerper Dick van Hoff voor in onze nieuwe woonkamer (mits die ooit af komt uiteraard, zeg ik met ietwat gevoel voor drama).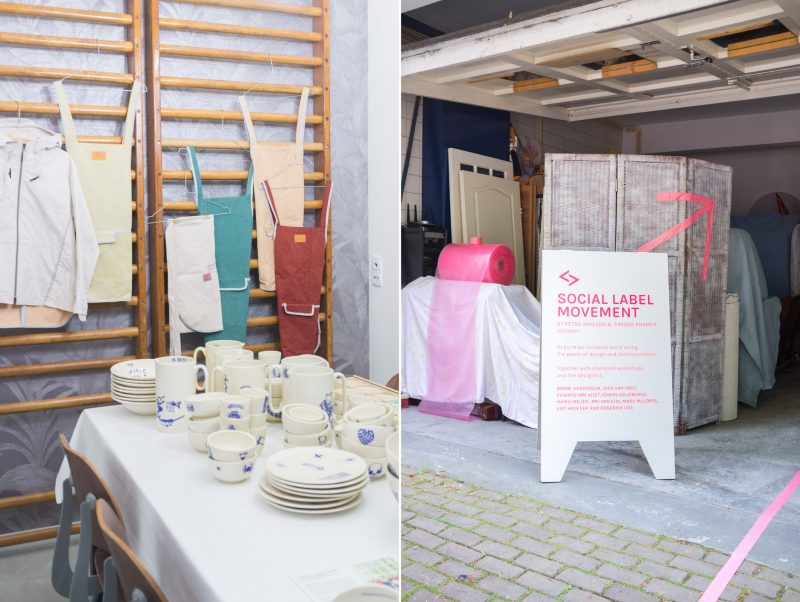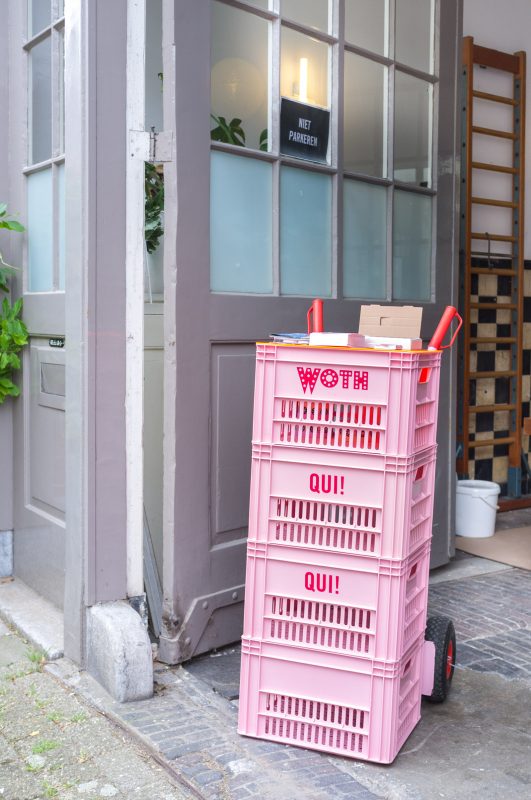 Vorig jaar was ik erg onder de indruk van het huis van Mary Hessing en Toon Lauwen van tijdschrift WOTH (foto hierboven en eerste foto van deze post) en ook dit jaar stelde deze ruimte in een oude zuivelfabriek niet teleur. Ik vond het grappig en speciaal om ook hier de roze kratjes terug te zien (mocht je het gemist hebben, dit is een leuk bericht over 'onze' roze-kratjes hype).
Ook Floris Hovers was present met onder andere een tafel vol handgemaakte tractortjes.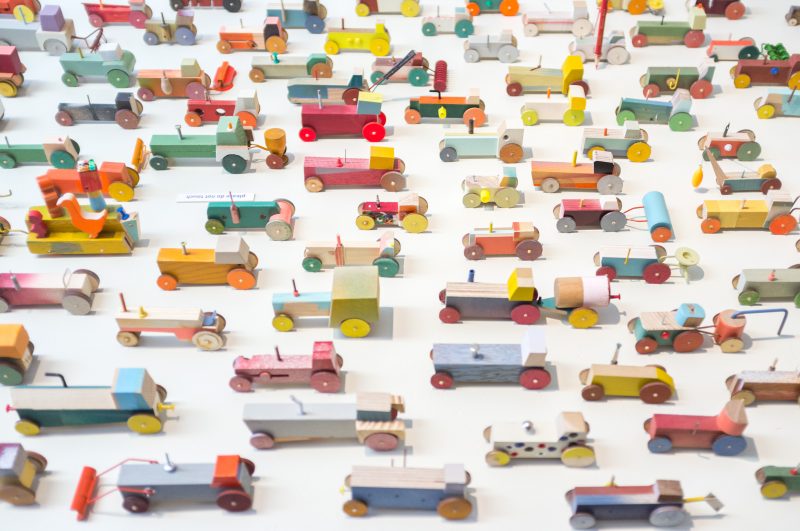 Ik werd een beetje verliefd op deze spiegel van Van Vrienden (en op de man in de spiegel).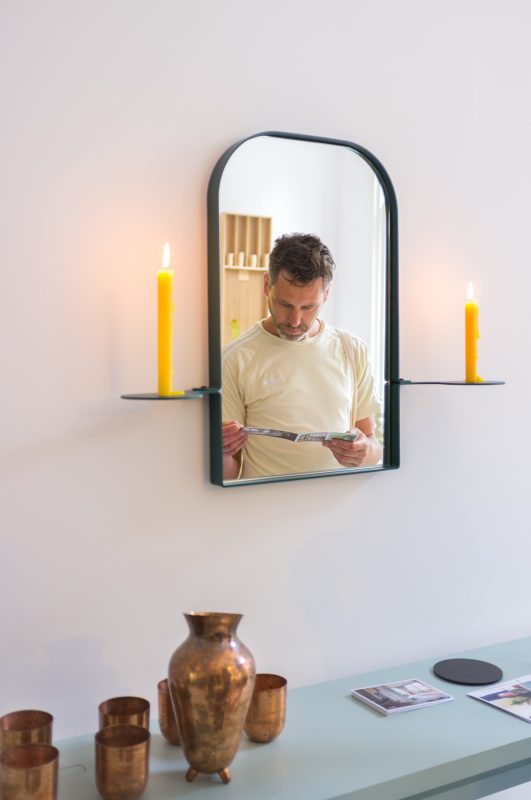 Mocht je morgen nog in de gelegenheid zijn om Festival Designkwartier te bezoeken, doe dat dan zeker. Het is echt een aanrader. Voor nu een fijne zaterdagavond!
Yesterday was my birthday (I turned 37, how on earth did that happen so fast?!) and Casper took me to Den Haag to visit Festival Designkwartier. I was there last year for a talk about photography, but there wasn't any time to visit the actual festival back then, so I couldn't wait to check out the highlights. Festival Designkwartier is a compact but inspiring design festival where the work of well- and lesser-known Dutch designers is presented. I enjoyed every minute of our visit. If you happen to be around Den Haag this weekend, go see for yourself, you won't be disappointed. 
BewarenBewaren
BewarenBewaren
BewarenBewaren
BewarenBewaren
BewarenBewaren
BewarenBewaren
BewarenBewaren
BewarenBewaren
BewarenBewaren