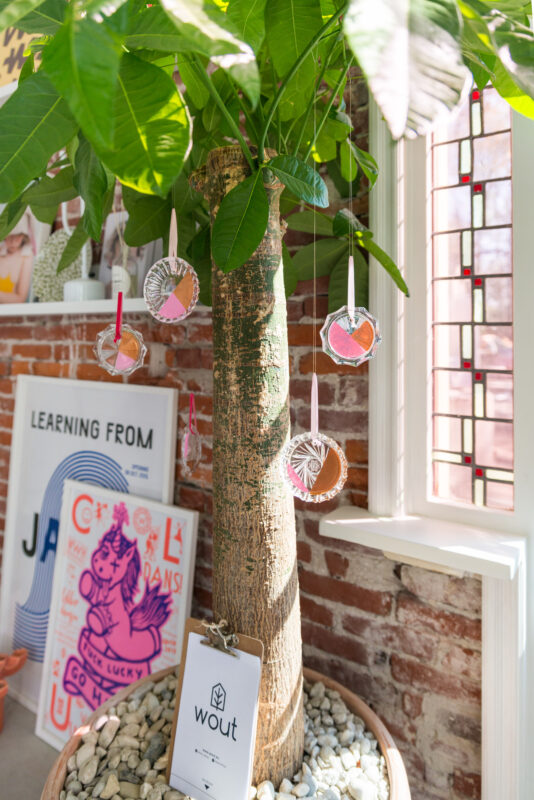 English below
Nadat ik mezelf afgelopen week door een paar heftige deadlines heen worstelde, had ik vrijdag ineens tijd om te doen wat ik eigenlijk al weken wilde: paashangers maken met onze jongste zoon Mus. We wilden Wout, de binnenboom die al heel lang op mijn verlanglijst stond en ik deze maand kreeg, versieren voor Pasen. Op de valreep dus, met Eerste Paasdag nog maar een nachtje slapen weg.
Mus en ik hadden oude glazen onderzetters verzameld bij de kringloop. Met een speciale glasboor heeft Casper gaatjes in de onderzetters geboord, dat was makkelijker dan we dachten. Vervolgens hebben Mus en ik de onderzetters beschilderd. Ik met geometrische vormen, Mus, die later kunstenaar wil worden, met verschillende kleuren en patronen. We gebruikten gewone acrylverf.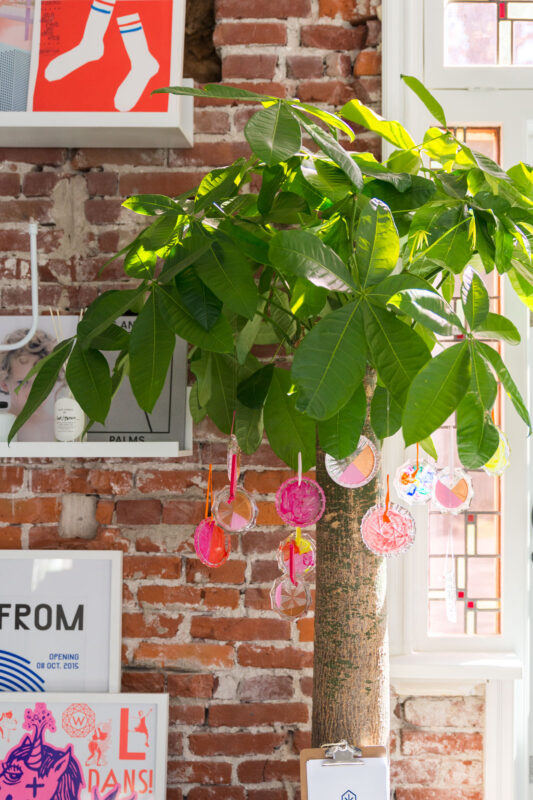 Daarna maakten we lintjes aan de hangers en kon het versieren beginnen. Omdat we de hangers voor de zekerheid een nachtje hadden laten drogen en Mus ging logeren, hing ik eerst mijn hangers in de boom en hij toen hij weer thuis kwam de zijne.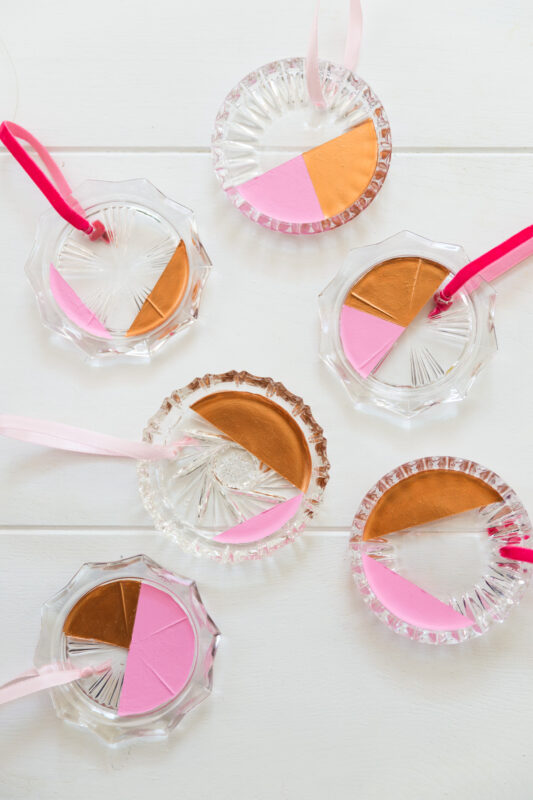 Toen ik het uiteindelijke resultaat ging fotograferen, sprong Pjoes direct in zijn modellenpose. Deze kat hóudt van de camera. Ik wens jullie fijne Paasdagen!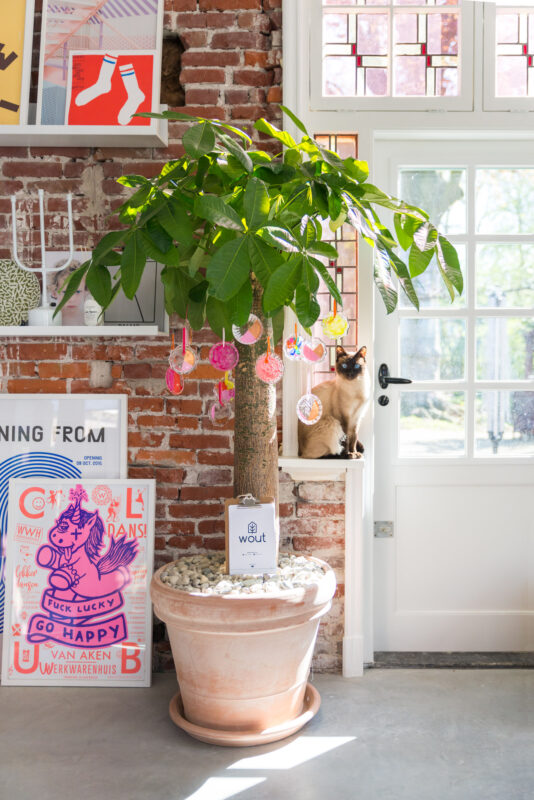 My youngest son and I turned thrifted vintage coaters into Easter ornaments. Casper used a special drill bit for glass to drill small holes in the coasters. After that we painted them with simple hobby paint. We let them dry overnight and decorated our Wout the day after. Wish you all a happy Easter!