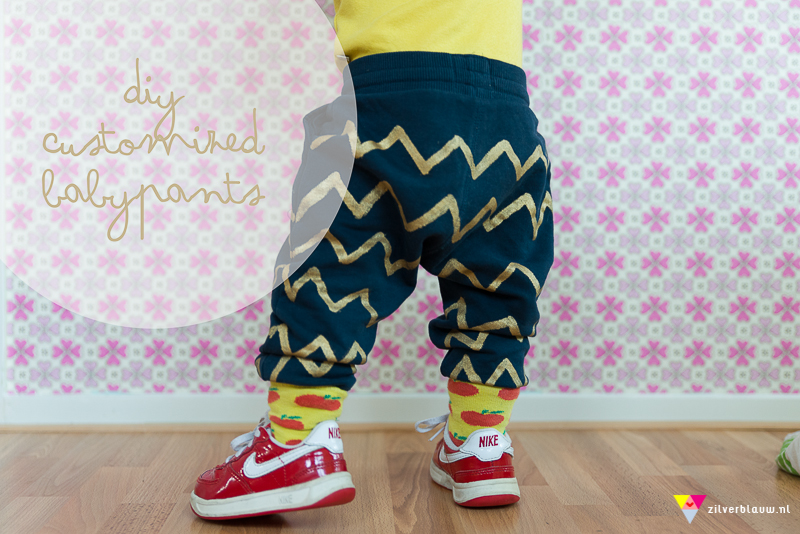 Vandaag een supersimpele DIY waarmee je gemakkelijk babybroekjes kunt customizen door ze te beschilderen of bedrukken met textielverf.
Today an easy DIY about customizing baby's (or toddlers, or children's, or your own) pants with textile paint. 

Nodig:
broekjes, (4,95 of 3 voor 10 euro, H&M) textielverf, (ik kocht de mijne hier, een winkel die ik graag mijd omdat ik de creativiteit uit me voel wegsijpelen zodra ik er binnen kom. Ze hebben wel een leuk assortiment hobby-producten) een kwastje of iets om mee te stempelen, ik gebruikte een blokje van Mus.
You need:
pants, (4,95 or 3 for 10 euros, H&M) Textile-paint, (I bought it here, a store I actually don't really like because it kills my creativity, but besides that they have a nice assortment hobby materials) a brush and/or stamps of any kind.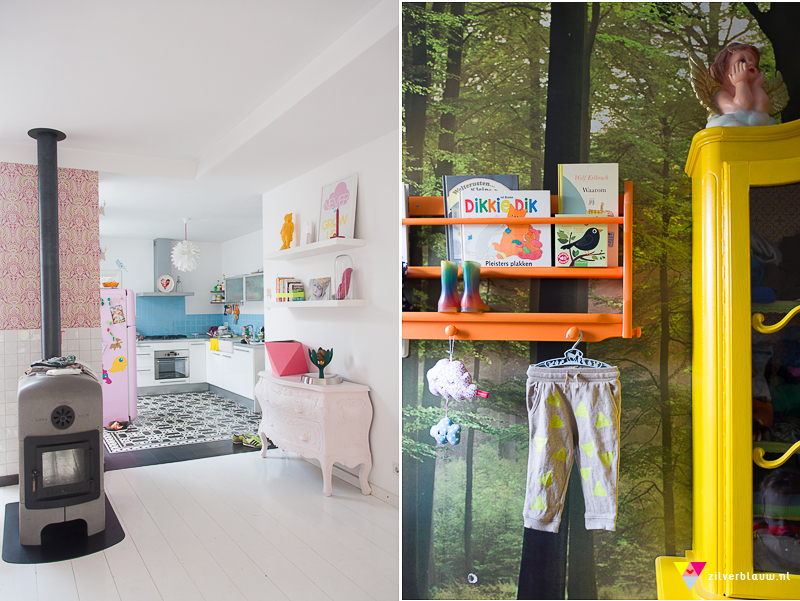 Doen:
Bedenk welk patroon je op het broekje wilt maken. Schilder of stempel dat erop en laat goed drogen. Draai het broekje binnenstebuiten en strijk het (kijk voor de stand even op het potje) om de verf te verzegelen. Klaar!
To do:
Paint or stamp your pattern of choice on the pants. Turn inside out afterwards and iron to seal the paint. (see paint's instruction manual) Ready, set, wear!

p.s. De rode Nike-schoentjes van Mus vonden we een hele tijd geleden in een kringloopwinkel in Zeeland, voor 50 cent. Het mooie aan bloggen vind ik dat dat moment bewaard is en je het hier terug kan lezen. Het verleden wordt zo heel tastbaar.
p.s. Mus' red Nikes were found in a thriftstore near the summerhouse, check it out here. One of the reasons I love blogging this much, it makes the past almost touchable.