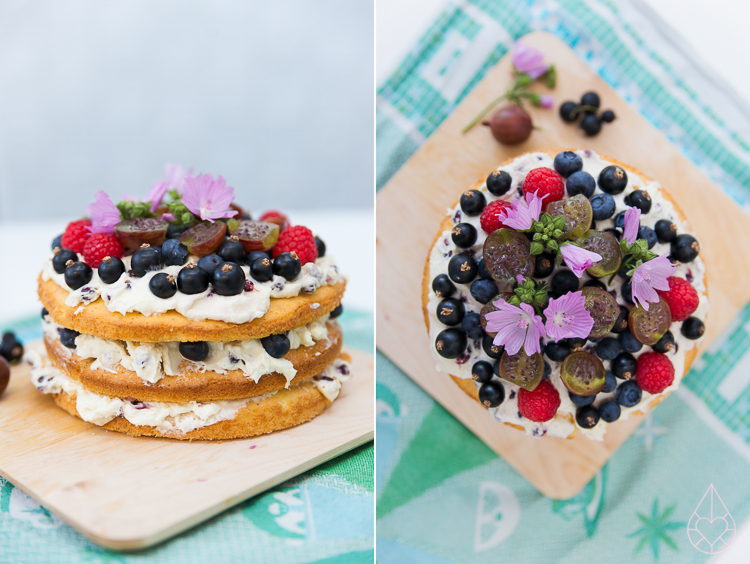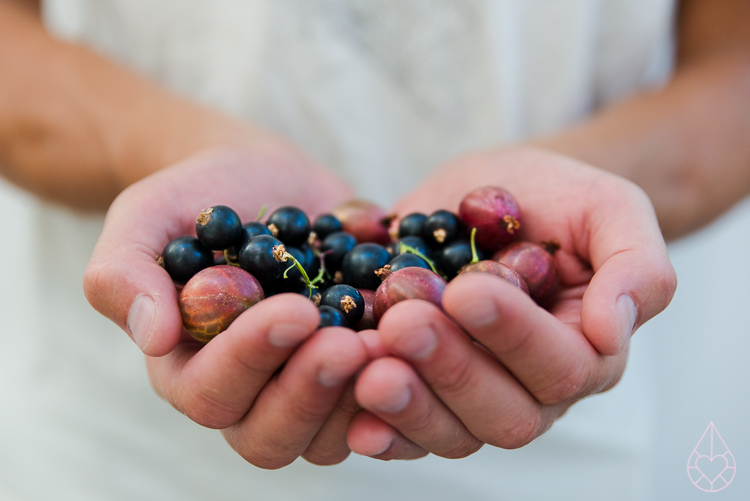 Verklaar me voor gek, maar ik hou van dit weer. Ik probeer elke seconde ervan in me op te nemen, zodat ik het me herinner als straks de herfst en de winter weer komen. Woensdag werkten vriendin Marieke en ik mee aan een fotoshoot van Dani, voor een reportage in een tijdschrift wat in de herfst uitkomt en gaat over feestelijk koken met kinderen. De styliste liet een berg koekjes en een zak botercrème bij ons achter. De botercrème besloot ik te gebruiken in een zomertaart. Op de markt kocht ik allerlei soorten zomerfruit: kruisbessen, zwarte bessen, frambozen en bosbessen. De granaatappel had ik nog liggen, de pitjes mengde ik door de botercrème. Ik bakte een simpele boerencake (zoals bijvoorbeeld hier)  in drie dunne laagjes, smeerde de crème tussen de laagjes cake en versierde 'm met het fruit. Leve de zomer!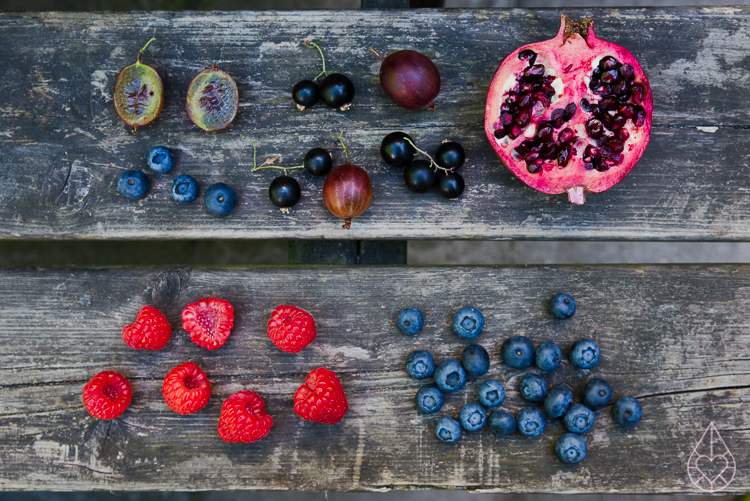 The second heat wave here in the Netherlands and oh boy, I'm enjoying every second of it. I baked a summercake to celebrate the summer.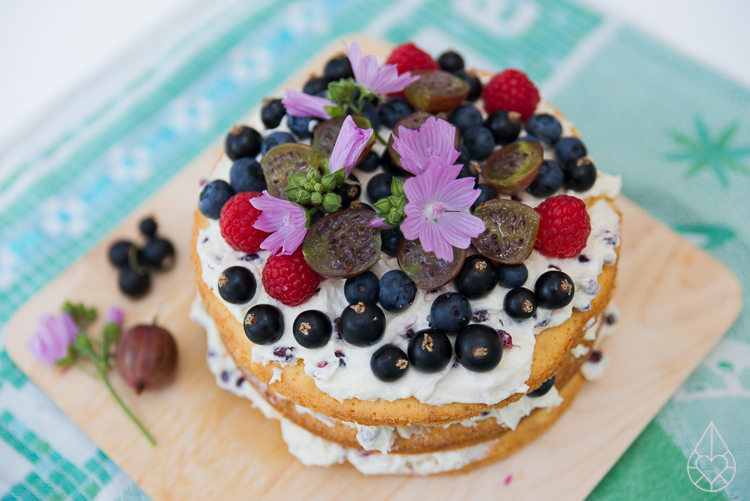 Oja, ook leuk: het prachtige huis van Femke van Femkeido staat op decor8, met daarin twee Zilverblauw-posters! Kijk hier!
So proud: Femke's beautiful home is featured over at Decor8, with two Zilverblauw-posters pictured. Check it out!