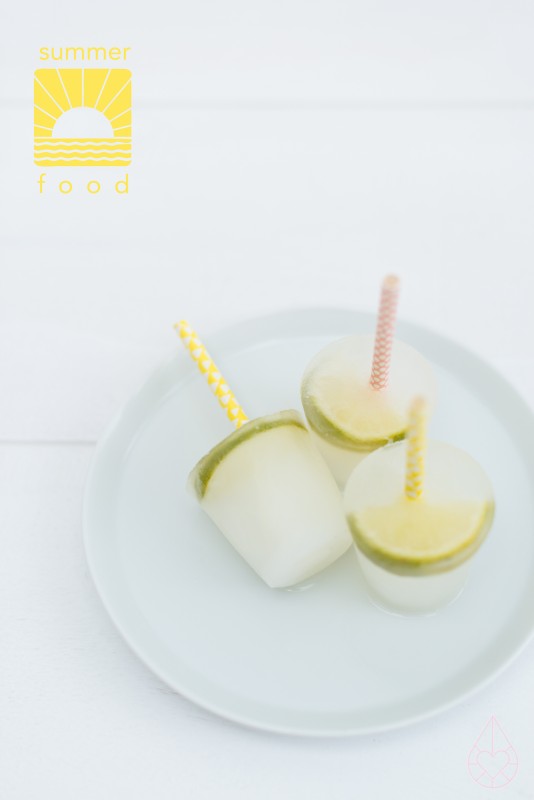 Het klinkt waarschijnlijk idioot, maar ik hou van hittegolven. Ze maken het leven langzamer, bijna alsof het stilstaat. Tropenroosters op school, drukte bij het zwembad en stiekem genieten van de airco in de supermarkt. En ijs, veel ijs.
De ongeorganiseerde huisvrouw in mij raakte onze ijsvormpjes kwijt en daarom verzon ik een alternatief: espresso kopjes en rietjes. Ik vulde de espresso kopjes (ik gebruikte de kopjes uit deze post) met vlierbloesemsieroop, water, een beetje limoensap en een schijfje limoen. Paar uurtjes in de diepvries en klaar. Heerlijk verfrissend!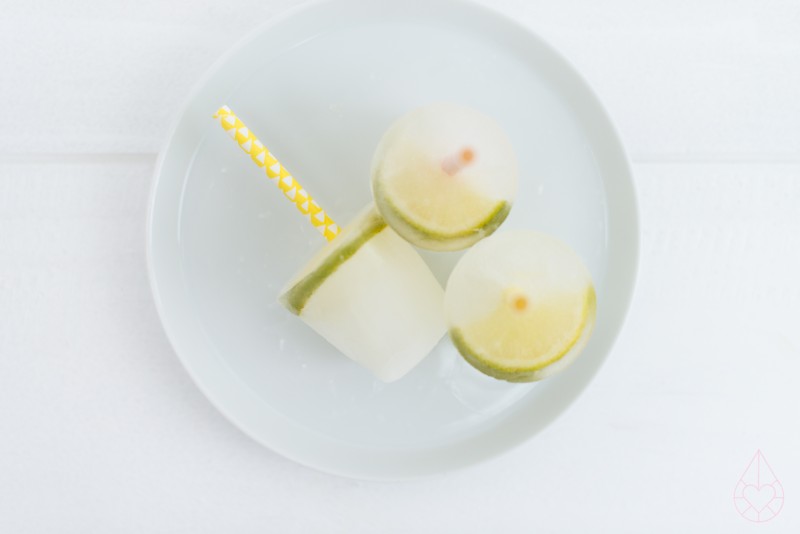 There's a heatwave coming to the Netherlands and I love it. Somehow it makes life slower. I wanted to make popsicles, but couldn't find our popsicle molds so I used espresso cups and straws instead, no problem. I filled the cups with elderflower sirup, water, lime juice and a slice of lime. Put in the fridge for a couple of hours and you've got the perfect heatwave-snack. Let's keep it cool for the days to come!
p.s. Nog geen idee wat je vanavond moet eten? Meer summer food hier.