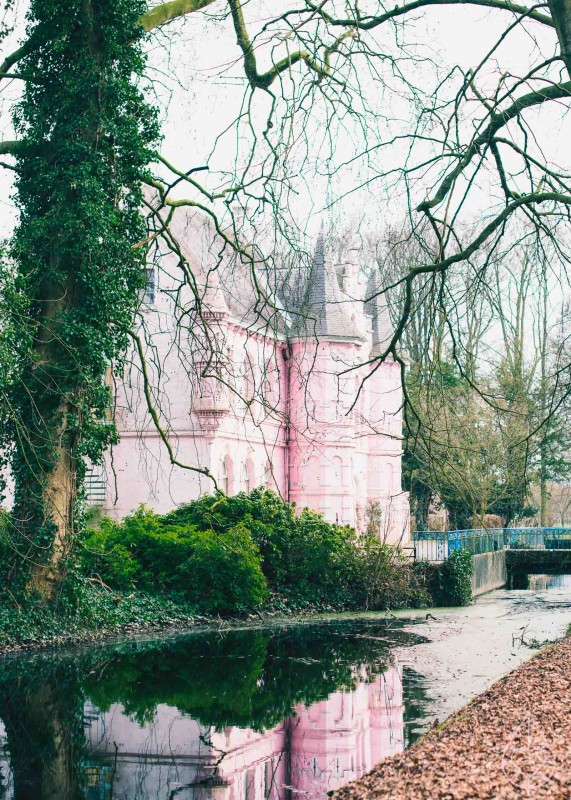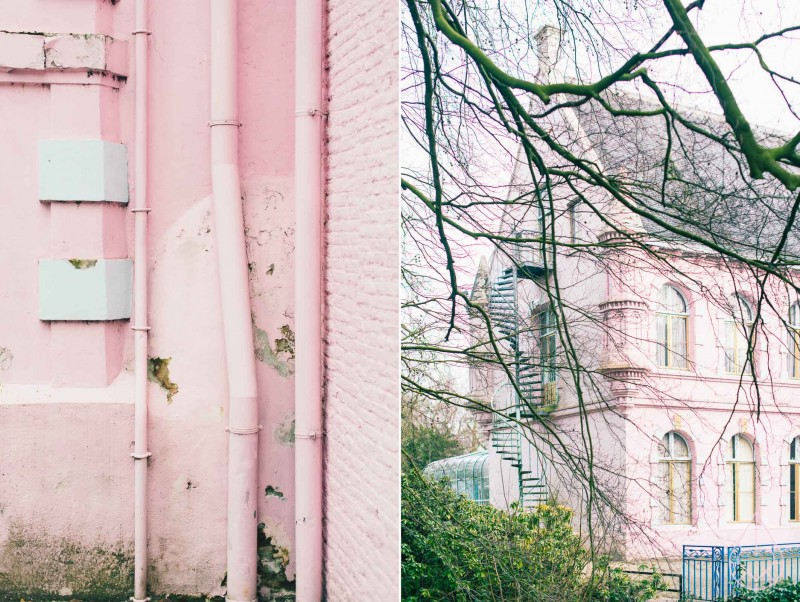 Afgelopen zondag vond ik dat het tijd was voor een uitje. Onze keuken en eetkamer zijn gezellig, maar we zitten al meer dan een week op elkaars lip (natuurlijk viel het een beetje tegen met de vloer, dat is eigenlijk bij elke grote klus zo. We beginnen heel optimistisch en denken dat we een week nodig hebben en dat worden er dan minstens twee). We besloten naar het Land van Ooit te rijden. Ik was er afgelopen zomer met mijn bever-vrienden, maar Casper en de kinderen waren er nog niet geweest.
We're still busy painting the floor. It takes longer than expected, mostly because we were too optimistic at the start. Living in just the kitchen and dining room is cosy but challenging, so last Sunday we decided to go out and visit the Land van Ooit. I posted about this old theme park before, but Casper and the kids had never been there. The pink castle looked ever sadder in winter than it did in summer, but it made us happy nevertheless.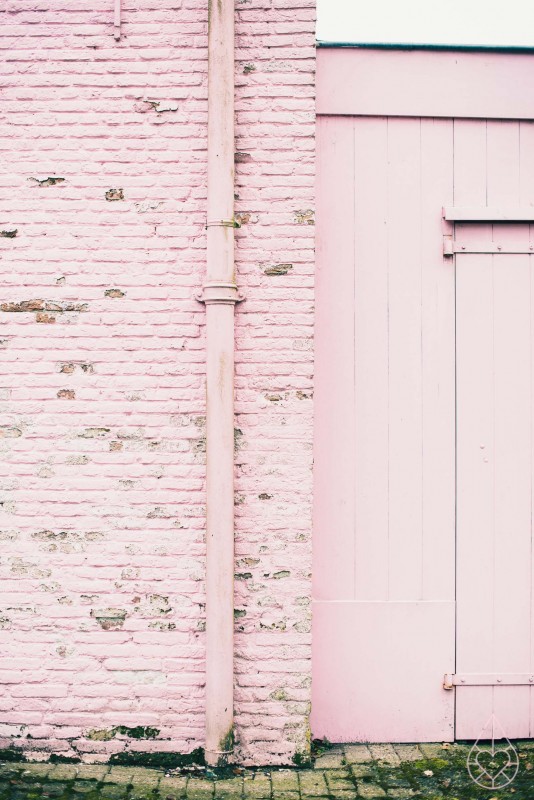 Mocht je de blogpost van afgelopen zomer gemist hebben: het Land van Ooit is een oud attractiepark dat in 2007 vanwege faillissement gesloten werd. De overblijfselen, zoals een echt roze kasteel, staan er nog. Het is er verdrietig en prachtig tegelijk, helemaal als het weer, zoals afgelopen zondag, ook een beetje triest is. Het Land van Ooit is een vrij toegankelijk wandelgebied, mocht je er ook eens heel willen dan kun je hier meer lezen. Fijne woensdag!