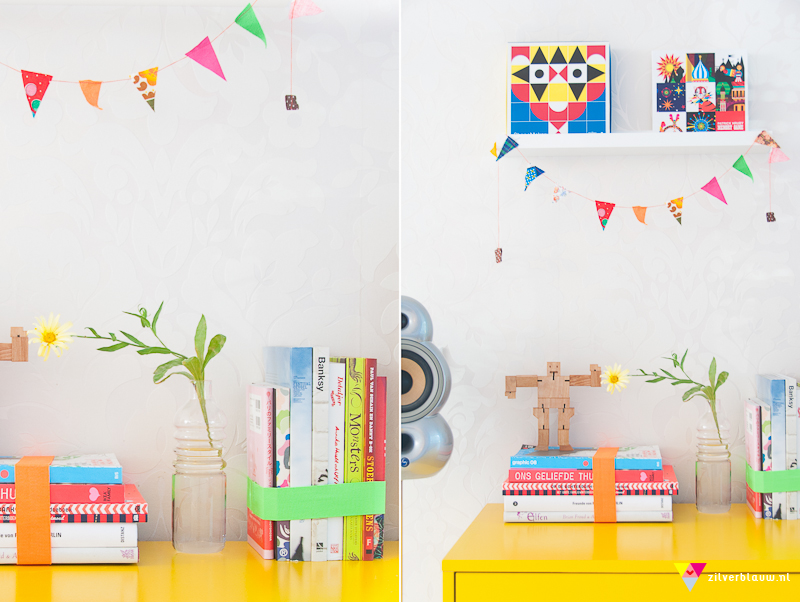 De dagen worden korter, de herfst komt eraan. En hoewel ik uitkijk naar het vallen van de blaadjes, word ik nog steeds het meest blij van de felle, heldere kleuren van de zomer.
Elastieken om de boeken van HEMA, houten robot van Areaware, kleine vlaggetjes van Engelpunt.
Meer 'home sweet home'? Klik op 'more' in de sidebar en daar op de button 'home sweet home', of hier.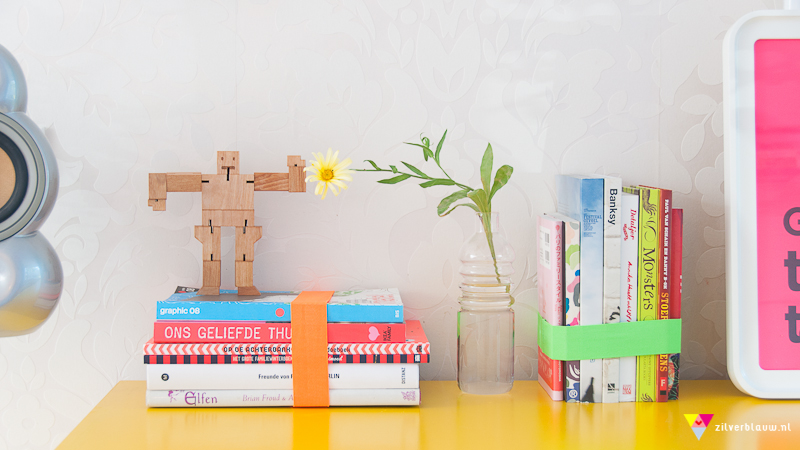 Autumn is coming; the days are getting shorter and the leaves start to fall. I like this season, but the bright colors of summer are my favorite.
Wooden robot: Areaware Neon elastic string: HEMA Small flags: Engelpunt
More 'home sweet home'? Click here.