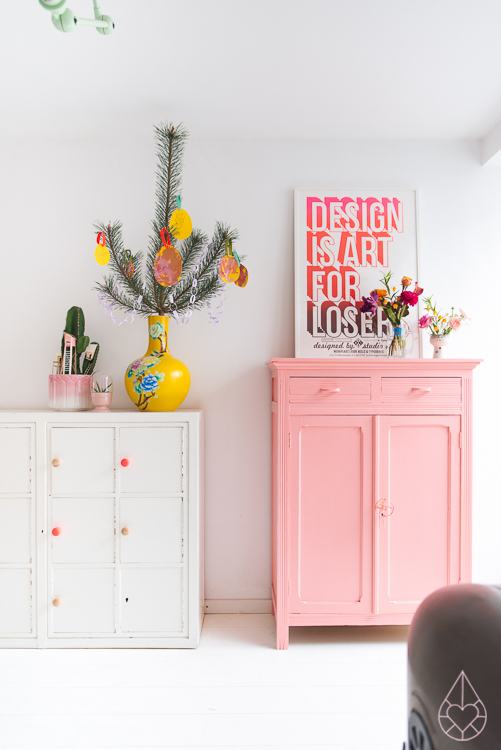 Een tijdje terug wandelden we met de kinderen door een stuk bos waar we vaak komen. Het is het stukje bos waar ik, een hele tijd geleden inmiddels, deze foto maakte, die me erg dierbaar is. We maakten die foto voor een jonge dennenboom, die er veel staan in dat gebied. Tijdens de wandeling laatst zagen we dat natuurmonumenten alle jonge dennen had afgezaagd. We weten dat dit is om de groei van heide te bevorderen en het dus een goede zaak is, maar het deed toch een beetje pijn. Ik weet niet hoe lang we het volhouden met de den in huis, hij is behoorlijk groot en aanwezig, maar als we hem binnen niet meer mooi vinden zetten we hem in de tuin.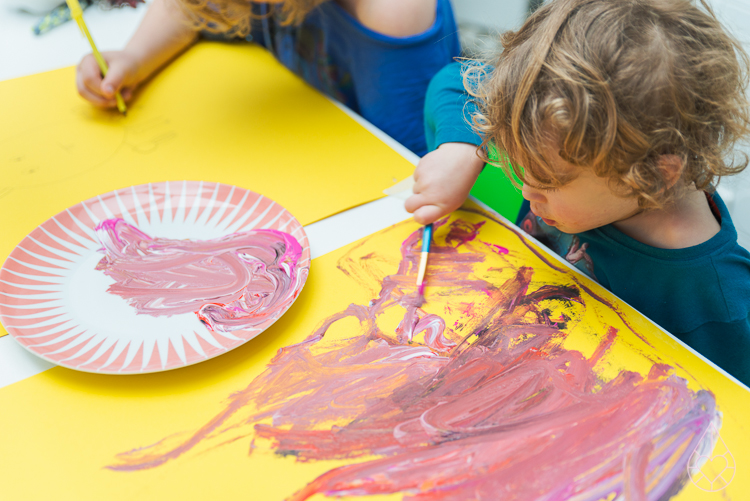 Vandaag had ik echt zin om naar buiten te gaan. Ik ben zo'n beetje de hele week in en om het huis gebleven omdat ik voorzichtig moest zijn met mijn oog, dus ik was er wel aan toe om even weg te zijn. Helaas regende het de hele dag heel hard, dus bleven we allemaal binnen. We besloten de den om te toveren tot paas-den, een soort alternatieve paastak. Mus schilderde en Wolf tekende op een groot vel papier en ik knipte paasei-vormen uit hun creaties. Ik maakte ook nog een klein slingertje, dezelfde als ik hier maakte. Alvast een fijne nieuwe week!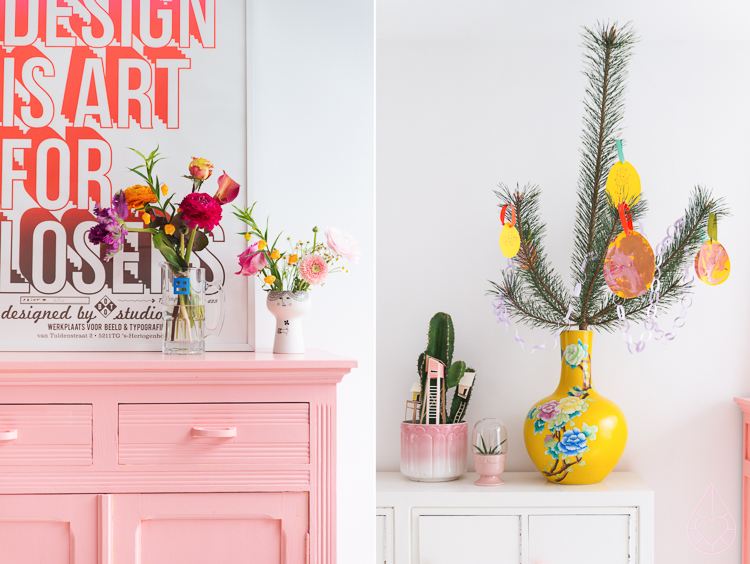 I was really looking forward to go out for a long walk today, but unfortunately it rained all day here in the Netherlands so we had to stay in. A couple of weeks ago, we found a chopped top of a young pine in the woods nearby. All the young pines in that area were chopped by lumberjacks, to support the growth of heathland. I took this photo, one of my favorites, in front one of these young pines so it was a bit painful to see all these chopped little trees. We decided to take one home and today we turned it into an Easter Pine. The kids painted and made drawing which I turned into paper easter eggs to hang in our pine. I also made a small garland, the same as I made here. Happy new week!