In een online wereld waar het vaak lijkt te gaan om meer, beter en duurder vind ik het heerlijk (en belangrijk) om regelmatig terug te gaan naar de basis: wat vind ik nou écht mooi? Ik wil geen dingen kopen omdat ik ze overal zie of omdat ze duur of exclusief zijn, maar omdat ze echt en oprecht bij ons en onze stijl passen. Die spullen kunnen overal vandaan komen.
I found this mint green crate on a Dutch auction site and I'm in love with it's shape and color. We use it as a small table. I like pretty designstuff, but I believe it's important to mix it with finds like this to create a home with a personality. Wish you all a lovely weekend!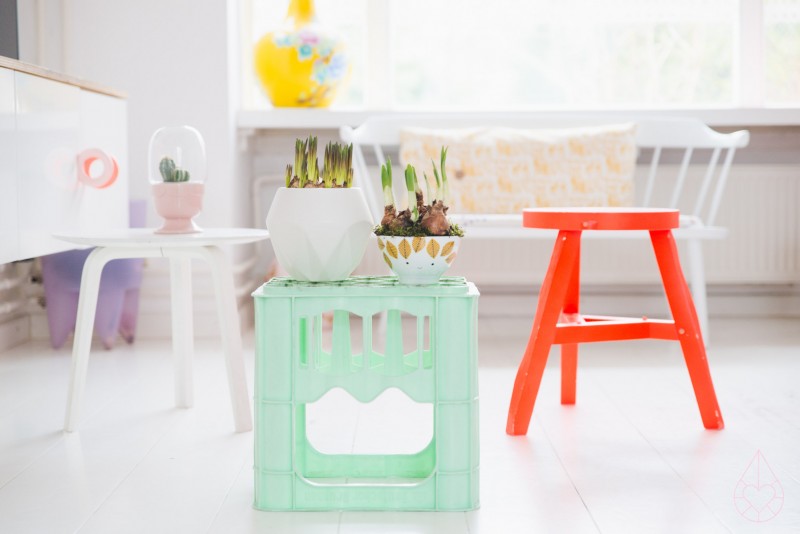 Zoals ik laatst al schreef raak ik de laatste tijd vooral geïnspireerd door kleuren en vormen. Van dit kratje, dat ik vond op marktplaats, werd ik meteen enthousiast. Volgens mij heeft de verkoper er nog een paar, mocht je interesse hebben. We gebruiken het kratje als tafeltje en accessoire in de keuken, ik hou van de mintgroene pasteltint. Een fijne, goedkope vondst die me net zo blij maakt als een dure designaankoop (en misschien nog wel blijer).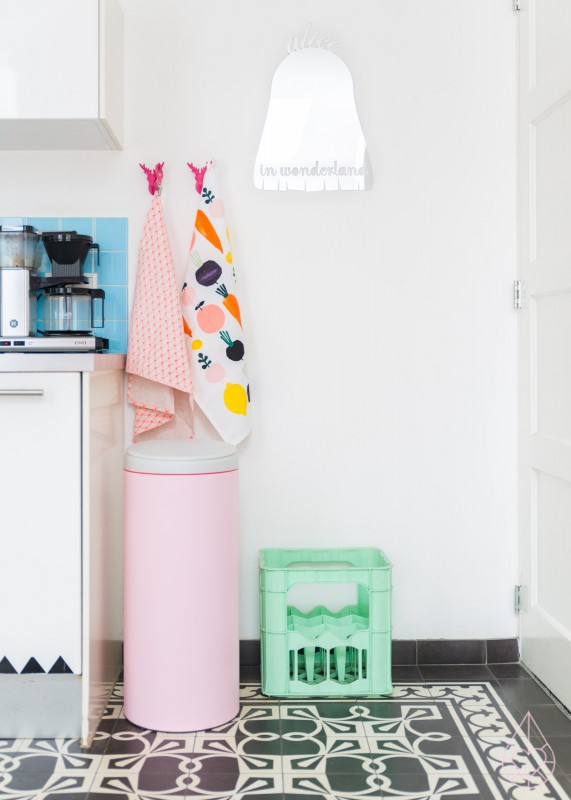 Onze prullenbak kreeg ik een tijdje terug van Brabantia, we zijn er nog steeds heel blij mee. Alvast een fijn weekend!