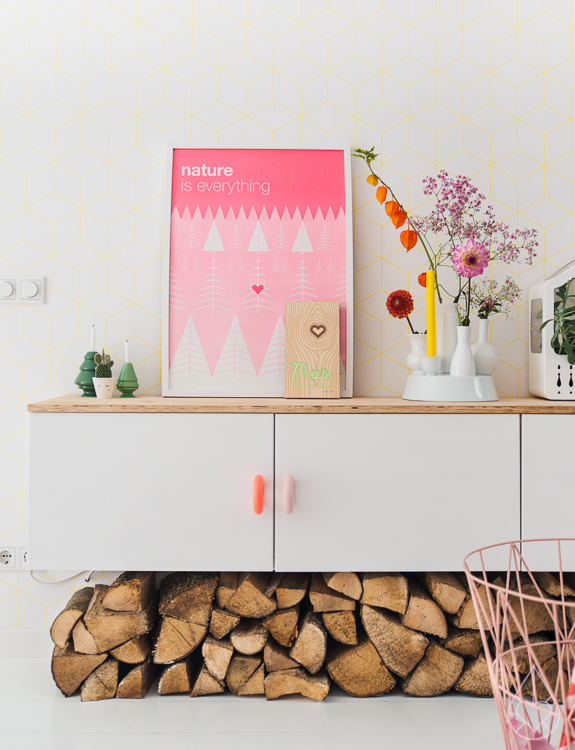 Vandaag werd er een hele stapel hout geleverd. Ik vind hout prachtig en het ruikt ook nog eens heel lekker, dus we besloten wat blokken binnen, in het zicht te leggen. We werken aan een heleboel leuke projecten tegelijk, nog steeds vanuit huis want de werkruimte schiet nog niet op. Stiekem vind ik dat niet erg, ik hou van thuis zijn.
We're preparing for autumn: today a pile of logs arrived, so enough wood for lots of fires to keep us warm until spring. I like wood, it's smells so good. We decided to store some logs in our living room. In Dutch we have a word, 'gezellig', it means something like cosy, and it describes the exact feeling these logs are giving me. Happy weekend sweet blogreaders!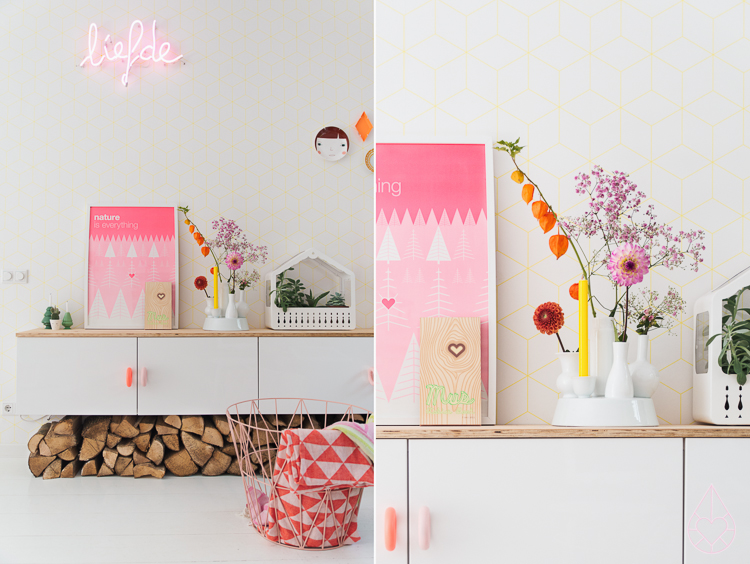 Tenslotte nog leuk nieuws: 21 september aanstaande staan we met de Zilverblauw-producten op de bloggersmarkt van het Snor-festival, gehouden op camping de Lievelinge. Als je op de banner rechts klikt, ga je naar de Facebookpagina van het event en kun je meer lezen. Alvast een fijn weekend!