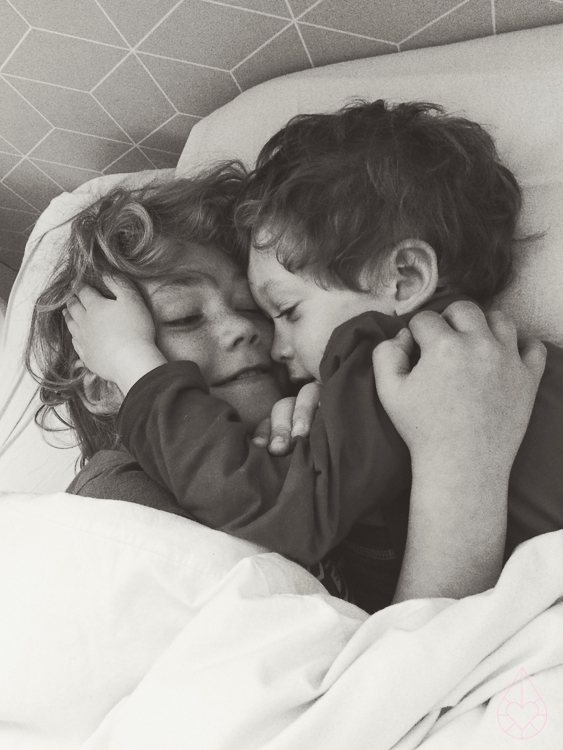 Bedankt voor al jullie verjaardagswensen voor Mus! Hij had een hartstikke leuke dag en is erg verwend.
Ik had het afgelopen week met mijn vriendinnen Marlous en Iris over onze blogs en hoe deze zich in de loop der tijd ontwikkeld hebben. Ik kwam tot de conclusie dat ik hier op mijn blog af en toe best wat 'losser' mag zijn. Wat ik bijvoorbeeld vroeger wel deed en nu niet meer, is het zomaar delen van beeld dat ik mooi vind zonder dat het aan allerlei eisen voldoet die ik mezelf gesteld heb. Tegenwoordig wil ik dat elke foto die ik plaats van hoge kwaliteit is, netjes bewerkt en passend binnen mijn concept Zilverblauw. Ik hou van mijn perfectionisme en het maakt dat mijn blog kwalitatief gegroeid is, maar kwam tot de conclusie dat het soms ook heel fijn is om gewoon iets te delen wat me blij maakt zonder dat het 'perfect' is. Vandaar deze nieuwe categorie 'Friday Favorites', waarin ik simpelweg dingen ga delen die me afgelopen week in positieve zin opvielen. Een soort 'Count your blessings' (oeh, dat is oud, weten jullie dat nog?) maar dan anders. Daar gaan we:
1. Deze korrelige foto van Wolf en Mus, die ik met mijn iPhone maakte in het grote bed. Technisch niet zo goed, maar wat zit er veel gevoel in.
2. De nieuwe website van Pearls & Swines, gefeliciteerd Anne-Britt! Vormgegeven door Casper, het technische stuk is gedaan door Casper's neef Hugo. Ik heb veel respect voor Anne-Britt's sterke visie, die Pearls & Swines tot een prachtige, onderscheidende online boutique maakt.
3. Ik ben trots op Femke van Caravanity, omdat ze haar droom volgde en zo Caravanity tot een enorm succes maakte. Waarschijnlijk binnenkort zelfs bij RTL Boulevard! Casper zal jullie via Facebook op de hoogte houden.
4. Iets voor op mijn wishlist: deze mooie ringen van Twinklebird. Ik hou van typografie en heb het geluk dat de M omgekeerd een W kan zijn, dus dat één ring kan staan voor allebei mijn kinderen.
5. Pinterest. Ik was niet bepaald een early adopter, sterker nog, ik begon er veel te laat mee, maar nu ik het eenmaal ontdekt heb ben ik er dagelijks te vinden.
Wat viel jullie op afgelopen week? Fijne vrijdag en een zonnig weekend!
Marlous, Iris and I were talking about our blogs and how they grew over the past years and I found out that somewhere in that proces I stopped sharing personal, imperfect pictures and thoughts here on my blog. I used to make these kind of posts on a regular base a couple of years ago and called them 'Count your blessings'. (Do you remember?) For some reason I now believe every picture on this blogs needs to fit in the concept Zilverblauw and I think I took this a little too far. I decided to take a break on this self-created dogma. So here's an imperfect, not Zilverblauw-like picture of my kids, one I really love but wouldn't have shared before, and soms other positive things that caught my eye last week. Like the beautiful new Pearls & Swines website, congrats Anne-Britt! And Femke's Caravanity-project, soon on national television, I'm so proud at Femke. I also fell in love with these rings, they're on my wishlist as I love typography. And Pinterest made me really happy, who would have thought of that? 
Happy Friday and a lovely weekend!