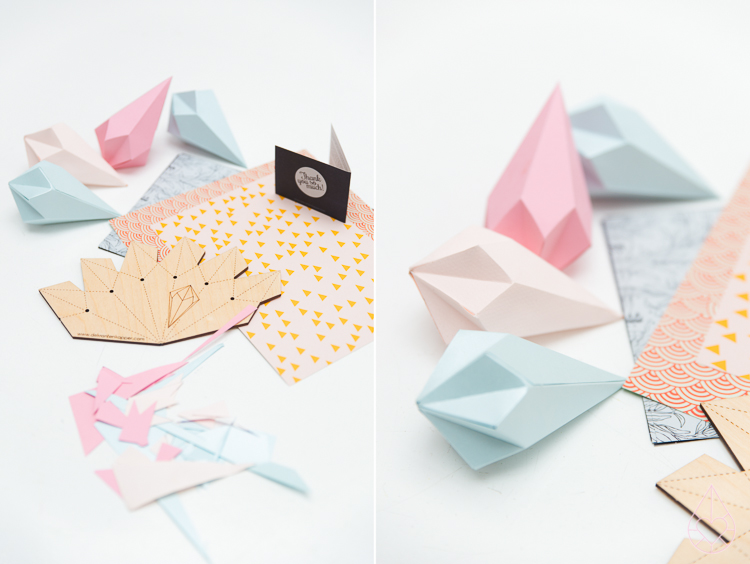 Ik beken: ik heb een kerst-aftelkalender op mijn telefoon. Nog 49 dagen vandaag. Die kalender heb ik omdat ik heel veel zin heb in de kerst (bekentenis 2) maar ook omdat ik tot de kerst nog zo ongeveer een miljoen-miljard deadlines heb, van allerlei projecten. Ik werk graag en de laatste tijd komen er veel leuke projecten op ons pad, waar ik eigenlijk geen nee tegen wil zeggen. Met als resultaat dat ik tot laat in de avond zit te werken. Tijd om te onthaasten.
Ik heb mezelf dus voorgenomen om tot de kerst elke avond een kristal te gaan maken met deze kristalmal, die ik kocht bij de Krantenkapper. Dus op tijd stoppen met werken en lekker een beetje vouwen en plakken. Heel ontspannend, vind ik. De kristallen ga ik ophangen als versiering. Kerstversiering, uiteraard. Ik heb er zin in.
I have a confession to make: there's a christmas countdown clock on my iPhone. Because I'm really looking forward to christmas, but also because there's so much work to be done before christmas day. I use to work every evening, which is maybe a bit too much. So I've decided to quit working at a certain time, to create some space just for me. I'm planning to make one of these crystals every day, I love crafting and find it very relaxing. I bought the wooden mold here. I'm gonna use the crystals as a decoration for christmas, can't wait. Enjoy your evening!