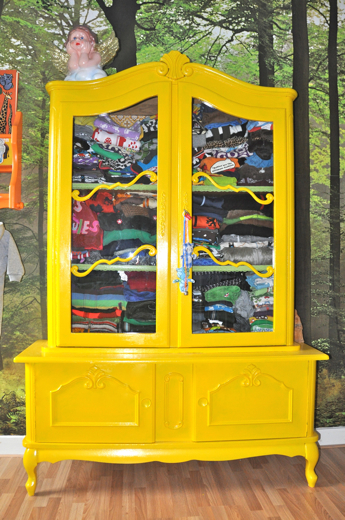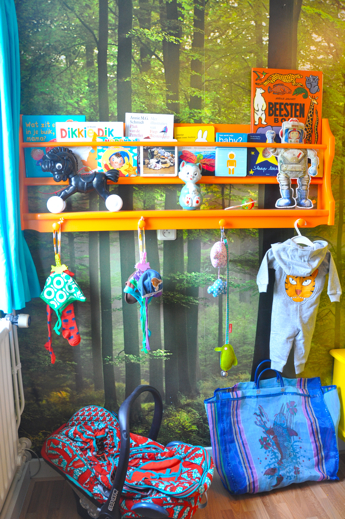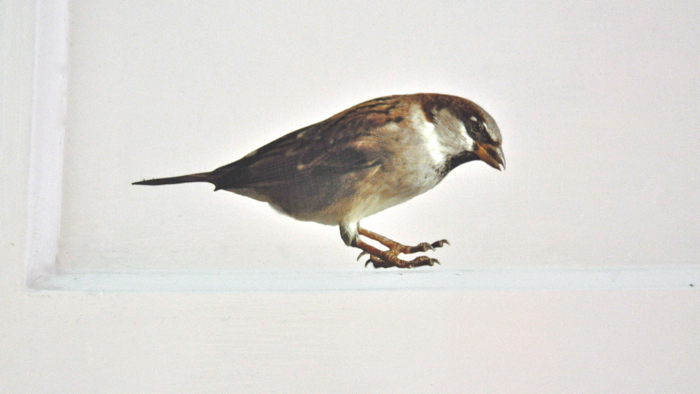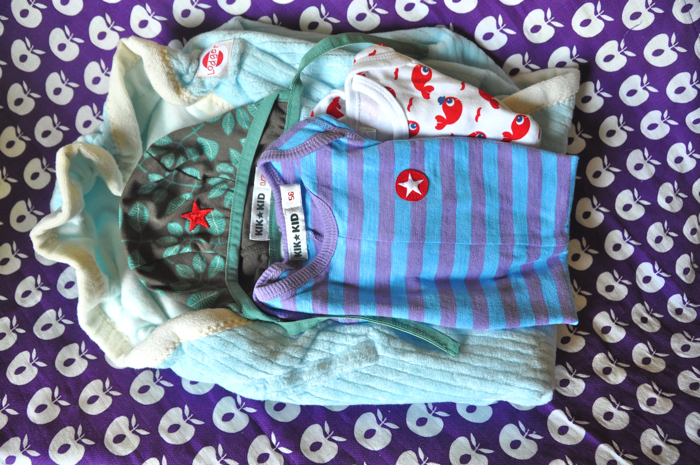 Het zijn rare weken, zo voor de geboorte van ons tweede kindje. Ook in huis. Vol verwachting zijn we. De babykamer is klaar, ziekenhuistas en maxi-cosi staan gereed, voor als we naar het ziekenhuis moeten. Het eerste pakje en de omslagdoek liggen klaar op het aankleedkussen. Als symbool voor de hoop op een thuisbevalling, maar wél zo makkelijk te pakken dat het hele stapeltje zo hup, de ziekenhuistas in kan als de nood aan de vrouw is. Op de valreep plakten we nog een mooie vogelsticker op de deur van de babykamer – alsof het vogeltje zo het bos uit gevlogen is. Misschien wonen er volgende week wel vier mensen in ons huis, in plaats van drie. Ons jongetje is meer dan welkom.
Home sweet home is een initiatief van Barbara, kijk bij haar voor een lijst met alle deelnemers. Meer Home sweet home zien op dit blog? Klik op de button in de sidebar.
These days, waiting for our baby boy to be born, are strange in a nice way. Our home breathes expectation; baby's first clothes and cape ready, the carseat and hospitalbag nearby so we can grab it in case we need to go to the hospital. Soon, there will live four people in our house, instead of three. Strange idea, but I like it. Our little boy is more than welcome.
Wanna see more Home sweet home on this blog? Click the button in the sidebar. For more Home sweet home on other blogs, check Barbara's blog.