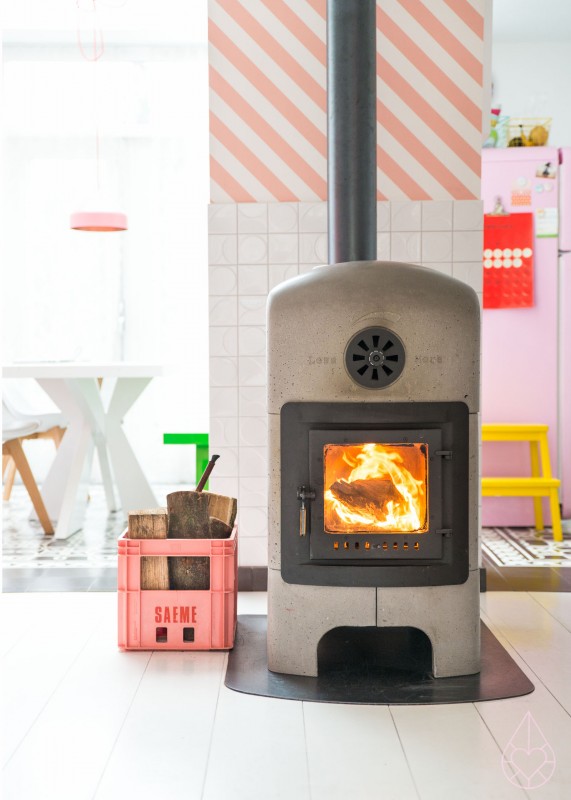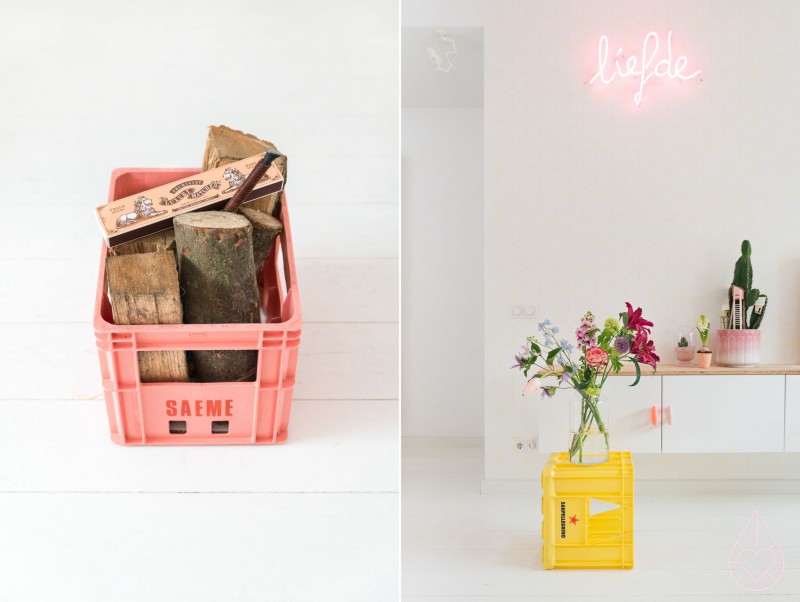 Hebben jullie dat ook, dat je van die periodes hebt waarin je alleen maar coole dingen vindt bij de kringloop of op marktplaats? Die perioden wisselen zich bij mij helaas af met maanden waarin ik niks kan vinden, maar toch: het voelt altijd een beetje magisch als de kringloopgoden me goed gezind zijn.
The thriftgods are definitely by my side: I found two more vintage crates, including a pink one I was looking for for over a year now. We're using the pink one to store our wood and the yellow one as a small table, but maybe I'll follow Judith's idea and use it as a planter. The large matchsticks are a souvenir from my last trip to Paris, I bought them at Merci (mainly because I like the packaging so much, haha!). Enjoy the weekend!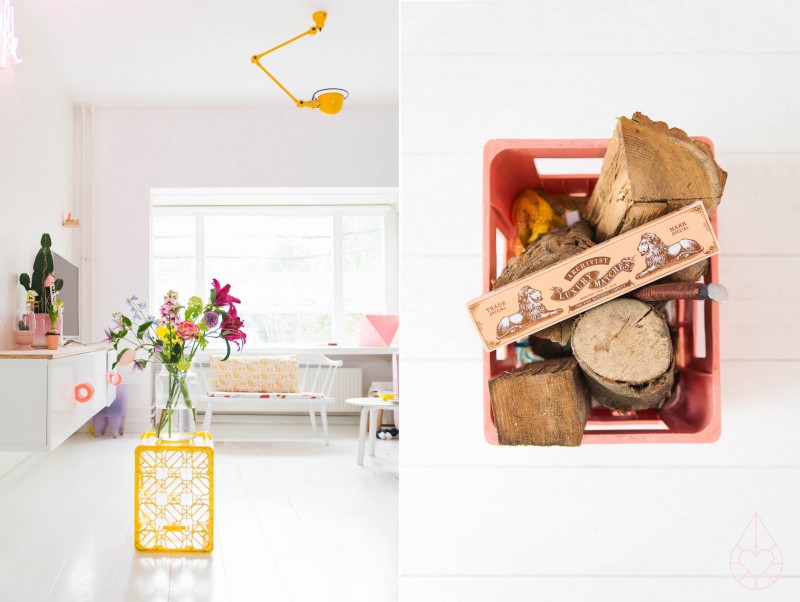 Ik zocht al maanden, misschien wel jaren naar een roze Evian-kratje, omdat ik de kleur zo prachtig vind. Afgelopen week, kort nadat ik mijn mintgroene kratje vond, bood ineens iemand een roze kratje aan via marktplaats. Als bonus kreeg ik er ook nog een geel kratje bij (nog even en we kunnen een slijterij beginnen).
Op het roze kratje staat in een soort oostblokletters 'saeme' en als je een beetje romantisch aangelegd bent, maak je daar zo 'samen' van. Het roze kratje mist z'n plastic binnenbekleding en is dus ideaal om hout in op te bergen bij de kachel. De lange lucifers vond ik bij Merci in Parijs en ik kocht ze (uiteraard) omdat ik de verpakking zo mooi vind. Ik weet nog niet precies wat ik met het gele kratje ga doen, misschien zet ik er wel een plant in net als Judith. Wens jullie een fijn weekend!